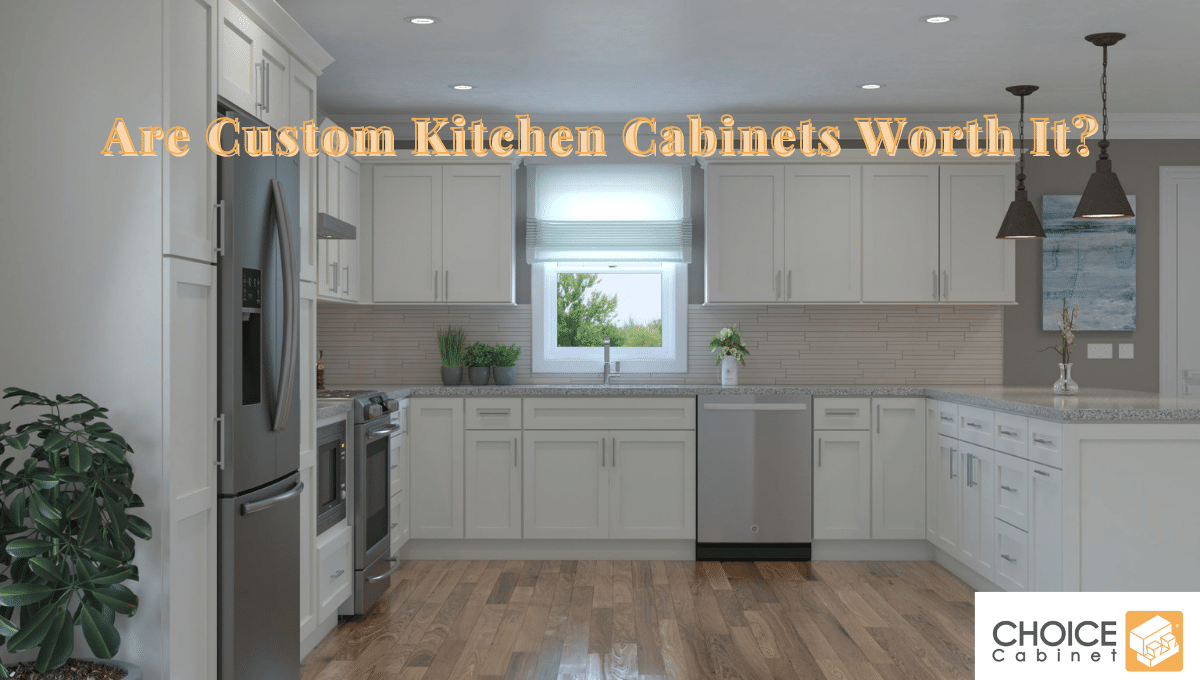 Custom kitchen cabinets help you design a magnificent kitchen layout as you choose the best materials such as wood types, countertop and cabinet finishing, hinges, and hardware which offer good aesthetic appeal and better cabinet durability. All these and relative extra features discussed in this article require more cost and budget for better build-out.
What Are Custom Kitchen Cabinets?
Storage cabinets that are explicitly created for space are known as custom cabinets. They are built to accommodate individual personal preferences and needs, influenced by kitchen layout and house design.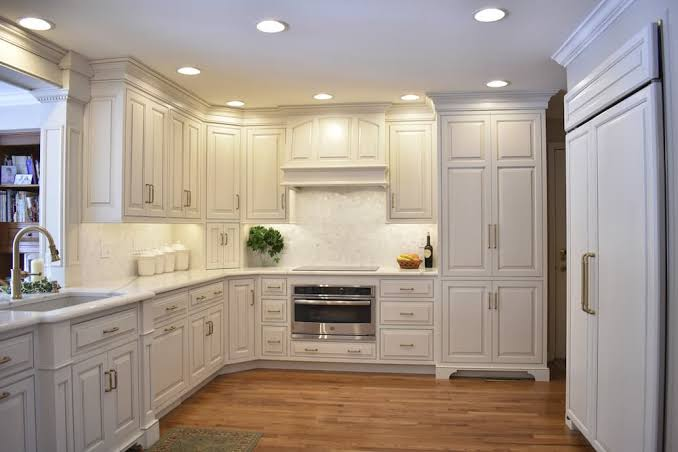 Custom cabinets offer more color, style, finish, and size options than the traditional stock cabinets and other ready-to-assemble cabinets. This allows for a maximum level of efficiency and functionality in your space.
Because the measurements will be made to the exact specification and size of your home's walls, there won't be any awkward corners or dead spaces. Your cabinet can even span the entire height of your floor to the ceiling. Hence, the need for custom cabinets in new and modern homes.
See also: Characteristics Of High-Quality Kitchen Cabinets
Benefit And Preference Of Custom Cabinets Over Stock Cabinets
Because stock cabinets are already constructed and assembled, people like them for easier installation and speedier availability, particularly in deadline situations. Nevertheless, you might be unable to discover a precise match for your home from the available options. This can be obvious if your home has an open floor plan, and one room blends into the other.
With custom cabinets, you may choose a finish and style that perfectly complements your home and gives the impression that everything was constructed simultaneously. Here are a few advantages of custom cabinets for your kitchen over stock and semi-custom cabinets.
1. Choice Of Style And Design
Custom cabinetry comes with various designs and styles you can choose from and patterns to suit your ideal shape and kitchen styles. This provides better efficiency to help you make the most of your kitchen space.
You can recreate and remodel a type of cabinets you have envisioned with various door styles. The door style might be a traditional or modern design. Aside from that, it is easy to renovate as it is made of wood that can be polished.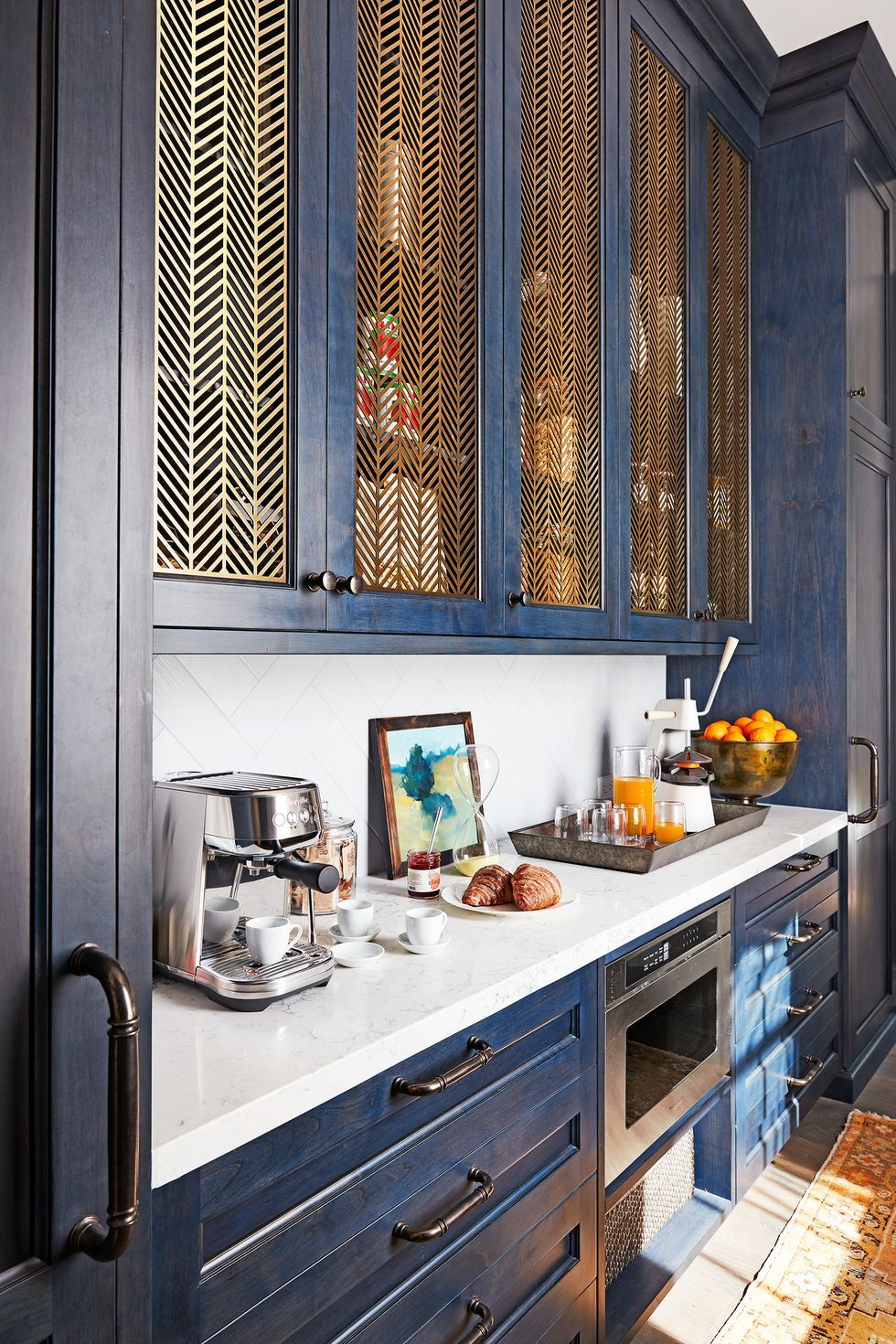 Unlike semi-custom cabinets, which come with limited customization like standard sizes, styles, and finishes that are difficult to alter, custom cabinets are made from scratch. You can also make use of your desired color.
You can use a color that suits your home decoration.  Better still, you can use the best kitchen cabinets such as white and dark grey, understated grey, vibrant blue, crispy white, Off-white, greige, and more.
Check out this guide on the Best Kitchen Cabinet Colors to help you create an Instagram-worthy kitchen style.
2. Maximize kitchen storage
Since custom cabinets are made to the precise measurements of your house, they can hold more culinary supplies and utensils, providing better storage solutions. Because they offer the most storage space and organizational options to suit your family's demands, custom cabinets aid in redesigning and rearranging your kitchen cabinetry.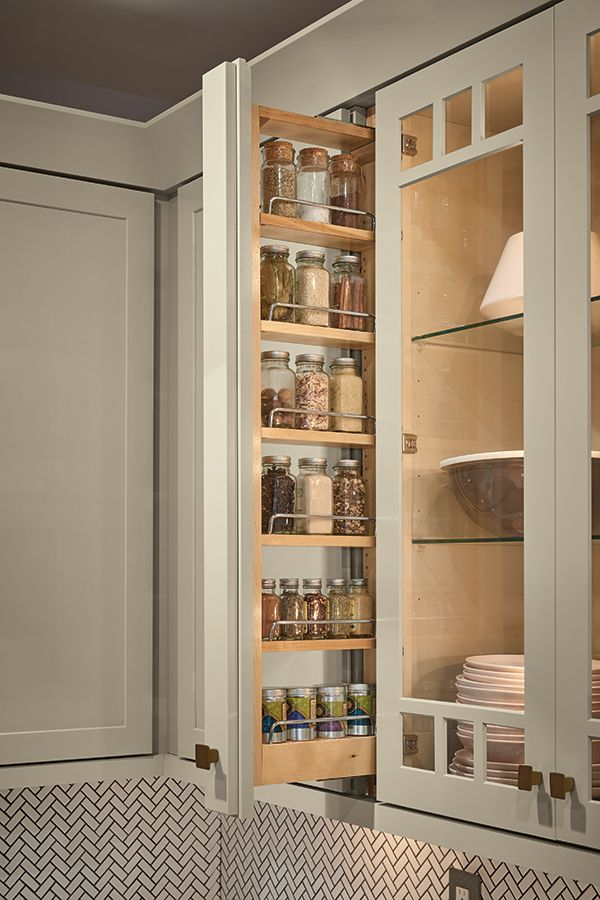 These storage spaces are created by quickly adjusting cabinets to fit the appropriate positions and the ability to add shelves, risers, and pot racks easily.
See also: 26 Brilliant Ideas For Organizing Kitchen Cabinets
3. Quality Materials
Custom cabinets are made from better-quality wood and put together by hand by skilled artisans. This differs from stock cabinetry, which is frequently comprised of laminate and particle board.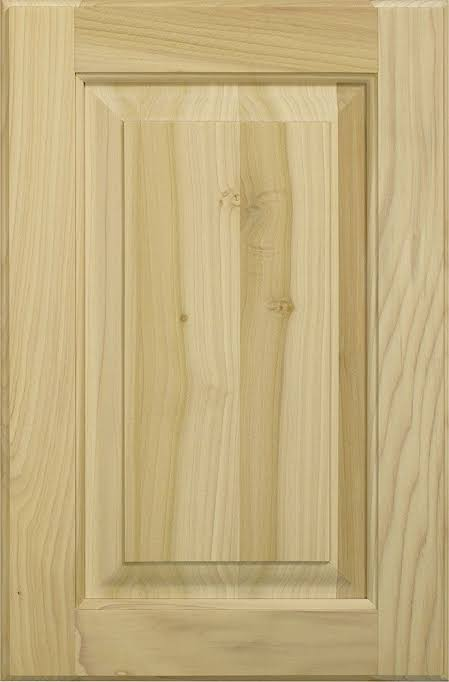 Every cabinet component, including the shelves, hinges, slide-out drawers, and drawer tracks, is crafted of high-quality materials to ensure a lifetime of use.
You would love to read 8 Pros And Cons of Solid Wood Cabinets
4. Preferred Size And Dimension
Unlike a stock cabinet or some semi-custom cabinets with predefined sizes that most kitchens conform to, custom cabinets are worth higher as they are not preassembled and have no standard dimensions. Before milling kitchen cabinets wood to different sizes, appropriate kitchen measurements must be taken for custom sizes that fit perfectly.
Base cabinets, wall cabinets, and tall specialty cabinets have a range of standard sizes. When choosing a size for base cabinets, remember that the sizes are from the floor to the top of the cabinet box. Heights do not include the countertop thickness that will sit atop the base cabinets.
Special Features And Qualities of Custom Cabinets
As homeowners who require the most excellent materials and hardware for your home, custom cabinets are worth the commitment and cost. Also, they require expert craftsmanship to install and create more space, unlike semi-custom and stock cabinets which might not utilize all the necessary space in the kitchen.
You might be interested in Becoming A Cabinet Dealer: All You Need To Know.
1. Personalized Drawers
Custom cabinets for your kitchen are made of personalized drawers, which can be in three types: inset, partial overlay, and full overlay. Cabinet drawers provide easy access to all your cutlery and pans.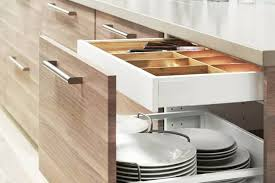 From start to finish, the cabinets, drawers, open shelves, customized niches or work areas, peninsulas, and kitchen islands – are all built specifically for you and your kitchen, leaving you with cabinets that are uniquely yours. They are built to last and, if properly maintained, require less maintenance or repairs over time than lesser-quality options.
Custom kitchen cabinets drawer boxes can be in various widths and depths to suit your different purposes and they come in three types: inset, partial overlay, and full overlay.
2. Superior Cabinet Finishing
Custom cabinetry is made of better cabinet finishing, which can be glazed, natural, waterborne, and lots more. These finishes give custom kitchen cabinets good looks and protect them from scratch and moisture.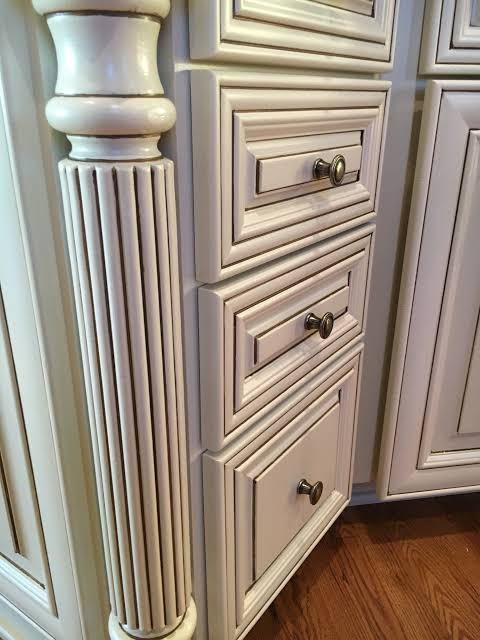 Unlike stock cabinetry which is sometimes made of finishes that might not appeal to your want, you decide the color and type of finishes to use. This gives you maximum satisfaction as you can get what you want.
3. Good Cabinet Lighting
A good underlighting can be added to your custom cabinets such as LED, fluorescent, halogen, or xenon. Whichever type of lighting you prefer makes for maximum efficiency and utilization of your cabinet even at night.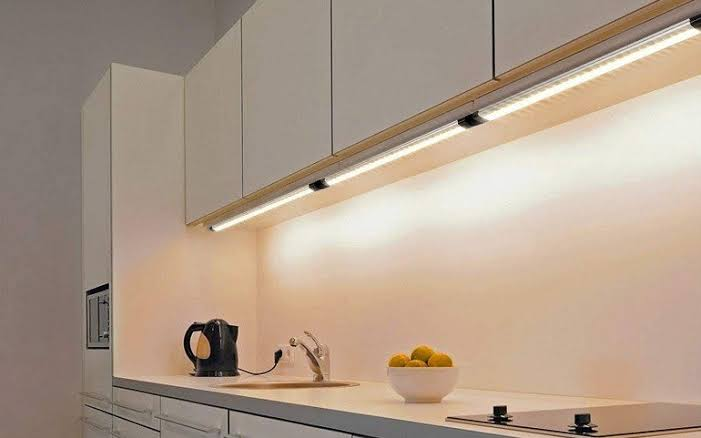 Though LED lighting is one of the most used, it is energy efficient and emits little heat when making it suitable for places where food is stored. Also, LED lighting can produce a range of colors to give calm and warm visual effects.
4. Soft Close Hinges And Slides
Hardware such as knob pulls and soft-close hinges are crucial for smooth, noise-free kitchen cabinet opening and closing. They are supported by a hydraulic mechanism that helps the door stay open or close firmly. By your preferences, these hinges and slides work best in custom cabinets and raise your home's overall value.
Check out these awesome Must-have kitchen cabinet accessories to help beautify your kitchen space.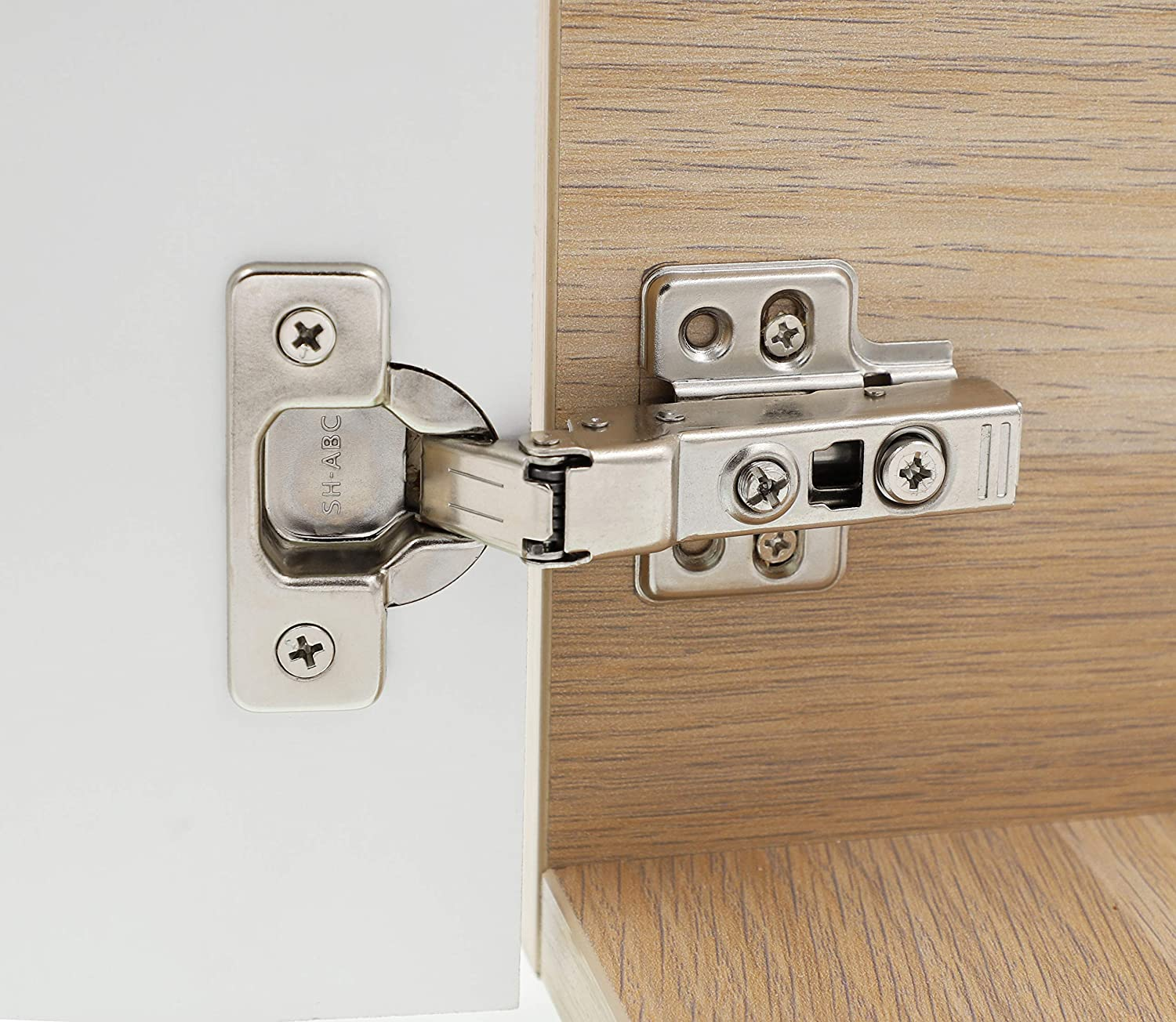 Other kitchen cabinets may also have soft close hinges, but this is not at the buyer's discretion.
Average Price Range Of Custom Cabinets
Typically, custom kitchen cabinets are recommended when there's room in the budget for higher-quality fixtures and finishes or you're redesigning your kitchen layout or have a uniquely shaped kitchen. This may require you to spend an average of $200 to $300 per linear square foot. Add the cost of labor and you might be looking at $50 to $200 per square foot on average.
See also: What is the average cost of a kitchen remodel? – How to save and where to spend.
Why Custom Cabinets Are Expensive
Custom cabinets are a significant investment in any kitchen design, but they are more expensive for a reason. The cost is increased by using premium materials, skilled craftsmanship, and the possibility to customize them to your exact specifications.
Additionally, unlike stock cabinets, custom cabinets are usually created by hand rather than by machines. They may therefore require a lot more time and labor to produce, raising the cost.
Conclusion
Custom cabinets are worth the cost if you have a good budget and want something unique that perfectly complements your home. If things are tight financially, you can also choose stock cabinets. Still, the benefit of custom cabinets is that most of them are made of solid wood material, making renovations much simpler.
They can also be polished to retain their quality. Even if remodeling your kitchen may add to your expenses, it is worthwhile to make the effort to protect your custom cabinet from further deterioration.
Want to buy or sell Choice Cabinet? Send us a message today and let us have you set up with the most gorgeous and affordable cabinets you can find in the U.S.