Stay Dry: What is Waterproof Flooring, and What are Your Options?
Parties, pets, kids, prepping meals, bathroom splashes, and other spill-inducing situations can be a nightmare. Not only are they tedious to clean up, but larger spills can also damage your floors. Many homeowners have found peace of mind and a permanent solution with waterproof flooring.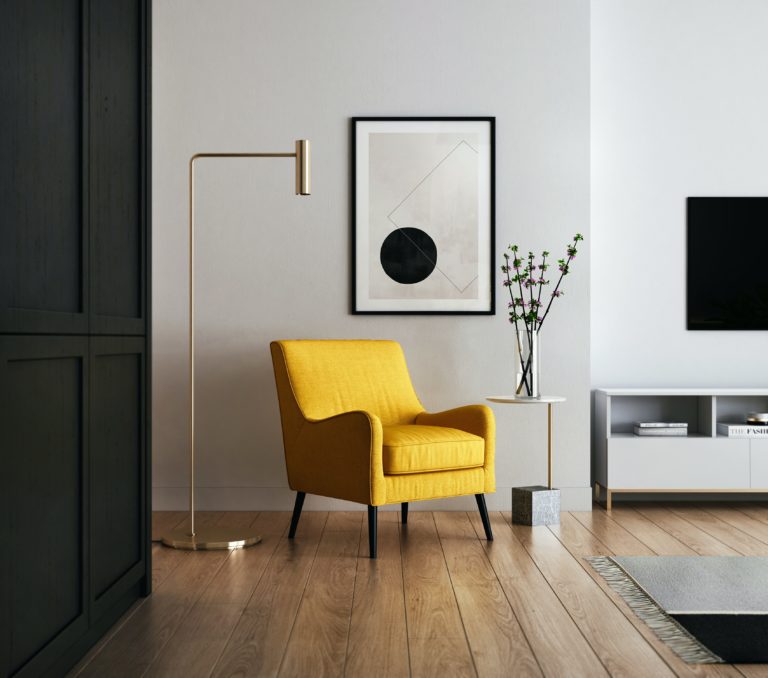 Here at Choice Cabinet, we get asked a lot about waterproof flooring, and for good reason. There is so much hype and "market-speak" surrounding these specialty products. As a consumer, it's hard to read between the lines on your own.
Since flooring is one of the biggest and most expensive renovation projects you can embark on, it's important to know what you're getting into. Let us help you make an informed decision – learn the basics of waterproof flooring and your options in this practical guide.
What is waterproof flooring?
You have many waterproof flooring choices in the market, but it's important to understand what makes flooring waterproof, as well as what that means for your home.
Basically, waterproof literally means waterproof – it's completely impervious to water, and no form of moisture can penetrate or soak the material. Water can never damage these floors.
For this product, the waterproofing is "baked in". It's not just covered with waterproof coating. The entire material itself is waterproof. To illustrate, think about submerging a piece of waterproof tile or vinyl in a deep bucket of water for a week or so. It will be good as new when you take it out.
Now, you should know that waterproof flooring by itself cannot protect your entire floor. It's true that water cannot penetrate the material to its core, but large quantities of water can seep into the most minuscule cracks between the floorboards. Keep in mind that your subfloor is not waterproof as well.
So even with the very best waterproof flooring product available, a major flooding event can still damage your floors in some way. However, it will be much less damage compared to the non-waterproof floors.
Here's more good news: when it's time to repair and clean up your home, you can just take those waterproof floorboards and set them aside to deal with any damage to your subfloor. After drying out everything, you can simply reinstall waterproof flooring. They will look and function like they're brand new. That's massive savings right there since you won't have to buy an entire replacement floor.
The good news is that when the time comes to clean up and repair your home, you can take up the waterproof floorboards and tend to any damage that happened to your subfloor. You can let your carpets dry out and replace the flooring. That's a big win over having to invest in a whole new floor.
Waterproof vs Water Resistant: Is There a Difference?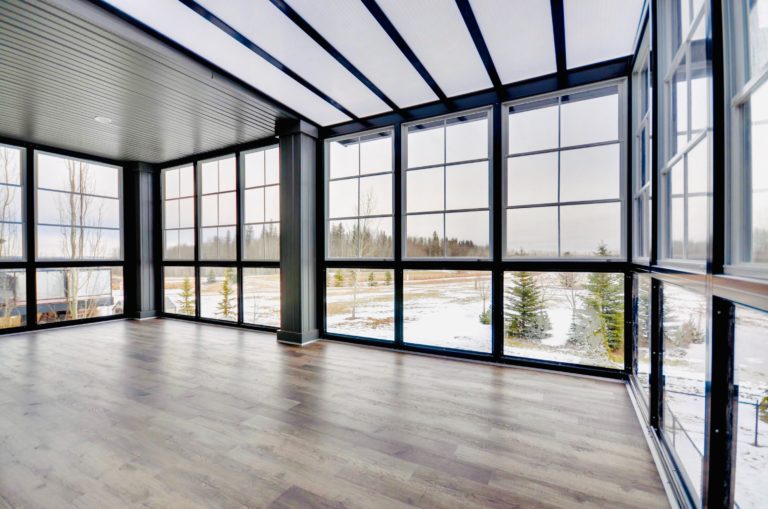 Yes! Both refer to material that can repel or prevent water, but they're very different from each other:
It's entirely non-permeable to moisture and can withstand a large amount of water without sustaining damage. You can install it in any part of your home, especially wet areas like the laundry room, bathroom, kitchen, and basement.
This type of flooring can also handle water, but only a small amount and not for long. Unlike waterproof flooring that can withstand water exposure for a long while, you need to mop up water-resistant flooring to prevent long-term damage. It's much more forgiving than other types of floors, but you have to handle spills ASAP.
Water-resistant flooring means it can handle a small amount of water for a short period of time and requires immediate clean up to be protected from any long-term damage. It's a little more forgiving than other types of flooring as long as spills are handled as they happen.
Because they're so different, you need to do your due diligence before purchasing. Without setting the right expectations, you may end up installing the wrong flooring in the wrong area of your home. This can mean a lot of wasted time, expensive repairs, and damages.
On top of that, water-resistant flooring and waterproof flooring have different price points. The latter costs more. Trying to save money by installing water-resistant flooring in an area that needs waterproof flooring can eventually force you to replace it in the near future.
Where should you install waterproof flooring in your home?
From an overturned cup of coffee in the dining room to potty training accidents in the living room, there's endless potential for spills to ruin your flooring. Waterproof flooring wipes out this concern in one go.
This material is especially good for areas that come in contact with large amounts of moisture. Think bathroom, kitchen, mudrooms, dining rooms, laundry rooms, and dedicated rooms for pets. Don't worry about aesthetics. There are so many waterproof flooring styles in the market, you're bound to find one that perfectly fits the look and feel of your home.
The Most Popular Types of Waterproof Flooring
While shopping for waterproof flooring, you'll likely come across four main types: waterproof vinyl, waterproof ceramic and porcelain tile, waterproof laminate, and waterproof carpet. Let's examine the pros and cons:
Waterproof Vinyl Flooring
Vinyl flooring has come a long way since its debut at the 1933 Chicago World's Fair.
Since then, vinyl has evolved into an excellent flooring product that can withstand all sorts of duress — which is why vinyl flooring is now one of the top-selling flooring materials just second to carpet.
If you're on a budget but don't want to compromise the aesthetics and comfort of your floors, vinyl is a terrific choice.
Here's a closer look at its properties as waterproof flooring:
Pros
Low maintenance
Resistant to stains, scratches, and dents
Cushion-like "give" makes it comfortable underfoot
Available in a beautiful array of patterns and colors, including stone veneers and faux wood
Exudes a warm coziness similar to hardwood and natural stone, but without costing a fortune
Can be applied on tile, granite, cement, laminate, and many other subfloor varieties
Cons
Prone to discoloration and fading when left in the open
Is not biodegradable
Gluing down vinyl makes it hard to remove
Waterproof Ceramic and Porcelain Tile Flooring
A classic choice for old-fashioned kitchens and bathrooms. Waterproof ceramic and porcelain tile flooring is protected by a non-permeable glaze that won't allow liquids to penetrate the tile. That's the reason your bathroom doesn't flood every time the tub spills over. It's also super easy to clean.
For aesthetics, you can choose a ceramic tile that complements your cabinets, countertops, and walls. Pro-tip: dark grout is excellent at hiding stains. If this sounds right for you, check out the following:
Pros
Easy to remove, repair, and clean
Naturally waterproof, 100%
Attractive and available in diverse colors and patterns, some of which mimic the looks of expensive flooring materials
Recyclable and eco-friendly
One of the cheapest options
Light, airy visual feel
Cons
Tends to be slippery, colder, and harder on the feet
Not a DIY project, so prepare to shell out for labor costs
Since it's tile, it can break against impact
Waterproof Laminate Flooring
Today's laminate flooring is far from the cracked and old linoleum in your grandparents' kitchen. It now comes in lux and vibrant finishes, plus vibrant colors that won't look out of place in high-end homes.
Now, here's why understanding the difference between waterproof and water-resistant flooring is important. Depending on the country, laminate flooring may be water-resistant, but not 100% waterproof. However, some European brands are producing 100% percent plastic laminate flooring and may soon be available in other markets.
However, unless your location is prone to flooding, water-resistant laminate is totally sufficient for residential flooring, as it will repel your average leaks and spills. Just make sure to clean it up as soon as you can.
Pros
Highly water-resistant
Incredibly durable
Easy to care for
Tends to be cheaper than vinyl
Cons
Not 100% waterproof
Doesn't have a lot of cushioning
Choice Cabinet: Trusted Resource for Home Improvement
Once you're familiar with the terms, it becomes a whole lot easier to shop for waterproof flooring and other things you need to upgrade your home. Of course, if you need more help, our highly-trained team at Choice Cabinet would be happy to give you advice. Contact Us today so we can guide you in the right direction. In the meantime, browse through our Cabinets, Decorative Accessories, Vanities, and our Inspiration Gallery to kickstart your redesign!