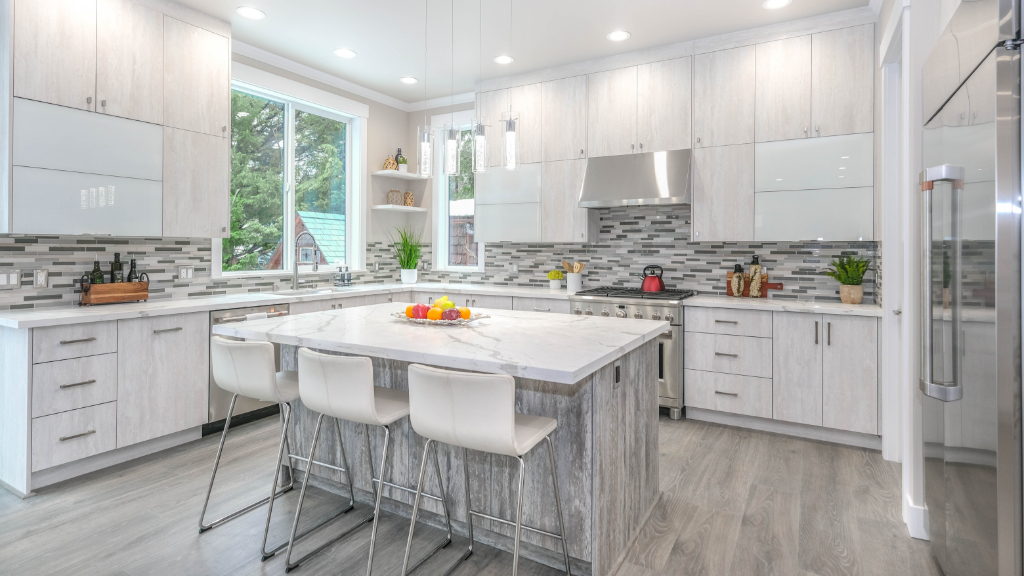 Kitchen remodeling is one undertaking homeowners find challenging. From worrying about labor costs to looking for ways to improve performance around the kitchen while reducing costs, the list is endless. While most home projects may be expensive, a remodeled kitchen can be cost-effective, especially when done right.
Therefore, If you are looking to remodel a kitchen without breaking a bank, here's a guide including average cost data and tips to help you gauge your project cost while raising your home value.
Is a kitchen remodel c0st justified?

Kitchen remodel is worth it especially if your kitchen's functionality is impaired. A damaged kitchen is usually characterized by cracked floors, a leaking sink, wet faucets, washed paint, a damaged countertop, and other serious wear. In fact, if your kitchen has suffered any of these wears, a renovation is necessary.
A Kitchen renovation will benefit you in many ways. With a remodel, you can easily restore and improve the layout of your kitchen, repair wet faucets, replace cracked floors, install new cabinets, and get your kitchen functioning adequately.
For example, if your kitchen isn't well spaced in between cabinets and countertops – you are likely to encounter delays accessing your appliances. In this situation, a complete renovation by a remodeling expert is ideal.
With the help of a remodeling expert, your custom cabinets can be properly aligned to accommodate your countertops. The flooring can be upgraded to a square foot to allow a functioning design while ensuring easy access to other elements. Also, your kitchen components and appliances can be re-fabricated to achieve their original intent.
In all, hiring the services of a remodeling expert, will not only eliminate issues during food preparation but will also save you money and help bring your kitchen back to life.
Want to save more on remodeling while also achieving the beautiful aesthetics you dream of? See how RTA cabinets are a top choice for home remodeling.
First, budgeting for the kitchen remodel project
Before starting a kitchen remodel project, you need to first, properly draft a budget. A reasonable budget should be able to factor in some needs such as;
Kitchen cabinets. In most cases, a large chunk of your budget will be going into getting new cabinets and this is still a valuable investment. Replacing your cabinetry is one of the largest remodelling costs during renovation. When drafting your budget ensure to allocate about 30% of your funding to upgrading your cabinets because cabinets are way important when compared to other kitchen components.
Moving walls. If you intend to move your kitchen walls, expect to spend a little above 12% of your budget. Plus, request the expertise of a remodeler to know if or not your wall is supporting other components of the kitchen before moving. If possible check your building codes before knocking out walls. This will help you map out a better budget while preserving the safety of your kitchen
New appliances. Usually, a kitchen renovation goes with upgrading old appliances. 10% of your budget can comfortably get you the latest appliances. However, note that getting high-end appliances will increase your budget as opposed to getting cheaper ones. So decide what you want and draft your budget according to that.
Painting walls and lighting. Giving your kitchen a facelift isn't complete without energy-efficient lighting. Lighting gives your kitchen a cosy atmosphere and improves visibility for whatever activity you choose to do in it. On the other hand, repainting the walls adds some warmth and feel to your kitchen and helps conceal stains. Painting and lightning can take another 15% of your budget.
A breakdown of the average cost of kitchen remodeling
As earlier mentioned, the cost of remodelling an outdated kitchen depends on what your needs are. This reason is why there are no specifics to what you can spend. However, an estimate can help you know what to expect when handling such a project.
Typically, for American households, the average kitchen remodel cost is $22,134. While this can go all the way to $50,000 as declared by Home Guide, it can also go way below.
1. What your budget can get you
$5,000 to $14,000: If you are on a really low budget but still want to give your kitchen space a major remodel, this budget is ideal. With $14,000 you can upgrade your kitchen appliances, paint your ceiling and walls, replace your sink, fix the faucets, repair cabinets, and install lightning. A budget breakdown would be $100 – $250 for installing appliances, $1,400 – $3000 for upgrading cabinets, $800 – $1,600 for flooring, $1000 for installing countertops, while the remaining funds can go into fixing lighting, sink, and faucets. Meanwhile, note this budget is sort of a do-it-yourself type, considering that your personal budget might not be enough for hiring the services of a professional designer.
$15,000 to $29,900: With a budget of $29,900, you can get a medium-based kitchen upgrade. This budget can cover the cost of hiring licensed contractors to renovate the entire kitchen. Also, costs such as getting a tile backsplash, hardwood flooring, kitchen island design, semi-custom cabinets installation, and use of high-end materials, are catered for. A perfect breakdown here would be $300 – $600 for appliance upgrade, $4000 – $6000 for cabinet installation, $2000 – $3000 for brand new flooring, $2000 – $4000 for kitchen countertops, while the remaining budget can go into backsplash installation, sink and faucets fixing, and other unexpected expenses.
$30,000 and above: Anything between $30,000 and above can comfortably get you your dream kitchen remodel. A complete kitchen remodel must have granite countertops or quartz countertops installed and this is exactly what you get with a $30,000 budget. Whatever your kitchen needs are; installing stock cabinets, new sink, hardwood flooring, designing kitchen islands, or structural changes such as installing gas lines, fixing open shelving, and use of high-quality materials, this budget covers all.
2. The size of your kitchen
Your kitchen size determines what it would cost to remodel. If the size is small as well as the existing cabinets, obviously, you would be saving a few dollars on kitchen renovation costs.
In contrast, if your kitchen is big, you likely won't be able to save money off your budget. This is because a large space will require some high-end renovations, unlike a small space where you can cut costs.
Thus, to remodel a kitchen with a big space, a lot will go into spending money. Therefore always consider the size of your space before starting a remodel project.
3. Quality of materials to be used
The quality of materials is another factor to consider when preparing your kitchen-remodel budget. If you choose to use inexpensive materials for your renovation, your budget will be within a reasonable range. However, if you choose expensive materials, your kitchen remodelling costs will increase.
Again, the cost to model is largely influenced by your choice of materials – the higher the quality, the higher the cost, and vice versa.
How to maximise your budget during a kitchen remodel
Generally, transforming an old kitchen into a new kitchen comes with a certain cost. And, in most cases, when the budget is high, most homeowners resolve to get a home improvement loan (usually called a personal loan). The problem with this is – personal loans come with additional costs. Instead of having to borrow money for your kitchen remodels, here are tips to help you maximise your budget;
1. Start early to find great deals
Finding great wholesale cabinets from a cabinet manufacturer is an excellent way to maximise your budget. Considering that cabinets will take up the biggest share of your budget, buying from a wholesaler will save you money.
Don't forget that planning is essential to the entire process. Check out our detailed article that shows you the importance of home remodel planning and how you can do that for an efficiently done remodelling.
2. Let an expert handle the job
Choosing to do your kitchen remodel yourself may look ideal but the truth is – it comes with a lot of downsides. Take, for instance, you decide to draft your floor plan yourself, you certainly will run into grave mistakes. This is true, considering that you are not sure of your square footage measurement and once mistakes are made, you get overcharged per square foot installation.
Also, Installing your countertops and cabinets yourself will result in errors. And when these errors are not corrected, over time they can gradually progress into serious damages. This is why it's vital to let an expert handle your installation job. This will not only save your money but also extend the lifespan of your cabinets. Want an expert on the job? Contact Choice Cabinet today and let us create the home of your dreams.
3. Retain the layout you already have
If you really want to cut down on your kitchen remodelling costs, retain your kitchen's existing layout. Creating a new kitchen layout will certainly increase your costs and this isn't ideal especially if you are running on a low budget.
Conclusion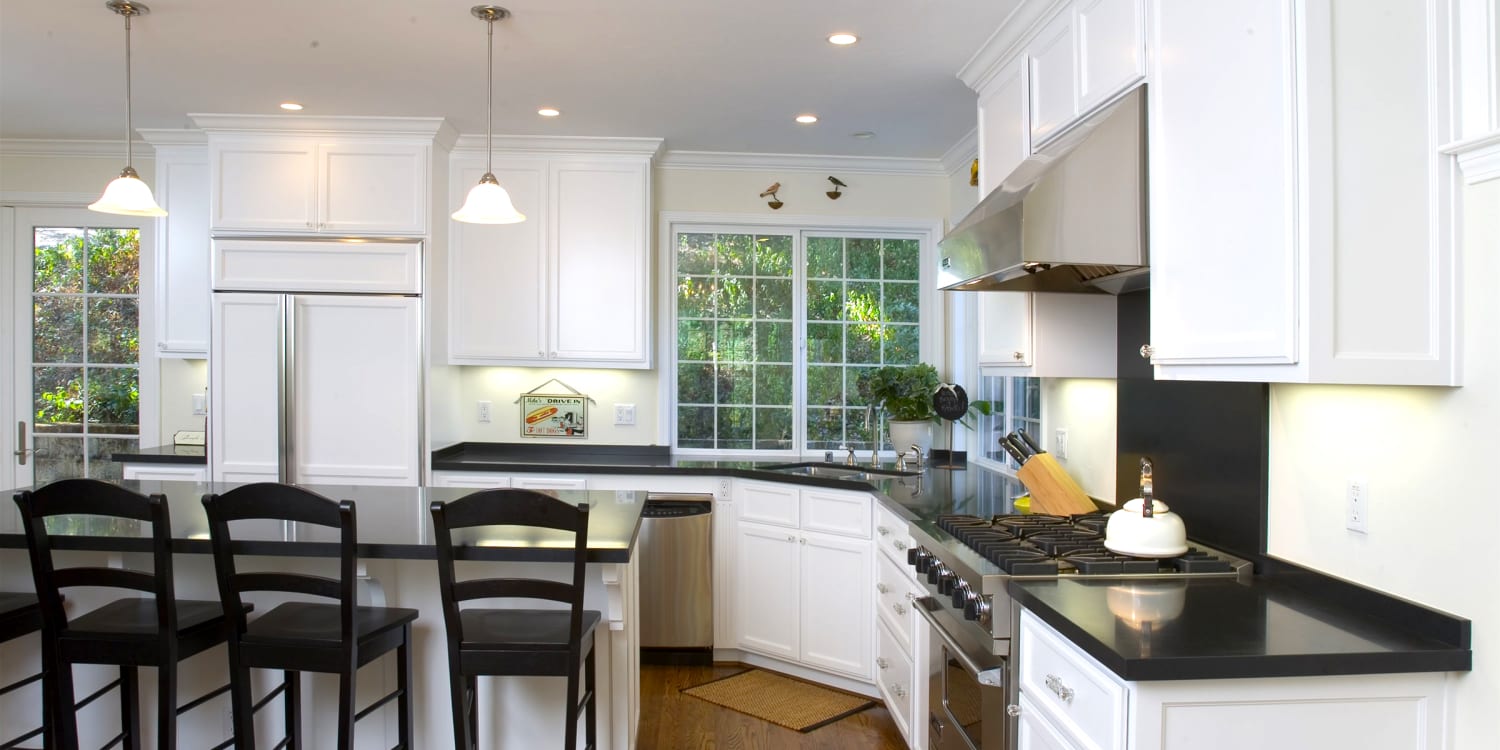 Although Remodeling magazine reveals homeowners spend roughly an average of $26,214 – $75,571 on a kitchen renovation. Still, a satisfactory kitchen renovation is achievable using a low budget.
To optimize your budget and cut down on overall cost during a kitchen remodel, start by finding a good wholesale cabinet manufacturer for your countertops and cabinets. Next, employ the services of an expert and let them handle your installations. Finally, retain the kitchen layout you already have as this will greatly reduce your kitchen remodeling costs.