Why Planning is the Most Critical Stage of Any Kitchen Remodel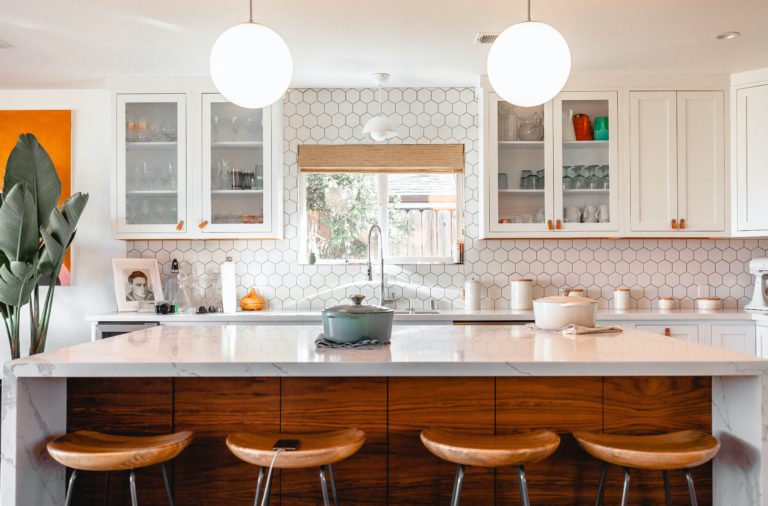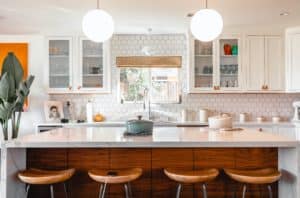 A kitchen remodel is one of the best ways to freshen up your home. It turns the kitchen into a more beautiful, efficient, and pleasant place to have breakfast with the family, get the bills and homework done, and share delicious meals and memories with your loved ones.
Now that you've decided on doing a kitchen remodel, it's time to plan accordingly. But what sort of planning goes into a successful kitchen renovation? Choice Cabinet shares some tips and ideas to help you get started.
How Long Should You Spend on Planning Your Kitchen Remodel?
According to the National Kitchen and Bath Association, you should be spending at least six months on the planning stage. That may sound too much at first, but here's why:
Prevents random design changes during construction, which may increase the remodeling cost 

Helps you plan your renovation budget

Gives you time to set up an alternative cooking space while your kitchen is being remodeled

Makes the renovation more efficient

Allows you to prepare for other expenses like new kitchen furniture and equipment

Lets you select the best timing for the renovation

Gives you time to shop around for great deals on your remodel
In general, the more time you spend on planning your kitchen remodel, the smoother the process will go. It also helps you avoid stressful surprises and lets you have contingency plans in place in case of renovation issues.
When you consider the benefits, six months is not too long to ensure that everything goes right during your kitchen renovation project.
Essential Planning Tips for Your Kitchen Remodel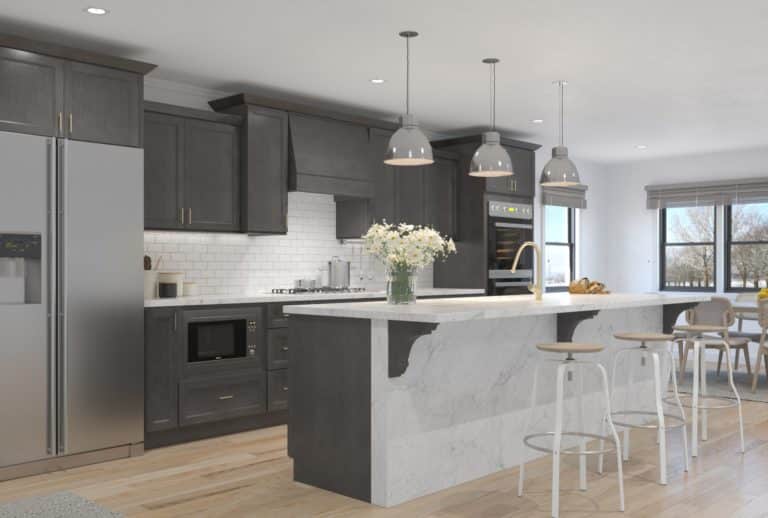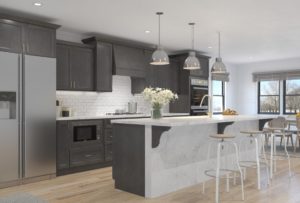 Feeling overwhelmed with everything you need to do? To help you organize your remodel, we list down the top things your plan should include:
Take exact measurements of your existing kitchen.
Ensure that everything fits in your new space by taking precise measurements of your walkways, doorways, counters, and other parts of the area.
Study your ideal traffic patterns.
Create a safe and efficient flow in your kitchen by considering the flow of traffic. For instance, leave a minimum of 42 inches wide for work aisles. If there are multiple cooks in your home, increase the work aisle to at least 48 inches wide.
Prioritize ergonomics.
Incorporate features that make the kitchen more ergonomic and accessible to everyone. Think pull-out shelves, lazy Susans, and drawers in base cabinets, a wall oven versus a range, or adjustable counter heights.
Leave room for the unexpected in your renovation timeline.
Want your new kitchen done in time for Thanksgiving? Plan for everything to be finished by Halloween. Issues are bound to happen during big projects like a kitchen remodel. Factoring in those hiccups helps you take the unforeseeable in stride while still ensuring that everything goes according to plan.
Select your materials, fixtures, and other materials before starting the project.
Choose the fixtures, furniture, color palette, and other kitchen elements you want in advance. This lessens delays due to backorders and allows you to create a realistic budget.
Finally, consider consulting a professional designer especially when you're planning a major kitchen remodel. 
Prevent These Common Kitchen Remodeling Mistakes
Planning out your kitchen remodel meticulously also achieves another important thing – avoiding expensive remodeling mistakes.
According to national averages, homeowners spend around $25,112 on a kitchen remodel. The final number still depends on the size of the space, the new layout you want, material quality, and more. Even just "minor" renovations, such as refacing cabinets, painting walls, installing a tile backsplash, and upgrading the sink runs around $10, 000 to $15, 000 for a small kitchen.
As much as possible, you want to prevent errors that will derail the project and force you to spend more than you planned. Below are a few common remodeling mistakes that you can avoid with proper planning:
Failure to consider the kitchen workflow
The three busiest areas of any kitchen are the sink, stove, and refrigerator. Placing these side by side is a common mistake, especially with DIY renovations. Instead, arrange them in a triangle to create a more efficient workflow.
Putting Off Selecting Appliances
Ideally, appliances should fit perfectly between your kitchen cabinets. This means taking exact measurements so you can make a decision on both your storage and appliance layout. Set up a concrete schedule for this part of the remodel in your project timeline.
Changing Your Mind Too Often
Do not tell your contractor to start until you're perfectly satisfied with the remodeling plan. Changing your mind in the middle of the construction causes frustration, unexpected expenses, and delay. Give yourself more than enough time to plan and explore your choices.
Forgetting About the Details
Too many homeowners become occupied with choosing paint colors, flooring, countertops, and appliances. It's easy to forget the little but equally important kitchen details like cabinet pulls and tile backsplash. To prevent this, use your planning period to go over every element of the kitchen, big or small, and come up with a checklist you can follow.
Quick Tips for Your Kitchen Remodel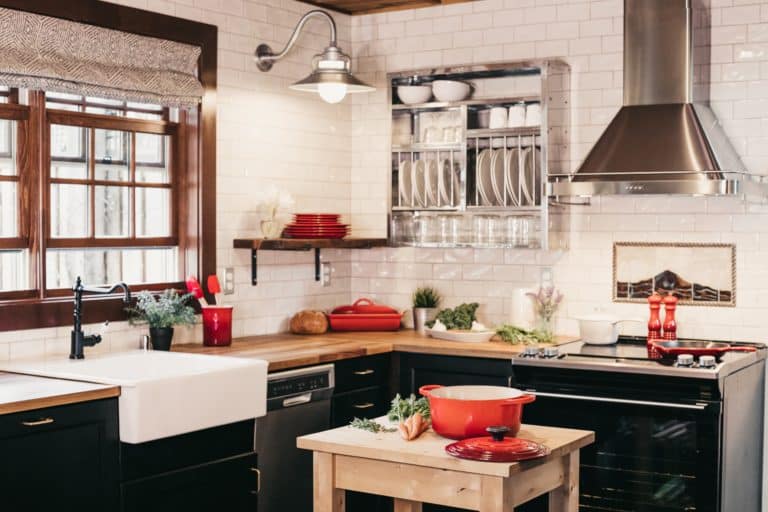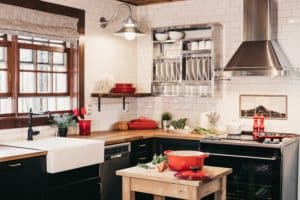 Finally, we're sharing a few tried-and-tested tips on achieving the kitchen of your dreams:
Simplify your cooking and cleaning routine by setting up a kitchen work triangle consisting of the refrigerator, stove, and sink.
Strive for a multifunctional kitchen where you can cook, entertain, and relax at the same time. 
Consider your kitchen cabinets carefully. Too little storage is the bane of every home cook. 
Avoid a cluttered, frustrating kitchen experience by planning for ample kitchen storage. Maximize vertical space by using upper cabinets. Don't forget to add storage solutions like dividers and pull-outs to keep everything organized. 
Not sure about the ideal storage solutions for your kitchen? We have some great Kitchen Renovation Guides for you right here.
We also suggest exploring our Inspiration Gallery for more kitchen designs!
Find the Perfect Kitchen Cabinets for Your Remodel with Choice Cabinet
Beautiful, durable, and organized kitchen cabinets can make or break the results of your kitchen remodel. At Choice Cabinet, you'll find RTA kitchen cabinets that you can install yourself or have a contractor install them for you.
All of our cabinets are made of solid wood that undergo a 10-step finishing process plus other strict Quality of Construction standards to ensure that they are worthy of your investment. Ready to remodel? Contact us and start shopping for your new kitchen cabinets today!