Kitchen space savers & Cabinet finishings
Your kitchen is an integral part of your house. Some might even say that the kitchen is the most essential part of the house. This is because food is necessary and is a big part of our daily routines.
After a long day of being outside, you come home to prepare dinner with your family.
In the morning, your family might already be up eating breakfast while you quickly grab a snack and rush out the door.
While having a functional kitchen is extremely important, it is also essential to have a visually appealing kitchen.
Storage and organization are vital for any space. Choice Cabinet has the solutions that you're looking for tom hide the clutter and get organized.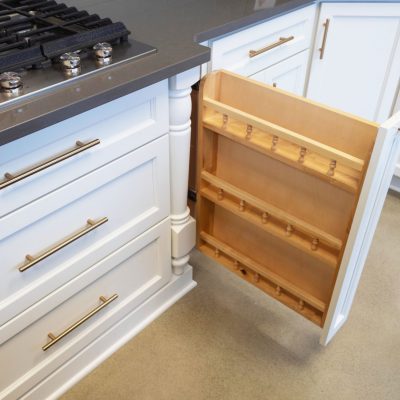 Whether you use it to store your spices or food items, our base pantry pullout is the space saver you've been needing.
Your remodel isn't finished until you add the finishing touches. Turn any kitchen or bathroom into the luxurious space you've been dreaming about.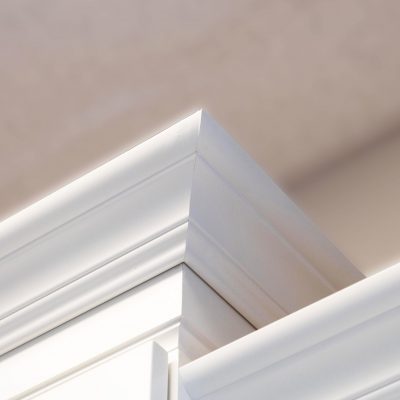 With so many options to choose from, you'll be able to find the molding that fits your personality. For the traditionalist, choose an elegant molding. For a modern look, choose a simplistic molding. Indeed, the perfect molding can check the right boxes and add a little more style to your place.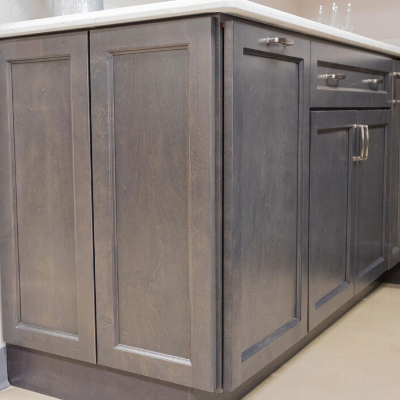 Finish off the look of your kitchen island with decorative doors. Take a modern or contemporary island and turn it into one with a farmhouse touch. Many people get these doors because they help to provide the design to a place that enables you to store your goods and increases simplicity within your home. You can find these decorative doors in many modern home spaces because they add beauty and show modern simplicity.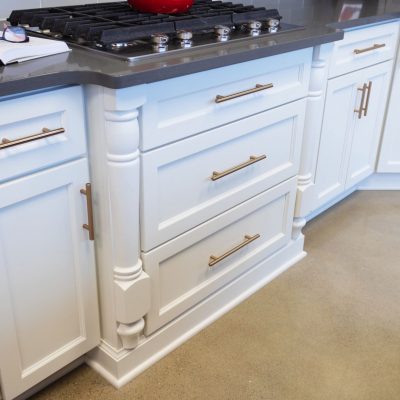 Set your kitchen apart from the rest. Use decorative legs to highlight your stunning range or to accent your kitchen island. Decorative legs help individuals see the differentiation within your cabinets and add a certain sense of style and flair to your kitchen area. While decorative legs do not contribute directly to your storage needs, they complement your kitchen. Find out how they help with your organization's process and bring about more value.
Why Cabinets Are a Crucial Part Of Your Housing Design
A kitchen that is both functional and looks great would be ideal for the majority of homeowners and even those that are renting properties. A poorly designed kitchen can make it so that you choose to order instead of cooking a meal.
Storage and storage accessories are essential and especially so in a kitchen. Having plenty of storage solutions can make it easy for you to be organized and make your daily routine easier.
To make cabinets that provide storage solutions and pull a kitchen together requires simplicity and skill. To revamp your kitchen, you do not have to do an entire kitchen remodel; you can customize your cabinets.
Beautifully made custom cabinets or changes such as veneers and cabinet doors can transform your entire kitchen. Changing from wooden cabinets to metal cabinets can result in a more modern looking kitchen. It would be best if you gave cabinets quite a bit of thought since they have the power to pull a kitchen together or make it look like it was poorly designed.   
You probably have looked in your cabinets and thought to yourself that you need to figure out a way to organize them. This is important as you do not want to open a cabinet to have items rush out at you because they haven't been packed in tightly.
The most effective way to organize things is to divide them into zones such as dishware, cookware, linens, cleaning supplies, and serving pieces. A specialist will only suggest cabinets after factoring in your storage needs. If you have fewer items to store, you have more flexibility in design options.
While you can get organizers to help keep your kitchen organized, it might be more comfortable in the long run to go through your kitchen and see if there are things you no longer use. Decluttering makes it so that you will have more storage, and it is a great way to save money on increasing the amount of storage space you have.
When you are organizing, make sure to arrange items such as measuring cups and spoons together to make it so that you can quickly grab necessary tools instead of having to go to multiple areas in your kitchen.
Take Advantage of Organizers to Improve Your Kitchen Area
Here are a few more storage ideas.
Try to store items such as spices at eye level and in a manner that they are easy to see. You can also utilize full access drawers or roll-out trays to accomplish this. Use a label maker to label items such as spices so you don't spend time trying to guess what herbs you have. Ridding your cabinets of bottles with labels and replacing them with clear storage containers with custom labels gives a uniform look.
If there are items that you need and use frequently, try to keep them in areas that are easy to reach.
Consider placing items that are used for special occasions or a few times a year in an area other than the kitchen. This will free up additional storage for more frequently used items and make them so that they are not accidentally damaged or misplaced.
Once you are done decluttering, you can get trays and baskets to help with organization. These items serve as part of a more holistic design and help seamless organizers prevent your cabinets from returning to their previous state.
If you have gone through your kitchen and do not feel as if there are many items you can live without, you can rearrange things to be more visually appealing. This could mean something as simple as color-coordinating items.
For items such as cutting boards, consider getting vertical separators as these can aid in making it easy for you to store your cutting boards and make it easy to grab one when you need it quickly.
You could use the back of a cabinet door to stay organized by hanging a corkboard or a small whiteboard that you can use with dry-erase markers. You can use the corkboard to hang recipes, and you can use the small whiteboard to remember essential things such as groceries that are running out or necessary dinner parties that are upcoming.
Your kitchen's design will only be practical if it works for you. It will certainly help if you get inspiration from as many sources as you want, but when consulting with your designer, make sure you are thinking about making your life easier and what would work best for you.
At Choice Cabinet, we enjoy seeing our customers turning their chaotic experiences into one of beauty and efficiency. We believe that a cabinet isn't just about "how it looks" – but how it functions and neatly stores your personal belongings as well.
We know there's no better feeling than easily finding what you're looking for. That's why our line of storage and accessories was built to keep your kitchen (or any other room) neatly organized and easy for you to customize your cabinets as well. You can check out our entire line of storage accessories below.
Schedule Your Cabinet Installation Today
The specialists you entrust to handle your kitchen remodel and your cabinets must know what they are doing. If you invest wisely in quality cabinets, they can quite literally last you a lifetime.
Quality is crucial because you will be using these cabinets daily. Cabinet specialists that understand how important quality is will transform your kitchen into the kitchen of your dreams by delivering cabinets that liven up your kitchen.
You can enjoy a simple design and explore your options by reaching out to the Choice Cabinet experts today.
Whether you have a plethora of stuff and seek to organize it in the best way or search for options to increase your spaces' beauty, remember that reaching out to Choice Cabinet today can help you continue to love your spaces.
Get organized today and find the kitchen design results to save time and money today.