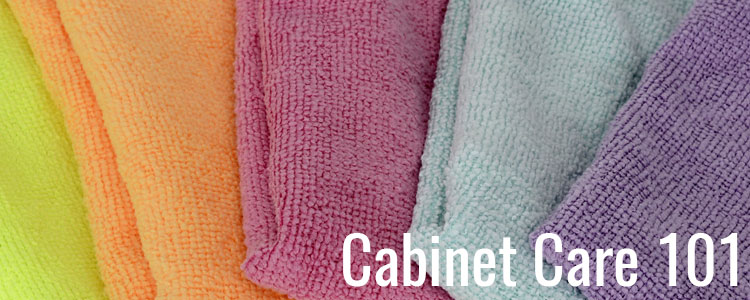 Learn About Proper Cabinet Care
By Ryan Horvath
Spring is in the air, and it is the perfect time to do some cleaning. Even though going through old boxes in the basement and scrubbing your walls are important tasks, so is taking care of and maintaining your cabinets. This blog focuses on proper cabinet care including how to clean and care for your cabinet. You will also learn about how to do maintenance on your cabinets because life happens, and doors can become crooked and out of alignment.
To subscribe to the Choice Cabinet blog, please click on the button below. Thank you!

We often think about our counter-tops, back-splashes, and flooring when we think about cleaning the kitchen, but what about our cabinets? Over time, grease, oil, and dirt can build up on the cabinets causing them to look lackluster and older than they really are. If your cabinets are looking old or just dingy, it might be time to roll up the sleeves and (pardon the pun) put in some elbow grease to get your cabinets looking new again. This is also a good time to check on your hinges. Straightening the cabinet doors is a fast and easy task to complete. If you have noticed that your soft-close glides are not soft-closing, this would be the time to correct it. Whether your cabinets are years old or brand new, taking proper care of them can help them look great and last longer.
Many people are often confused about what types of products to use when cleaning their cabinets or how to maintain them. To address these issues, we have compiled the "Cabinet Care 101" eBook to help walk you through the do's and don'ts of cabinet care.
To download the "Cabinet Care 101" eBook, please click on the button below. Thank you!