You've reached a decision point in your kitchen renovation project and must decide whether to have a custom or semi-custom cabinet. You'll spend a lot of money on the cabinet, so the last thing you want to do is pick one that's not a perfect fit for your kitchen! Perhaps you're not even sure what the difference is.
The difference between semi-custom and custom cabinetry depends on the manufacturing process. So, if you're starting a kitchen remodeling project, you should aim to get the best out of it!
Custom Kitchen Cabinets: What Are They?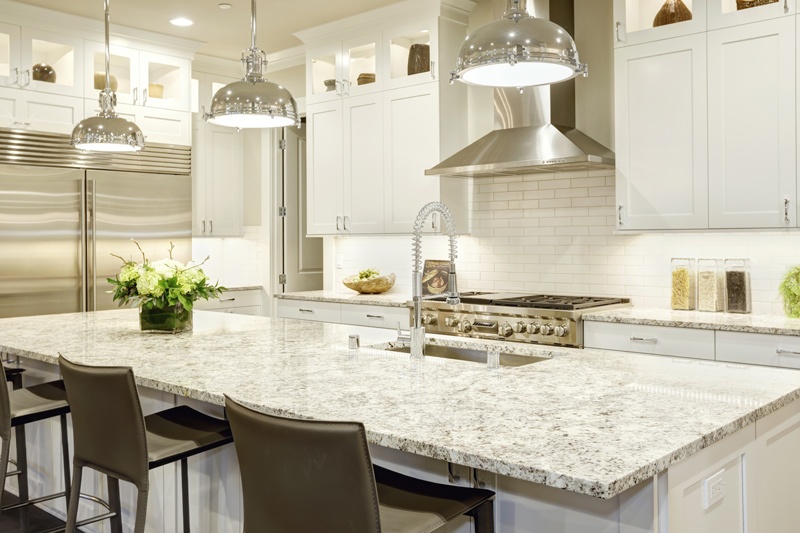 Custom kitchen cabinets are created or manufactured based on your preferences, which means that the materials used for the kitchen cabinets, features, size, wood type, and finish are at the homeowners' discretion. This cabinetry is often manufactured from the highest-quality materials. This is excellent, but it also means that it may take weeks or months to finish a set of custom cabinetry.
Not good if you're in a hurry!
In addition, custom cabinetry allows you to construct kitchen cabinetry that runs in any direction along the wall and fits into oddly shaped corners. This is because they provide a wide variety of sizing options. Custom cabinetry has more lead time. However, some of them are constructed using materials identical to stock cabinets.
Most homeowners choose solid wood when purchasing custom cabinets. The reason is that they can customize it, and it offers lifetime durability. They are at a high cost but are the most customized choice available. Before installing them in your space, a custom cabinet builder ensures the components are properly assembled.
Lastly, there are methods to reduce the cost. For instance, instead of painting, it is better to stain. Also, go for a less fancy door and overlay instead of inset.
Pros
You can design your cabinets. Every time you enter your kitchen or bathroom, you'll notice its unique feel if you customize them. Also, they can fit into any design because they have a unique style. They will last longer than stock cabinets since custom cabinet makers use better materials in creating them.
A couple of styles we offer include:
Cons:
Distinctive style and higher quality cabinets come at a price. And price differences from stock cabinets might be significant. Because handcrafted stock cabinets are durable, it could be worthwhile. Due to the necessity for construction, they need more time to install.
Semi-Custom Kitchen Cabinets: What Are They?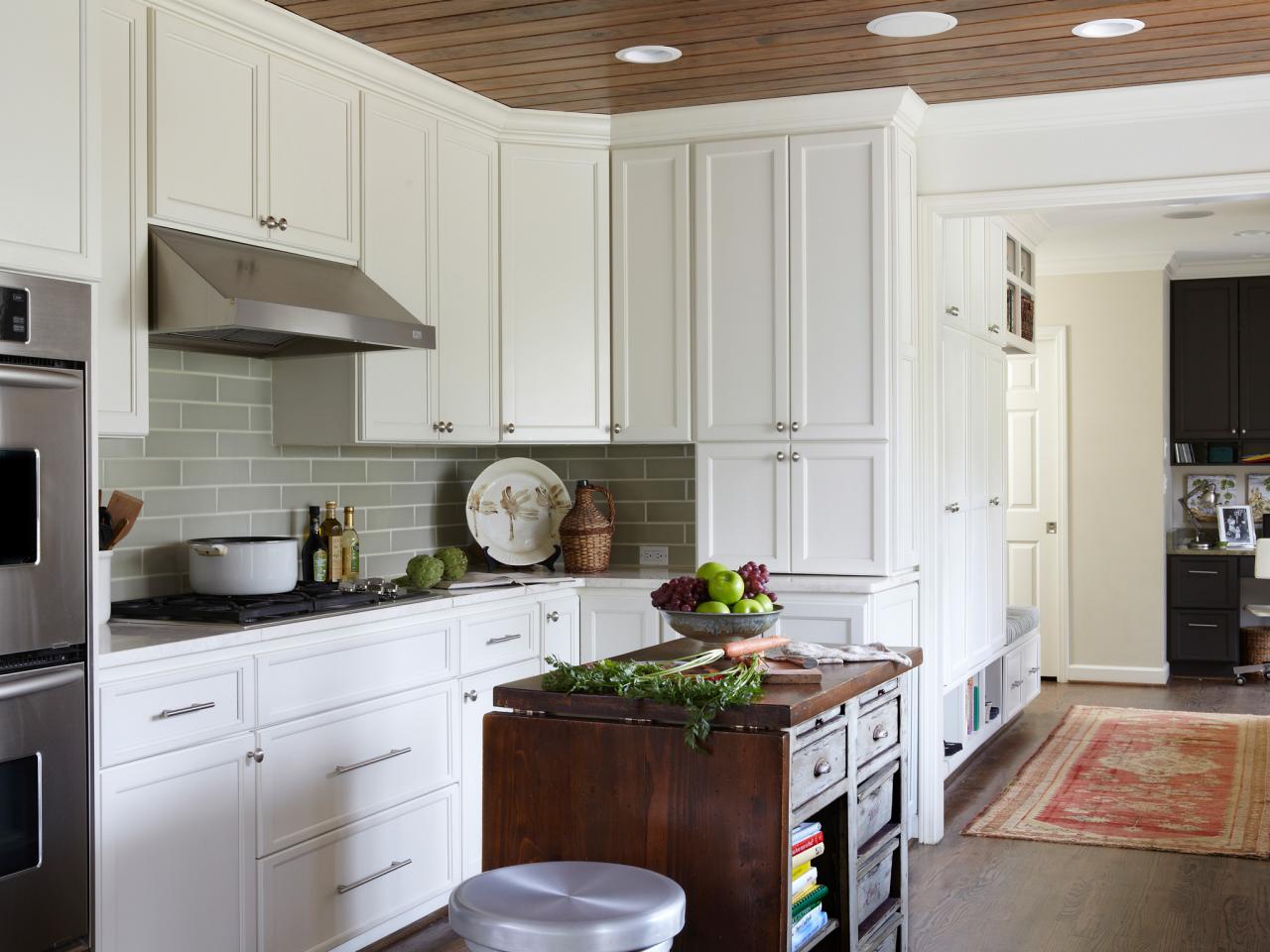 In general, semi-custom cabinetry is stock cabinetry with extra finishing alternatives. These cabinet lines offer many finishing options. They include enlarging the cabinet's depth or changing the size of the drawer and door fronts.
The advantages of custom cabinetry come with semi-custom products but at a lower cost. Semi-custom cabinetry offers comfort–in terms of versatility and customization for your home storage needs. They have the advantage of being measured and constructed to match both your space and your taste.
There are many variations of cabinet treatments and finish techniques available for these cabinets. Thus, finishing methods enable you to personalize your semi-customs. And no two cabinets are ever the same.
You can customize semi-custom cabinets to suit your requirements. Popular semi-custom cabinet changes include:
Increased cabinet depth
Finishing and painting
Functional endpoints for easy access.
Pros
Semi-custom cabinetry gives you additional options when you include it in your kitchen remodel. It allows many homeowners to customize the appearance of their homes further. Their cost isn't as much as custom cabinetry. If you go for the best quality material, they should last longer.
Cons
They cost more than stock cabinetry. However, the lead time on semi-custom is shorter.
Check out what it takes to create a high-quality cabinet.
Custom Cabinets And Semi-Custom Cabinets: The Similarities
Below are three similarities between custom cabinetry and semi-custom cabinetry.
1. Customization
Customization is a feature that is available for both semi-custom and custom cabinets. This means that each would provide choices for a range of door styles, finishes, colors, and sizes.
2. High-Quality
Both semi-custom cabinetry and custom cabinetry offer better quality. During the construction process, the cabinet maker builds them using better materials.
Check out: The best material for kitchen cabinets in the USA?
3. There Is A Wait Duration
These cabinet lines – semi-custom cabinetry and custom cabinets are pre-ordered. And this brings up the last similarity between the two types of cabinets – None is immediately accessible.
Custom Cabinets And Semi-Custom Cabinets: The Differences
Semi-custom cabinetry and bespoke cabinets differ in four ways.
Let's examine these variations.
1. Greater Design Flexibility
The biggest difference between semi-custom cabinets and custom cabinets is their customization option. Semi-custom cabinets offer customization options for cabinet materials, paint colors, stains, hardware, door styles, details, size, and form. For instance, semi-custom cabinets may have up to 15–30 distinct door types, and it offers the customization of fully custom cabinets.
These make the cabinet fit perfectly into the intended kitchen space. In addition, custom cabinets provide the option of having custom hoods made to match the rest of the cabinetry.
2. Quality
A common misconception among buyers is that semi-custom cabinets are inferior to custom cabinets. Both the semi-custom and custom cabinets offer exceptional quality. However, particle boards besides plywood and MDF with veneers are used in semi-custom cabinets. Then, actual wood is blended with this less expensive wood type (which they use for the cabinet front or its doors).
On the flip side, high-end kitchen cabinetry companies place only actual wood first throughout the entire cabinet's construction. These woods include oak, maple, cherry, hickory, alder, and other types. Custom cabinetry manufacturers use the toughest coatings, long-lasting paints, and premium hardware.
While creators construct semi-custom kitchen cabinets in factories, trained craft workers make custom cabinets by hand, piece by piece, in shops. Building custom cabinets requires artistic skill. Custom cabinets can last for decades of dependable and beautiful usage. This results from the expert craftsmanship, attention to detail of its joinery, together with the use of high-quality materials,
See also: How to find gorgeous yet affordable kitchen cabinets
3. Functionality And Features
Another difference between custom and semi-custom cabinets is the features. There are certain restrictions on how semi-custom cabinets may fit into your ideal or special storage locations. For instance, a semi-custom cabinet's build would probably not match the space's unique measurements if you want your cabinet(s) to fit inside it.
On the other hand, custom cabinets are similar to fitted apparel. The potential area for the cabinets is measured and then made to fit like a glove. A custom cabinet can fit anyplace and look like it always belonged in that precise spot. It doesn't matter the spacing or if it is tight or an odd measurement.
Furthermore, semi-custom cabinets have infinite functionality possibilities. But custom cabinets have limitless functionality options. You can make your kitchen cabinets more practical for storing dishes, utensils, and other items in various ways you may think of. It will have show glass door if you want it.
Do you like the idea of sized organizing divisions for various notepads, pencils, and so on? It will have it. Wine display shelves, soft closure mixer lifts, a flush cabinet for your espresso machine, and custom cabinets can handle it! Custom cabinetry and optimal efficiency work hand in hand.
4. Cost
The last difference between custom and semi-custom cabinets is pricing. The price difference between semi-custom and bespoke cabinets is massive in certain circumstances. Though it depends on the materials and the level of customization required. Normally, semi-custom cabinets are 15% – 30% less expensive.
Since semi-custom cabinetry has limited customization possibilities, the changes are simple for the cabinet maker to create, resulting in no high added cost. On the contrary, custom cabinets range from basic custom-sized cabinets to inventive designs. They contain distinctive forms or features that need more time and cost to create.
In the end, custom cabinets attract higher costs, but you will get more bang for your buck in the short and long term.
You would love to read: Best cabinet for your kitchen: Plywood Kitchen Cabinets Or Stainless Steel Cabinets
5. Space Fitting
You can contact your dealer to fit semi-custom cabinets, perhaps at an additional expense. Or you can install them yourself. With custom cabinets, the manufacturing company would most likely conduct the installation, ensuring that every cabinet fits properly into every corner and making changes as needed.
What Role Does Customization Play In Cabinetry?
More customization in kitchen cabinets implies more functionality. It comprises different materials, paint colors, easier storage, standard sizes, and many more. Custom cabinet doors and drawers may be created to whatever size you choose. This makes all your dead space useful, as it occupies every inch in the kitchen.
Custom cabinetry provides a fitted appearance that stock cabinetry does not offer. If you're unsure how a custom-fit design will improve your kitchen layout, talk to a kitchen designer about what a semi-custom line could contribute to your space.
Conclusion
Hopefully, the detailed comparisons of custom and semi-custom cabinets will make you understand their similarities and differences and choose the best for your dream kitchen.
Overall, semi-custom cabinets are a solid alternative for adequate storage. But, custom cabinetry will far surpass your desires in terms of storage capacity, personalization, quality, beauty, and durability.