Stained Gray Kitchen Cabinets - Graphite
Our Graphite door is a gray transitional Shaker door. It is part of our Choice Select® line. Graphite is a bold yet everlasting door style that heightens most color palettes. Graphite is a full overlay door with a recessed, wood veneered MDF center panel. The inner profile is soft-layered and decorative.

The full overlay style and styled inner profile carry over to the door and drawer. Graphite's solid hardwood frame and plywood cabinet box offer beauty and dependability. The panels used for the cabinet box are a 1/2" furniture-grade plywood with wood veneered interior. As part of the Choice Select® line, the soft close hinges and glides come standard.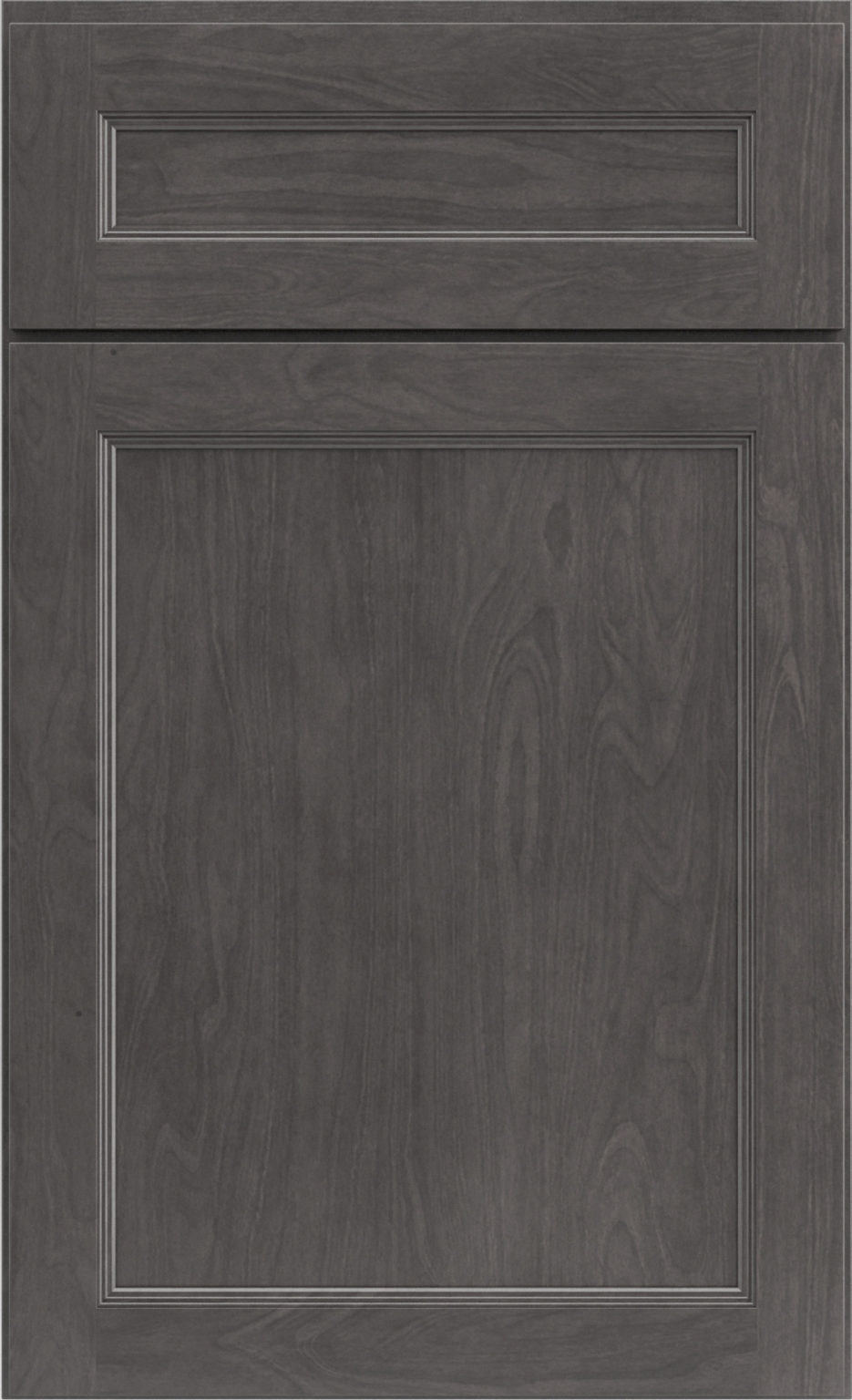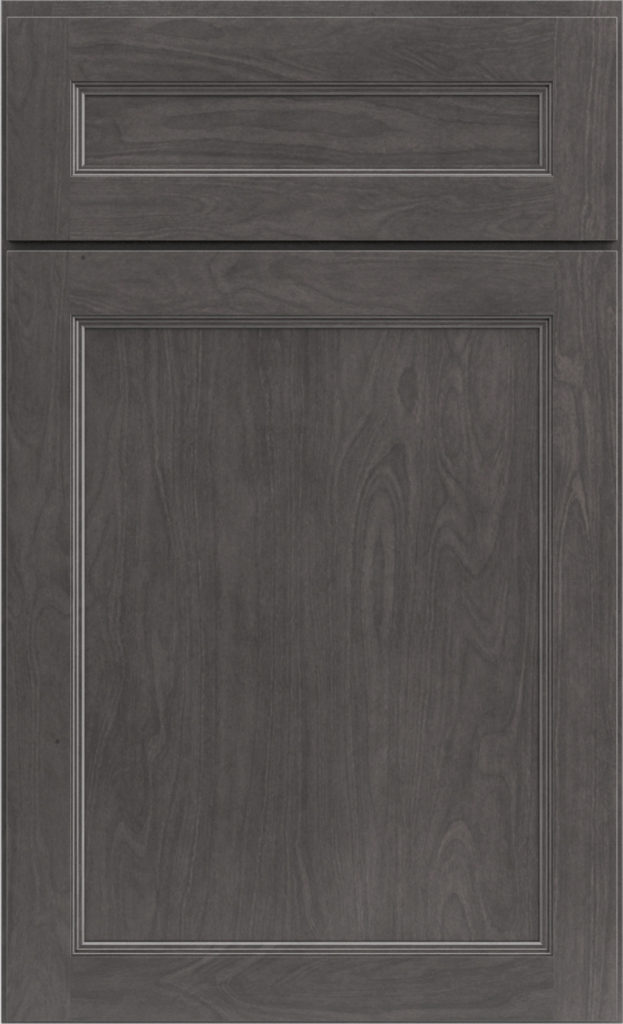 Graphite's gray stain is the perfect accent for color. Mix the gray with purples and yellows for a fresh take. Muted reds, blues, and whites create a warm and inviting space. Because of the darkness of the gray stain, bold and earth tone colors might be too dark.
Partner Graphite with our other Choice Select® door, Fremont. Go for the dynamic and innovative when you mix and match. Graphite is ideal for a large space, but also works in a bar-type setting. Consider creating a Graphite wet bar for your focal piece.