The worst mistake you can make while buying cabinets is believing that it just has to be beautiful. If you choose your kitchen cabinets based on aesthetics alone, you will spend more than 100% of the actual cost on repairs within a short period.
To save you from the frustration and waste of money, we have created a list of important characteristics of high-quality kitchen cabinets to look out for.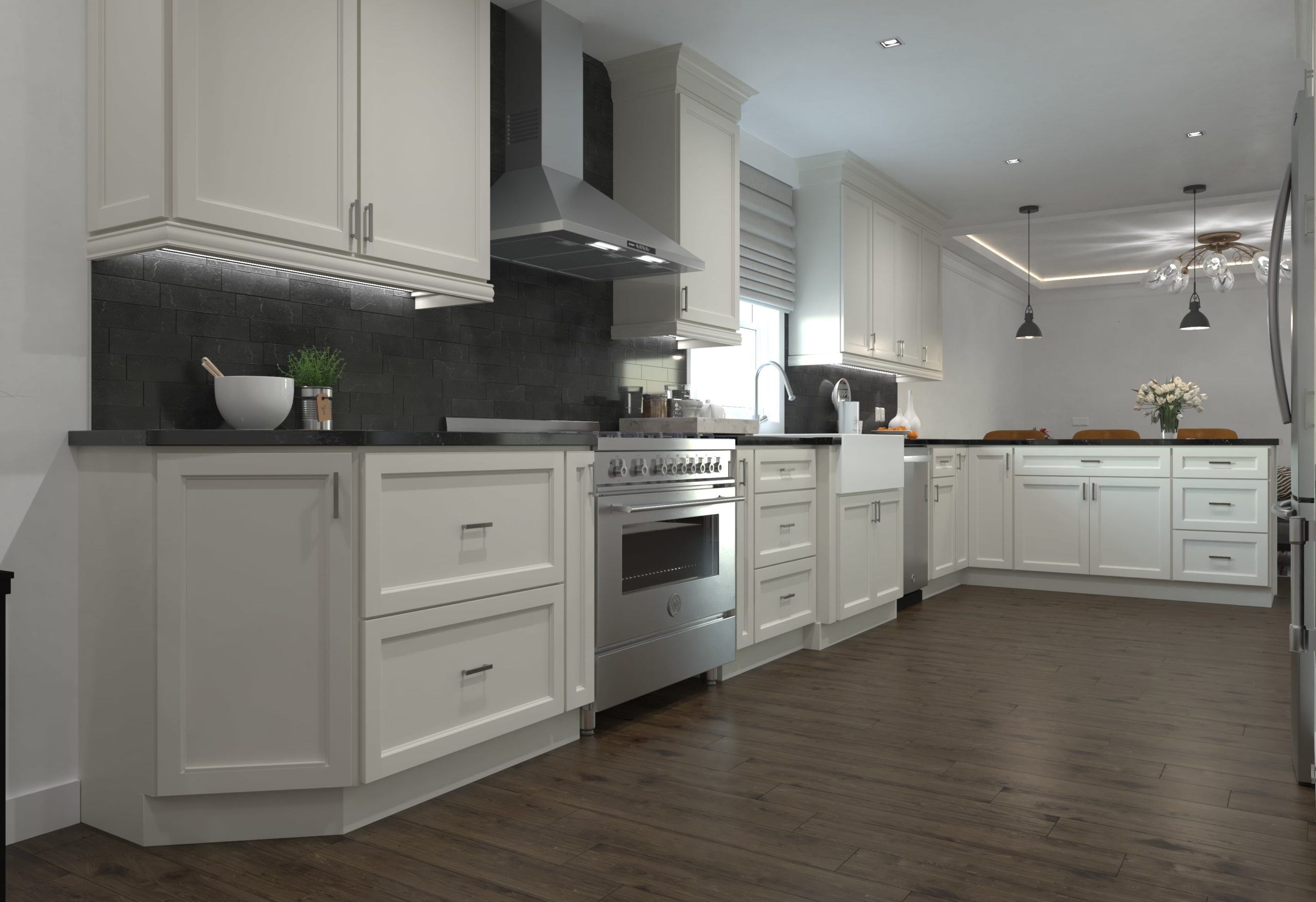 Qualities of high-end kitchen cabinets
Quality kitchen cabinets are identified by their stunning designs, durability, ease of access, and highly functional storage space. Essentially, products such as these are expected to last for decades. However, many homeowners end up having to pay extra money for repairs in a much shorter time than expected.
This includes deteriorating drawers, loose hinges, crooked doors, scratched and dented surfaces, and warped boxes within two years. Such problems occur due to low-quality materials and construction methods. While low-grade and poorly constructed cabinets usually result in aesthetic and functional problems for their owners, they also demand constant maintenance and create unexpected expenses.
Check out How to find gorgeous yet affordable kitchen cabinets in Ohio and create the kitchen of your dreams.
To get the best value for your money and avoid issues down the road, keep an eye out for the following characteristics.
1. Semi-custom drawer box
Most people find that the styles and sizes offered by stock cabinet manufacturers are somewhat limited and on the other hand custom cabinets can be quite expensive. In a situation like this, the clear solution would be modifiable semi-custom cabinets.
Semi-custom cabinets come in different sizes and styles and allow a high degree of modification, all at an affordable price.
2. Industry certification and warranty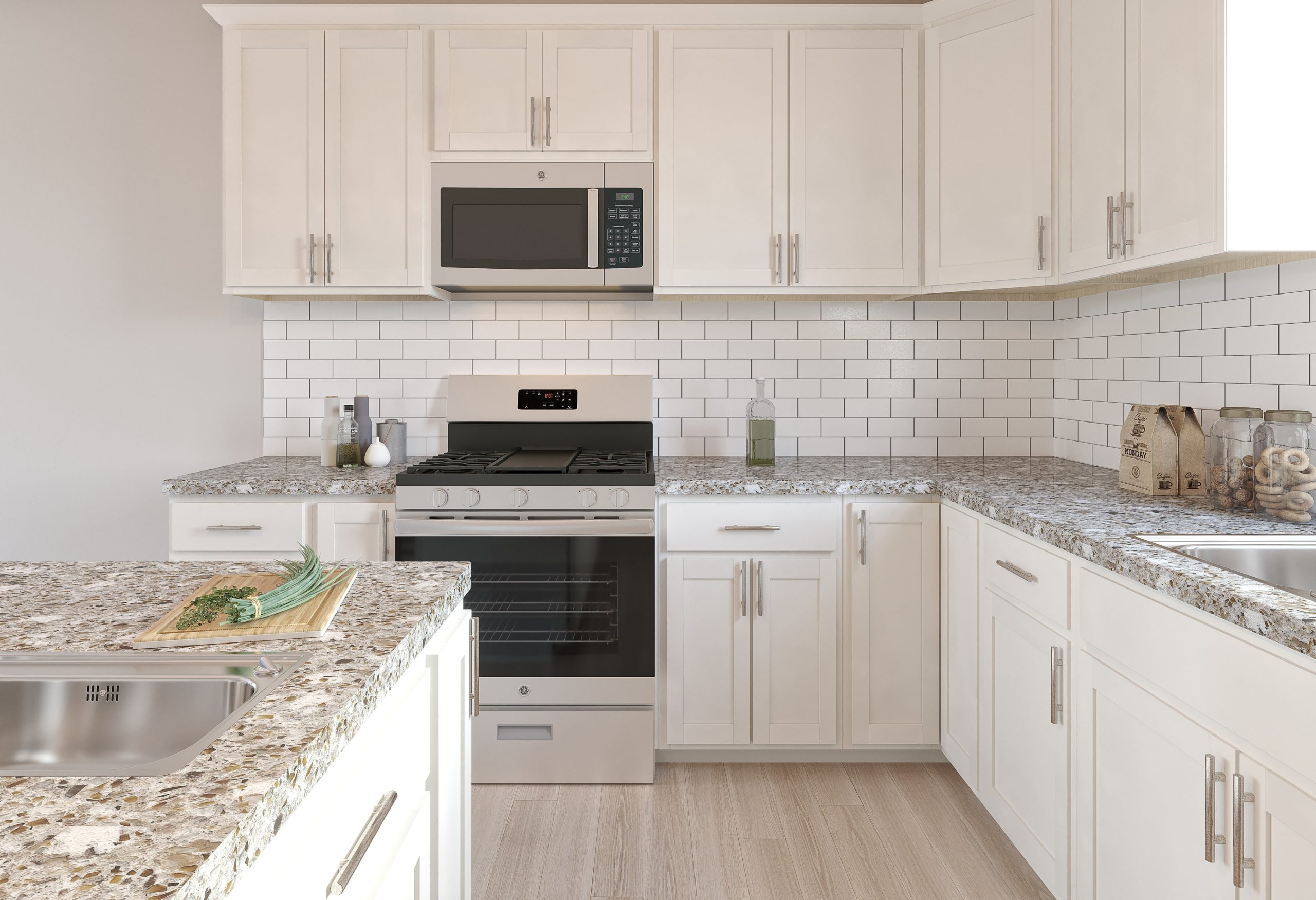 Although the warranty on a cabinet box might not offer conclusive proof concerning the quality of the cabinet, it does offer some insight as to the level of confidence the cabinet manufacturers have about their products. It is also one of the major features of high-quality products.
If a manufacturer issues a long-period warranty on their cabinets, it simply shows how much faith they have in the quality of their cabinets.
On the other hand, If there's no warranty or any form of assurance to speak of, then you at least have an idea of what to expect. Low-quality kitchen cabinets begin to lose integrity and break down within 3 to 5 years of use, during which period their warranty will most likely be void.
Since kitchen cabinets are an essential part of every kitchen and one of the most expensive items, having a quality cabinet box with an extensive or lifetime warranty period can be quite reassuring.
To make it more rewarding for you, you can get high-quality kitchen cabinets at wholesale rates from Choice Cabinet. Take a look at the Benefits Of Buying Wholesale Kitchen Cabinets From Choice Cabinet!
3. Hardwood dovetail drawer boxes
If your drawer fronts are bowing, bending or perhaps the front faces are starting to fall off, this is an indication that you should consider buying a higher quality drawer box. When shopping for cabinets, the joints, drawer boxes, and cabinet doors are three of the first things to look out for as they are the first to fall apart as far as low-end cabinetry is concerned.
Low-quality wall cabinets are usually secured with notched butt joints and staples, in other words, they lack the strength of the dovetail joint. Solid hardwood drawers and heavy plywood bottoms are two of the best options you can get due to the beauty of their design and their long-lasting durability.
Quality cabinet boxes have 5 to 8-inch thick sides that meet at the dovetail joints, which is basically the strength of the cabinet.
4. Factory construction methods
Pre-assembled cabinets are built and fully assembled at the factory before being shipped out to their destination for installation. Whereas, ready-to-assemble RTA cabinets ship to their point of installation in packaged parts before being assembled by the homeowner or a contractor of their choosing.
Pre-assembled full box cabinets are often strong and durable due to the industrial coupling adhesives and devices utilized in the assembly process such as hot and cold glue and power fasteners.
While they aren't all that different from RTA cabinets in terms of durability or available design options, their construction methods vary greatly. However, RTA cabinets are a little less expensive since they are sold unassembled. Quickly take a look at some of the top tips for buying ready-to-assemble kitchen cabinets.
5. Soft-close cabinet drawers and soft-close steel hinges
Same as drawer glides, cabinet hinges are a crucial component of kitchen cabinetry. There's absolutely no other way to open or close the cabinet's doors without them. Choosing a cabinet with inferior hinges can pose a serious inconvenience later on as they will eventually become loose or stiff – resulting in uneven doors that won't close properly.
You can spot a quality cabinet by its soft-close hinges. Signature cabinets feature Blum easy to open and close hinges, so If you notice a soft close steel mechanism located in the nickel-plated hinge, this is a telltale sign of its superb quality.
6. Full height back panels
High-quality cabinets are usually made with plywood back constructions to keep them secure after installation. Some of the most stable cabinet constructions are fitted with at least 3/8-inches plywood panels, for support.
The plywood side panels are a crucial part of the construction because they allow the upper and base cabinets to be fitted directly and accurately to the wall. The strength of the plywood is focused on all the four sides of the cabinet, therefore, hanging rails won't be necessary.
If you ever need to cut through the back to hold plumbing or wiring, there's no need to worry since the plywood panel doesn't need any additional reinforcements to keep the cabinet box square or retain its integrity.
7. Plywood construction
Most cabinets are either built with particleboard or plywood. However, a strong plywood cabinet drawer remains inside and is most likely to remain in perfect shape throughout delivery and installation.
The natural composition and stability of plywood allow these cabinets to resist damage from moisture and handle the weight of large and heavy kitchen items and countertops.
Like wood veneers, cabinets made with particleboard are typically less expensive than plywood cabinets, however, they're extremely difficult to repair and are vulnerable to scratches and damage from liquid substances.
Before you go ahead to choose plywood for kitchen cabinets, take a look at this guide that shows you important points to note when choosing the best plywood for cabinets. This will save you from wasting your money on low-quality plywood cabinets.
8. Soft close drawer glides and cabinet doors
Quality soft-close drawer glides are imperative for easy and silent movement of cabinet drawers. The more stuff you put into your drawers, the more necessary it is to have heavy-duty glides. Low-quality glides might cause friction when opening and closing cabinet drawers, aside from this, they can also lead to sagging after only a short period.
When shopping for cabinets, look for those with steel soft close anti-damping drawer glides. Cabinets like these will give you full access to your entire drawer. Steel drawer glide systems and dovetail joints allow free and noiseless movement and take much longer before they begin to wear.
9. Solid hardwood frame
Quality cabinets usually have solid hardwood frames fixed to the front of their cabinet boxes. They also have drawer glides and door hinges attached to their frames. They are the exact opposite of a frameless cabinet. Rather than having the cabinet door hinges and drawer glides in front of their boxes, they're attached to the cabinet sides instead.
Both methods of construction are not only different in appearance, but they also vary in terms of stability and strength. Although frameless cabinets are more expensive to install, they aren't as solid as quality cabinet frames, especially those with a strong plywood drawer bottom.
Furthermore, due to the level of stability of their construction, face-framed cabinets remain square and intact during the shipping and installation stages.
10. Toe-kick space
A toe-kick is the small gap between the base cabinet and the floor. This space is necessary for free movement and also allows you to make use of the counters comfortably.
A quality cabinet toe-kick space must be secured with nails or dado joints and it must also be fully enclosed. For strength and stability, it should be installed all through the entire length of the cabinet sides.
FAQs
What defines a high-end kitchen cabinet?
The standard for top-tier kitchen cabinets is a combination of unique styling, quality materials, and proper finishing. If your prospective cabinets check each of these boxes then you can rest assured of their quality.
What is the most durable kitchen cabinet material?
Hardwood drawer boxes are the most durable kitchen cabinets. Unlike stapled particleboard drawer boxes, their picture frame construction comes with an integrated furniture board braces and a stained wood veneer interior. Special varieties of hardwood like Maple and hickory are known for their high scratch and dent resistance.
However, solid wood cabinets such as these tend to cost a lot more than softwood cabinets due to their quality and durability.
Are high-end cabinets worth the cost?
Expensive high-quality kitchen cabinets are made with premium materials and finishes, which not only makes them look better but last longer than low-end cabinetry.
Are standard units better than bespoke kitchen cabinets?
Most kitchen item manufacturing companies offer standard units of various sizes because they are much easier to install and fit seamlessly with appliances. As is to be expected, you'll have to pay a premium for this cabinet option. However, it will afford you a lot of flexibility and freedom in your design
Are medium-density fiberboard cabinets superior to wood veneer and chipboard cabinets?
Medium-density fiberboard cabinets have always been considered the better option, thus they are slightly more expensive. They are considered superior to the chipboard and stapled particleboard drawer box cabinets because they are more durable, smoother, and more moisture-resistant when cut.
MDF cabinets are knot and sap-free because they are manufactured from wood fibers and felted wood pieces bonded under extremely high pressure. In addition to this, their smooth surfaces make them the suitable choice for any variety of finish.
Take a look at this article on How To Differentiate Plywood, MDF, And Melamine Cabinets.
Conclusion
Choosing the right cabinets is a critical aspect of any kitchen renovation project. As such, you must set aside sufficient time and resources for this endeavor as it will save you from having to replace your cabinets for a very long time.
Want to sell Choice Cabinet? Do you want to get the best deals on cabinets and become one of our highly profitable and trusted cabinet dealers? Take a few seconds to fill out this form and we will get back to you in minutes.