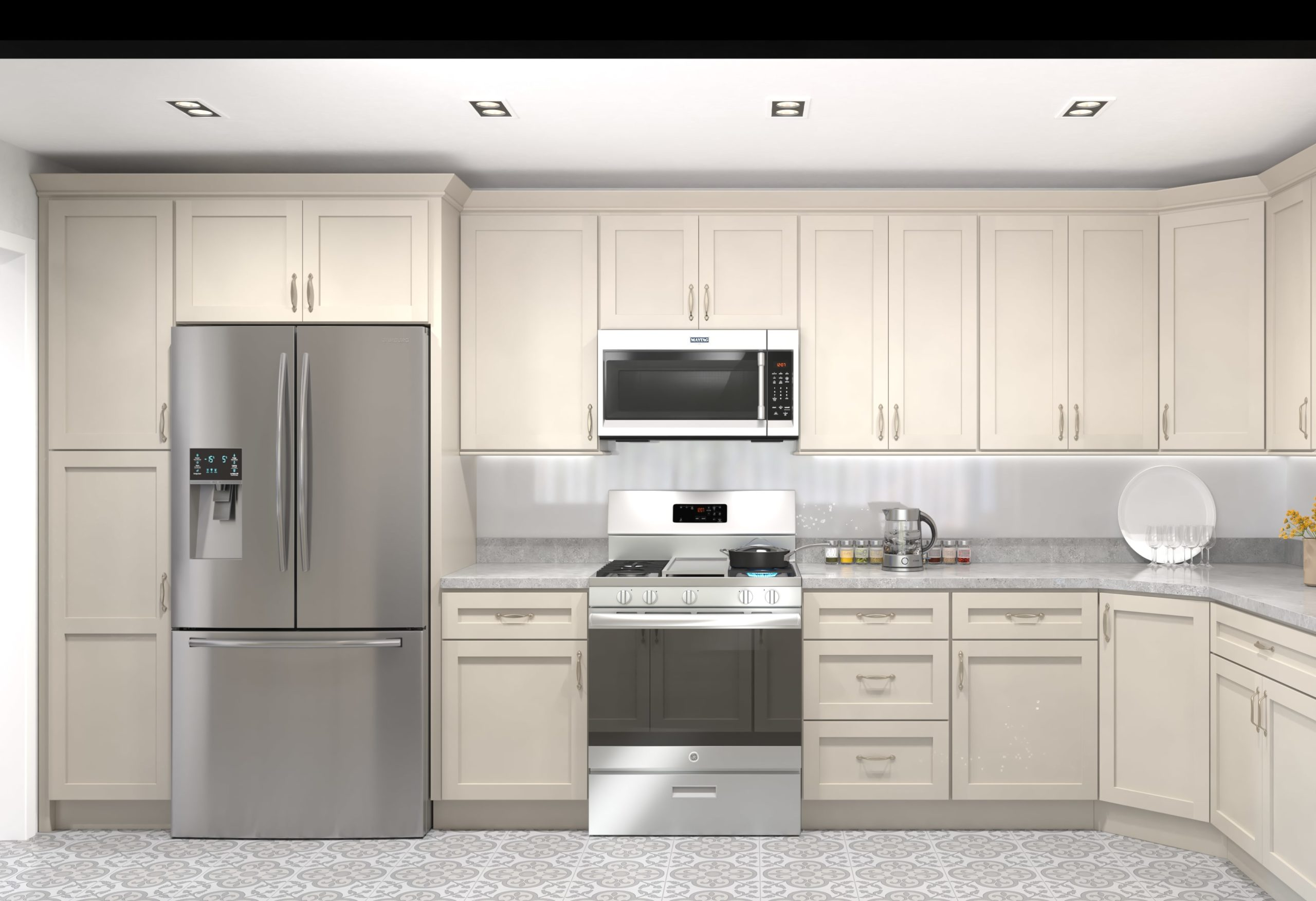 If there is one important part of the house we all visit at least a couple of times every day, it's the kitchen. In fact, in most cases, the kitchen is the engine room for life support. Because apart from making our meals and doing the dishes, the kitchen is also a place to store all sorts of groceries and utensils.
However, most of these functionalities are virtually impossible without installing quality kitchen cabinets! That's why when it comes to a kitchen remodel project, the emphasis is always going to be on the word "QUALITY." And the most vital question to ask at this point is, "where will I find these quality cabinets?"
Go for reputation
To select the best kitchen cabinet or cabinet styles that would match your custom demands, you have to ensure your cabinet supplier is equal to the task! After all, only a reliable supplier or manufacturer can offer you a cabinet construction with the most "important" features to help you achieve that level of organization and storage space you desire — at a budget price!
Unfortunately, the market, nowadays, is saturated with most suppliers failing to live up to their promises. Hence, even when you have the resources to change your old cabinets, identifying a trusted manufacturer has become increasingly difficult!
The good news, however, is that this article will not only be exploring the much-needed kitchen cabinet buying guide but will also find out how to select the best manufacturer/supplier for your custom cabinetry needs.
See also: How To Differentiate Plywood, MDF, And Melamine Cabinets
How To Choose The Right Cabinet Manufacturer/Supplier
Choosing the right kitchen or bathroom cabinets supplier is extremely important, whether you want to remodel your kitchen or you intend to go for a total renovation.
To achieve your dream kitchen, here are some key steps and considerations when selecting a supplier:
1. What Are Your Kitchen Cabinets Needs?
Before you even carry out any research on what supplier to stick with, you should have a clear picture of what you NEED to achieve in your kitchen in terms of materials, structure, style, and design.
Materials
What cabinet material do you prefer? Are you a fan of solid wood or engineered wood product? Do you love plywood panel materials or would you rather go for wood veneer or Medium Density Fiberboard?
Some materials are definitely stronger than others while some boast better aesthetic features. For instance, solid wood is hard enough to stand the test of time unlike engineered products like MDF that are made of wood grain or particleboard made of wood fibers. However, MDF and particle board are more budget-friendly than solid wood and can last long enough with proper maintenance.
Plywood panels are fairly tough, but not as tough as solid wood, but [I suggest "and" instead of "but" here] they possess some aesthetically pleasing qualities that are hard to ignore.
Plywood strikes a good balance between quality and aesthetics.
Structure And Construction Methods
What structure of cabinet do you intend to install in your kitchen? What construction quality would you go for? Before contacting any cabinet maker, you have to first determine if your kitchen requires framed cabinets or frameless construction.
A framed cabinet features a cabinet box and has an overlay cabinets structure attached to the anterior part of the cabinet boxes to ensure the cabinet doors and drawers are well attached. While frameless cabinet has no overlaying structure. In other words, the frameless-styled cabinets skip the face frame and the doors and drawers are directly affixed to the cabinet box.
One advantage of frameless cabinets is that they fit well into modern kitchens and interior access is quite easier. However, it's not the most rigid option since it has no face frame.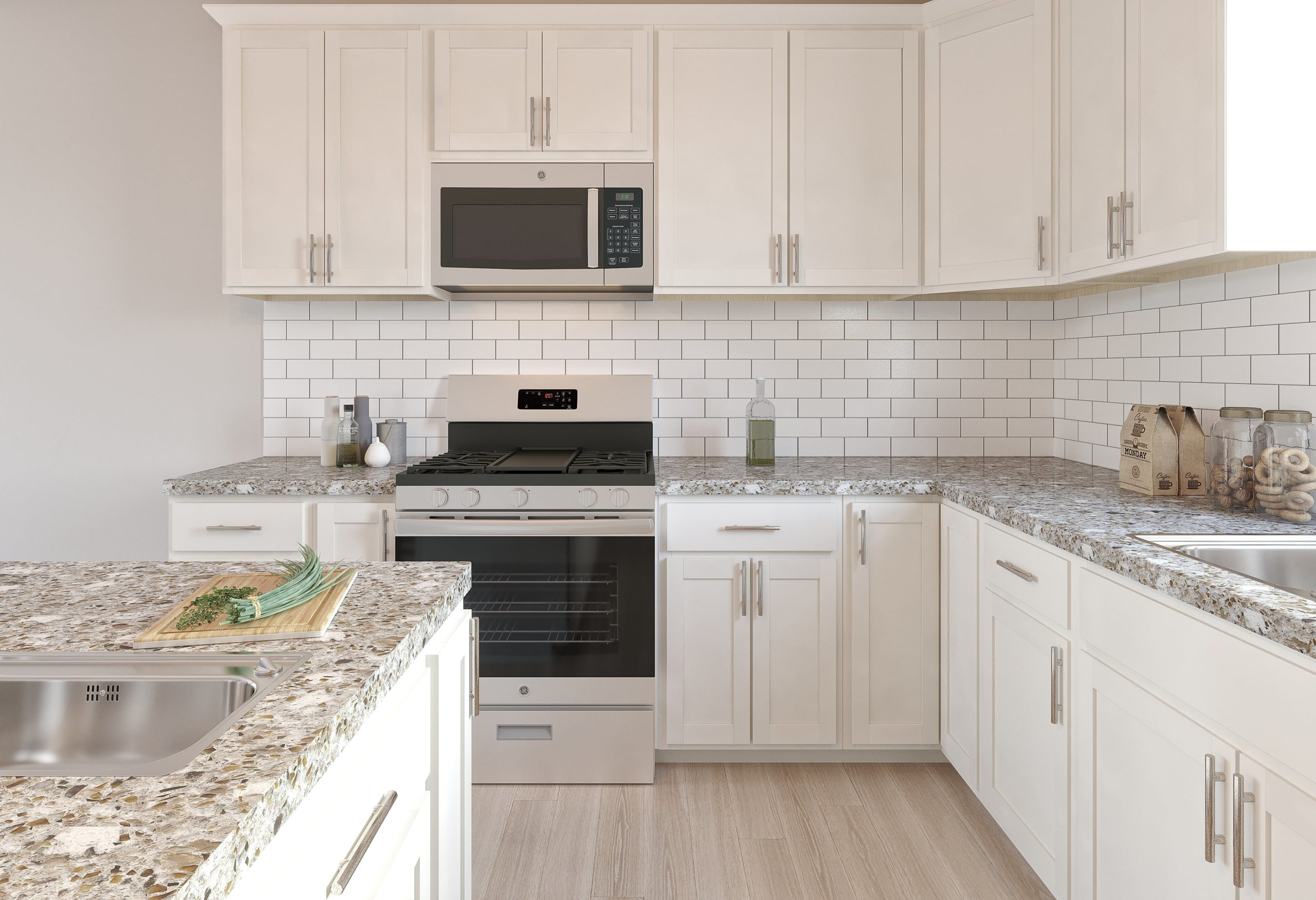 Styles
Another factor of consideration is the cabinet style. Of course, this is very important given that the style of your cabinet installation goes a long way to determine the general outlook of your kitchen!
Cabinet makers understand that some people prefer contemporary styles when it comes to cabinetry, while others simply like traditional cabinets.
However, transitional cabinet styles are becoming a thing in recent times as most homeowners now prefer kitchen cabinets with a touch of both traditional and modern features. That's why the average Kitchen [lowercase kitchen] designer mostly recommends cabinets that have a streamlined profile.
There are hundreds of cabinet styles available on the market — whether traditional, modern, or transitional. But the best way to streamline your options and arrive at the right quality is by assessing different cabinet door styles.
You need to be aware of the architectural design of your kitchen to be sure that your preferred cabinet door style would fit perfectly. Of course, taking note of these factors makes it easier when you eventually decide to choose a cabinet supplier.
Here are different door styles to consider:
Arched cathedral: [capitalize cathedral before this] The Arched Cathedral style features a door panel that has the shape of an "arched" window. This shape can always be raised or recessed within the door frame. We mostly come across this style when dealing with upper wall cabinets.
Flat Panel Doors: just as the name suggests, the door features a single flat panel that is typically surrounded by molding. You mostly find this style in transitional kitchens.
Raised Panel Doors: The raised panel style is found mostly in traditional kitchen cabinets. Here, the door's center panel is slightly elevated by a contoured groove surrounding the molding.
Beaded: Here, the inner panel comes with stripes that are created by a single or double groove. In woodworking, these are commonly referred to as "beads." Beaded panels can go with most styles.
Check out our wide array of kitchen cabinet types, styles, structure, and more from our household-friendly inspiration gallery.
Cabinet Types
Another thing you need to consider is before choosing a supplier is the actual type of cabinet you may prefer.
Cabinets can come in various forms depending on the classification or category you seek. For instance, they may come in the form of custom cabinets, semi-custom cabinets, or stock cabinets, otherwise known as Ready-To-Assemble (RTA) Cabinets.
In terms of colors and finishings, kitchen cabinets may also be categorized into painted cabinets, stained cabinets, thermofoil cabinets, and unfinished cabinets.
You also have the base cabinets that sit on the floor and support the countertops; the wall cabinets that typically hang on the wall; the pantry cabinets that rest on the floor with a massive vertical storage area, two doors, and a few adjustable shelves, and the corner cabinets to maximize space and make your cabinets easier to use.
Want to find out the different types of cabinets you can choose from? Check out this extensive list of all the best types of cabinets that can help you beautify your home and also improve functionality.
Semi-Custom Cabinets
Semi-custom cabinets offer you greater flexibility and a wider variety of door designs
Custom Cabinet
These sets of cabinets are designed to fit your custom kitchen architectural structure and design. A dedicated cabinet maker would ensure your Custom [lowercase custom] cabinet sizes are particularly compatible with your kitchen. Remember, there is always going to be an emphasis on the cabinet size as far as customization is concerned.
Another interesting thing about custom-built cabinets is that they bring out the glamor of custom kitchens since, for instance, the steel color of the cabinet hardware — such as door and drawer knobs — combines perfectly with the stainless steel appliances and utensils im [in] your kitchen.
Stock Cabinets
Stock cabinets are ideal if you are on a low budget and not looking for much customization since they are made ready to assemble. Of course, such mass-produced cabinets come in multiple designs and sizes to fit most kitchen designs.
2. Ask For Referrals
After you've ascertained what type, style, and construction of cabinet you need for your kitchen, the next step to take is to ask for referrals to find out which cabinet maker you can trust to deliver exactly what you need.
You can start by asking your friends and family for recommendations on some top-notch professionals that handled their own kitchen cabinet project — that is if you love what you see in their kitchens.
3. Check Out Their Credentials
After you've received a sizable number of referrals, the next line of action is to commence with research and background checks to ascertain the credibility of the company. Ensure that they have all the necessary licenses, certifications, and other credentials.
Also, make sure they belong to key professional associations like the National Kitchen and Bath Association, the National Association of Homebuilders, or the National Association of the Remodeling Industry.
4. Ask For References
The next step to take after you've done the necessary research is to ask for referrals. This is the stage where you'd contact the company via email or a telephone call and ask them for a few samples of some projects they've completed to see if the projects exemplify what you want yours to look like.
You can ask them questions like how they carried out the referred projects: was it a time-based or budget-based project? Most importantly, you have to find out at this stage if the company only supplies either custom-made cabinets, stock/RTA cabinets, or if they supply all.
5. Finally: Schedule A Meeting
Last but not least is to meet with the company. It's highly recommended to meet the supplier face-to-face in their regional office where you would be opportune to visit their showroom and also hold key discussions to finalize the kitchen cabinets project agreement.
After choosing the right cabinet supplier that works best for you, your journey doesn't quite end there. Now, you have to understand how to choose the best cabinets that NOT only define your taste and style but can also stand the test of time.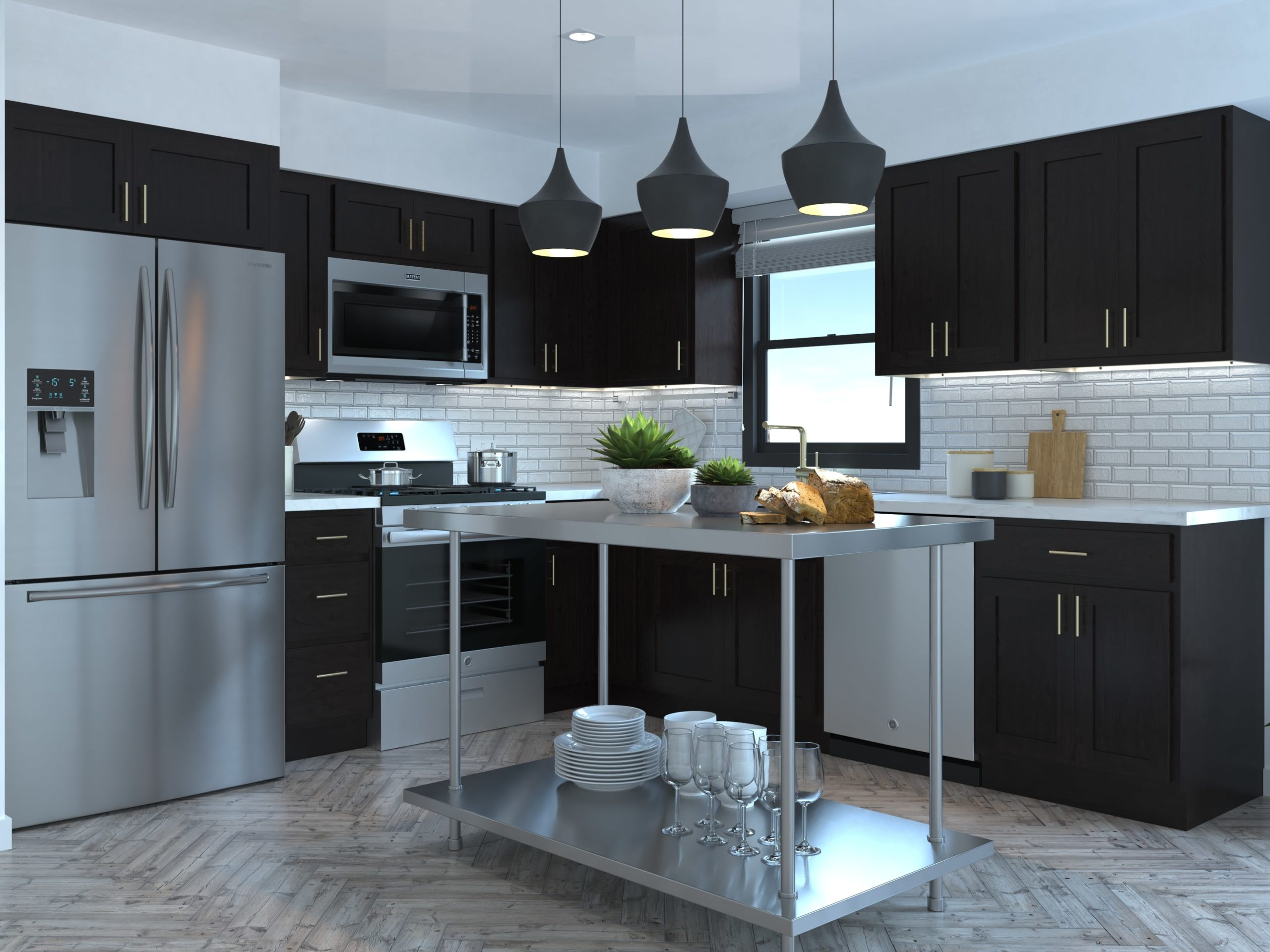 Want to buy or sell Choice Cabinet? Do you want to become one of our trusted dealers? Send us a message today and let us help our large customer base find you.