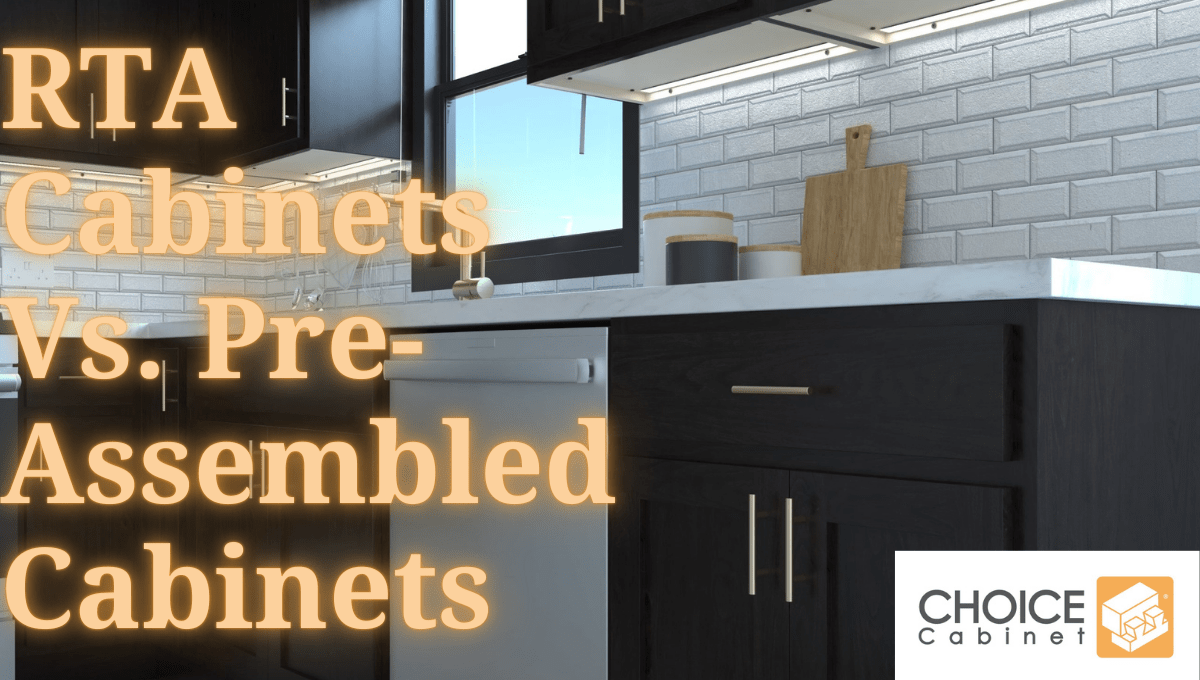 It's an exciting moment when selecting new kitchen cabinets. Of course, the cabinets' design, color, and finish are all customizable. But do you know you can choose between ready-to-assemble cabinets vs. pre-assembled cabinets? Our in-depth article will walk you through the differences between RTA cabinets and pre-assembled cabinets.
Ready to assemble cabinets come unpacked. All its parts are cut and labeled into sizes for easy assembly. It's popular because of its quality, ease of use, and affordability. In contrast, pre-assembled cabinets are the opposite of RTA. These cabinets are readily available for installation.
What Does RTA Cabinet Mean?
RTA cabinets are also known as ready-to-assemble cabinets. They are an affordable option for homeowners who want to customize their kitchens or bathrooms with new cabinets. These kitchen cabinets come in enormous flat boxes. The box contains everything you'll need to construct them. Some of these are simple locking cams or screws. However, it doesn't include a screwdriver, additional hi-temp adhesives, or furniture staples.
When installing ready-to-assemble cabinets, you'll need to put in some effort. These cabinets come unassembled and plain when delivered. But assembling them is easy. Though you might be a little anxious while trying to install them yourself.
If you plan on shopping online, many suppliers provide tutorial videos on their websites to assist you. Also, some cabinets come with a user's manual. You can buy RTA cabinets from a middle man or retail company with no direct ties to the manufacturer or factory. You can also find them in big box stores.
Advantages Of RTA Cabinets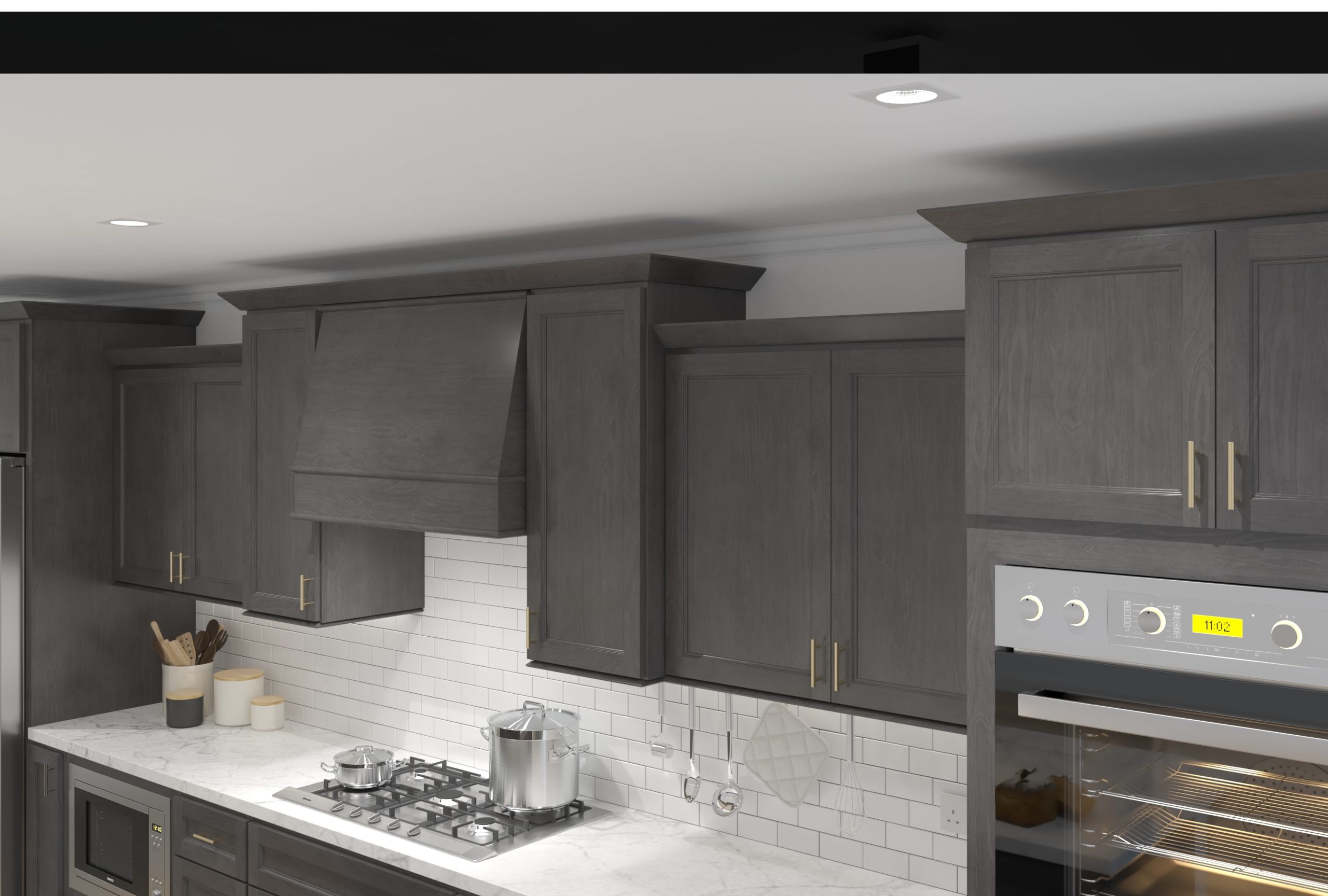 Still unsure about choosing RTA cabinets for your kitchen remodel? Here are the advantages and disadvantages of this cabinet style.
1. Affordability
Cost reduction is the most significant benefit of these kitchen or bathroom cabinets. Custom cabinets are great but can be pricey. They are often made specifically with directions you provide. While this results in a stunning final product, it also causes increased costs.
Hence, custom cabinets cost $500-$1200 per linear foot. RTA cabinets can range from $175 to $400 per linear foot. This amount is roughly one-third the price of handmade cabinets. So, they are highly affordable because the installation cost is not included in the final price. You can literally install them yourself.
Also, you can purchase the hardware components in small pieces to save money. And you can even price suppliers for cabinet boxes, drawers, etc.
2. Easy To Assemble
One more benefit of RTA cabinets is you can assemble them quickly and by yourself even if you are not a DIYer. RTA cabinets include pre-drilled openings, hinges, and screws fixed to the door's edges. So, all you need to fix them is just a screwdriver and perhaps a rubber mallet.
3. Higher Quality
You can choose RTA over assembled cabinets regardless of the wood and finishing quality. And because prices are too affordable, one can buy higher-quality materials. You can get what you couldn't afford in a pre-assembled form in the RTA form.
4. Customized Features
Because you can buy RTA cabinets in small pieces, you have a bit more flexibility. You may choose whatever elements to include in your cabinets, such as shelves or hardware.
5. Expedited Shipping
RTA cabinet parts are ready-made. Flat-packed RTA cabinets can help save shipment times. Furthermore, the shipping costs for RTA cabinets are always low. This is because they are flat packed and have enough space.
You can find out more details on the Pros and Cons of Ready to Assemble Cabinets to help you make a more informed decision when choosing new kitchen cabinets.
Disadvantages Of RTA Cabinets
1. Complexity Locating Replacement Parts
Besides no guarantees, it is sometimes difficult to locate a replacement part from the supplier. The reason is that the cabinets are frequently mass-produced overseas. So, small pieces and parts might be easily misplaced. And it can occur even while transporting it to your location.
2. More Time Commitment
Before installing RTA kitchen cabinets, devote some time to reading the manual and watching tutorials. Some manufacturers claim that assembling cabinets takes only 15 minutes. Only an expert can complete the task within the stated time duration.
Also, it's time-consuming to locate each cabinet's parts, such as hinges and pulls. You won't find it daunting if you've previously constructed RTA cabinets. But, if you're new to this, anticipate the installation to take more than an hour.
Whichever cabinet style you choose, you must consider the Characteristics Of High-Quality Kitchen Cabinets to help you choose the right ones for you.
What Does Pre-Assembled Cabinets Mean?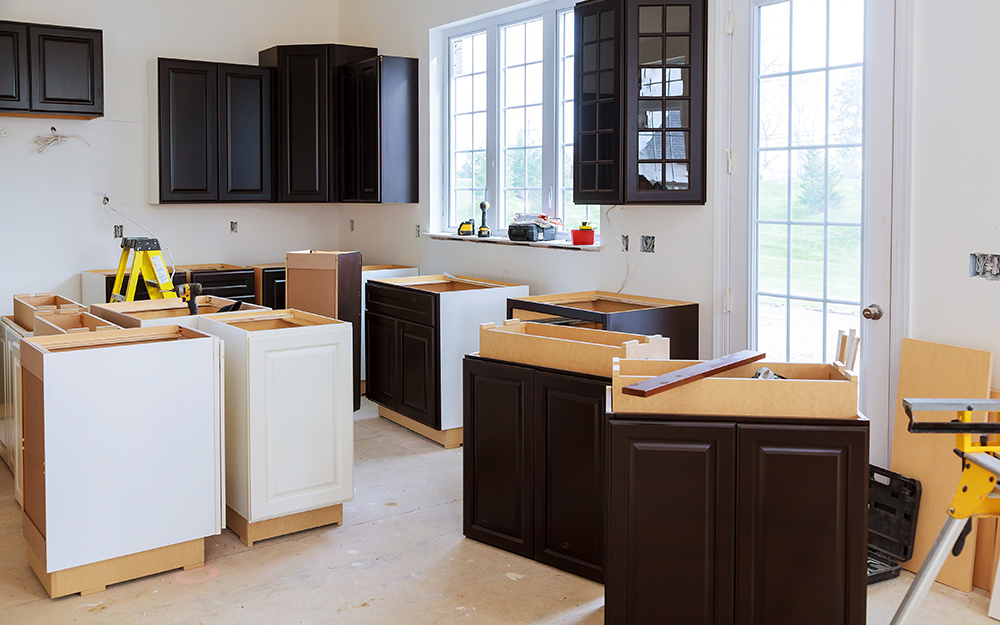 The opposite of RTA is pre-assembled cabinets. You receive them ready and functional. Thus, you do not need to work on this cabinet type. This is because the cabinet boxes, drawers, hardware components, and other custom features arrive pre-assembled.
The major benefit of this type is that they arrive fully constructed. They are considerably easier to mount because the manufacturer uses the right tools to construct them. Fully assembled cabinets are made entirely of wood and include full-depth dovetail drawers.
In addition, they have more accessory options available. These include trash pull-outs, Lazy Susan, etc. But, all the benefits of completed cabinets come at a cost, in time and money. Since they spend additional time during construction at the factory, assembled cabinets are costlier than ready-to-assemble cabinets.
Just like the RTA cabinetry, pre-assembled cabinets have advantages and disadvantages. Some of these are below.
You would love to see: How To Choose The Best Material For Kitchen Cabinets
Advantages of Pre-Assembled Kitchen Cabinets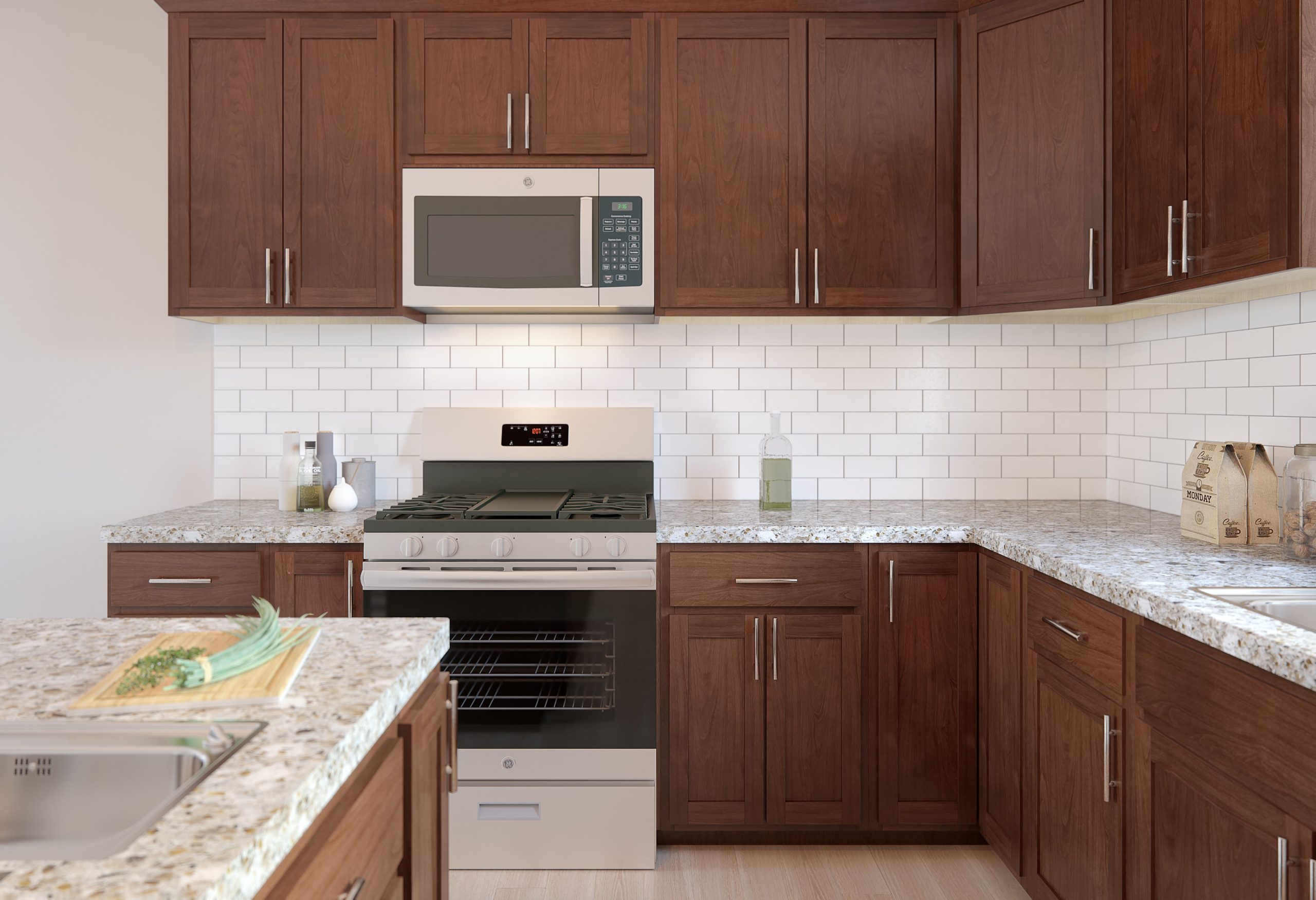 Below are reasons ‌you should buy pre-assembled cabinets:
1. Compact
Pre-assembled cabinets arrive in their finished shape, just as they looked on the dealer's lot. And all you have to do is install them. The placement should go smoothly if you adequately measured and prepped the floor and wall with the right materials. In addition, there's a low risk of unintended damage when installing it. This is because you cannot assemble a fully assembled cabinet.
2. Quality
Pre-assembled kitchen cabinets have more quality than ready-to-assemble (RTA) kitchen cabinets. The reason is that the manufacturer always completes the labor at the factories. Hence, they evaluate, verify and ensure the cabinet products before placing them for sale. The Kitchen Cabinet Manufacturers Association approves most fully assembled cabinets in a factory before the company sells them. Not only that, they come with a guarantee to safeguard you against poor quality.
3. Customized Features
Unlike a ready-to-assemble cabinet, a pre-assembled cabinet has more internal cabinet accessories. Some of which are lazy Susans, trash pull-outs, and sophisticated pre-installed molding. You might also attach dovetail drawers for durability. In addition, it doesn't have limited size options.
Disadvantages of Pre-Assembled Cabinets
1. Pricey
A significant disadvantage of a fully assembled cabinet is its cost. Knowing that a ready-to-assemble (RTA) cabinet is cheap because it is not assembled on site. Pre-assembled cabinets are expensive since manufacturers on the job site cover the expense of assembly. This implies that the manufacturer ensures kitchen cabinets are well packed before moving them to the showroom.
In addition, you can't package pre-assembled cabinets in flat boxes since it takes up more space. This makes the shipping costs more pricey to export around the world.
2. Shipping Time
Most people order customized pre-assembled cabinets. And this can significantly increase shipment time. If you need a cabinet urgently, an RTA cabinet is an excellent option because it can be shipped quickly.
See also: What is the average cost of a kitchen remodel? – How to save and where to spend
FAQs
Must I Buy The Fully Assembled Cabinets Or Ready To Assemble?
If you are a DIYer who is skilled at putting things up, the RTA is a great choice. This is because it will save you cost. Though, if you're uncomfortable with the DIY idea, go for the assembled alternative. This will save you time.
What's The Time Duration For Installing Ready-to-assemble Cabinets?
Each cabinetry may take forty – five minutes to install if you're a rookie handyman. You could get a little faster as you continue through the cabinet assembly line.
Do RTA Cabinets Have Good Quality?
RTA cabinets have great qualities. They comprise solid wood and lasting components, including suitable building methods. When you assemble them appropriately, these kitchen cabinets should last 20-30 years.
Conclusion
Now that you're well-versed in the differences between ready-to-assemble and pre-assembled cabinets, you now understand the benefits and drawbacks of both types of cabinets, you can choose which one works best for you. Both options are great for different reasons and whichever one you choose will serve the purpose and more. So, when deciding on your cabinet style, consider your budget and time for installation. Ultimately, since pre-assembled cabinets will save time, the other will save money.
Do you desire the latest cabinets and cabinet fittings available? Do you want a plethora of selections to compare and contrast before deciding on a set? Look no further, we have everything you require. Contact our certified cabinet designers today and browse our extensive collection of RTA cabinets!