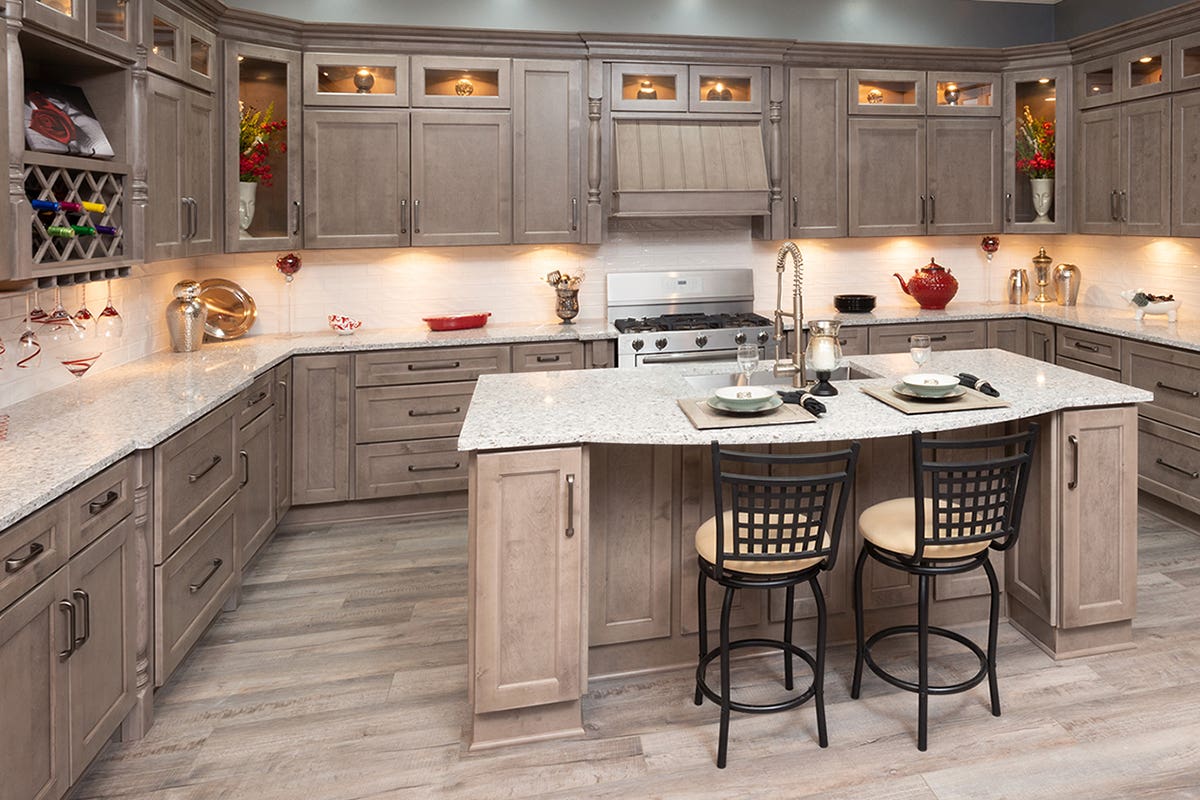 For the past decade, ready-to-assemble RTA cabinets have continued to gain popularity among homeowners all over the world, especially DIYers hoping to stretch their budgets.
While RTA cabinets were once considered an alternative to pre-assembled cabinets, they have somehow managed to rival many custom models in terms of the benefits they offer. Due to the discounted shipping and labor costs that come with ready-to-assemble cabinets, homeowners can now get new distinctive designs made from high-quality materials at budget-friendly prices.
What are Ready-to-Assemble Cabinets?
RTA cabinets are basically yet to be assembled parts of a cabinet packed in flat boxes that are meant to be shipped to their designated locations before they are put together and installed.
In regards to the installation process, the complexity of the assembly usually boils down to the design of the products. Although, in most cases, the suppliers attach detailed instructions and a label to each of the pieces to simplify the assembly process.
RTA cabinets are a dime a dozen at every big box store and are also available online. However, like most items, the number of options you get online is simply unparalleled.
Read on to discover the pros and cons of choosing RTA kitchen cabinets.
Pros of RTA cabinets
As one of the most frequently used items in the kitchen, you simply cannot afford to decide on a cabinet based on speculation or the cosmetics of the product.
Here are some of the pros of buying ready to assemble (RTA) cabinets for your kitchen:
1. Easy Installation
The manufacturers of RTA cabinets are well aware that some of their customers are venturing into unknown terrain, which means they often take the initiative to make the coupling process as easy as possible.
In most cases, the packs are delivered with all the necessary tools and hardware for assembling the parts and the holes are already pre-drilled. This means all you need to do is put all of the pieces together by either nailing them together or gluing them in place.
In case you find yourself in a pickle during the assembly stage, you'll find detailed printed instructions on the internet, including video tutorials that should help guide you through the entire process.
We have created a detailed step-by-step guide to help you install your RTA cabinet with reasonable ease.
2. Customization
It's super easy to find RTA cabinet manufacturers that do custom orders, in case you need the cabinets tailored specifically to meet your requirements. RTA cabinets aren't all that different from custom and pre-assembled kitchen cabinets, the only difference is that they are shipped to the job-site unassembled.
Thanks to the low shipping costs of ordering RTA cabinets, it's relatively cheap to buy from manufacturers located outside your local area. This is quite advantageous compared to buying a pre-assembled cabinet, in the sense that it affords you a much broader selection and more internal cabinet accessories.
If for some reason the supplier you choose doesn't offer a particular feature you want, you still have the opportunity of finding add-ons and sample doors somewhere else.
3. Cost-Effective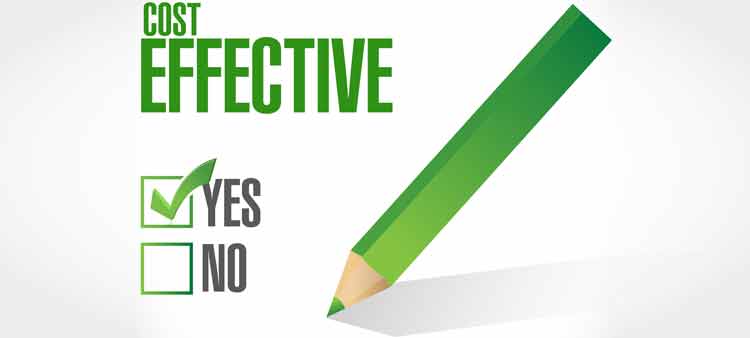 RTA cabinets are considerably less expensive than custom and pre-fabricated cabinets for two simple reasons. The first is that the labor cost for producing these cabinets is relatively low since there's no need to include the "cost of assembly" as you'll be the one to take on this task.
The second reason is their low shipping cost. Why you might ask? It's simple really, RTA cabinets are generally shipped out in a flat pack, which means they don't take up as much space as pre-assembled cabinets. An added advantage of RTA cabinet shipping is that there's no lead time.
This means that once you place an order, you don't have to wait for the cabinets to be assembled since the parts are usually in stock already and can be shipped out almost immediately.
4. Quick shipping
RTA cabinets are a great choice for homeowners who intend to conclude their kitchen remodel as quickly as possible. This is because they get delivered much faster than any other kind of cabinetry.
Since pre-assembled cabinets need to be coupled before being shipped and take up twice the space required to load up most RTA cabinets, it's safe to say RTA cabinets are the more preferable choice. The manufacturers can begin loading your cabinets for shipping right after your order has been completed.
5. High-quality cabinet boxes
With the increase in popularity of RTA cabinets, more and more reputable manufacturers have started including these cabinets in their inventories.
As such, you shouldn't have any trouble finding a wide variety of high-quality options like dovetail drawers and pull-outs made of cherry, pressed wood, or solid oak. You simply have to decide based on what suits you best as long as it fits into your budget.
6. Convenience
This is one of the greatest advantages of buying RTA cabinets. Kitchen renovations are usually accompanied by a lot of things to worry about, but with RTA cabinets you don't have to worry about exceeding your budget or waiting for days on end for your cabinets to arrive at your house.
As a plus, the project is already simplified since most of the work is done in advance and all necessary assembly information and simple locking cams are sent with the package to assist you in doing the work correctly.
7. Time-Saving
The overall time it would take for you to get your hands on your cabinets is much shorter compared to custom cabinets since the manufacturers don't need to jump through hoops to meet specific requirements, which can take weeks to complete.
RTA cabinets are usually in stock and all set for their destination unless, of course, you require some adjustments to be made. All things considered, the time it would take to make the modifications you require won't be as long as ordering a fully customized cabinet.
8. Quality Construction
When it comes to choosing a theme for your kitchen, regardless of what you have in mind, you'll definitely find quality wood construction cabinets that blend in seamlessly with your kitchen design and the rest of your furnishing.
There are lots of grains, stains, colors, and drawer fronts to go with whatever design you have in mind, you can also choose between a wide variety of wood and glass door designs. If a regular-sized cabinet isn't the best choice for your kitchen, you can choose between wall cabinets, tall cabinets, or base cabinets.
Looking to sell high-grade bathroom and kitchen cabinets for Choice Cabinet? Do you want to become one of our highly profitable dealers? Quickly send us a message today and we will have you set up in no time.
Cons of RTA Cabinets
The following are the drawbacks associated with choosing RTA cabinets if you plan on using them for your next remodel.
1. Lengthy Installation Time
The efficiency of RTA cabinets has to do with each individual's experience. For instance, homeowners who have installed RTA cabinets in the past may find it a lot easier and much faster to install them a second time due to the experience they've acquired.
However, it might be a different scenario for people who are new to RTA cabinet installation, since there are several steps involved to get the job done properly. While the installation process should take no longer than 30 minutes for each cabinet, this is only true for expert DIYers or if you plan on hiring a professional for the job.
2. Finding Replacement Hardware Components can be Difficult
The thing about RTA cabinets is that they are mass-produced overseas. As a result, it might be a bit difficult to find parts to replace missing or damaged components of your cabinets. This will hardly be a problem since a local carpenter can quickly fit in the missing piece as with preinstalled cabinets.
3. They May not be as Sturdy as Pre-Assembled Cabinets
Since they have to be put together on-site using rudimentary joints, RTA cabinets may not be as sturdy as pre-assembled cabinets. This is mostly because not everyone has access to the right tools, furniture staples, and additional hi-temp adhesives needed to secure each cabinet part properly.
4. No Direct Ties to the Manufacturing Company
RTA kitchen cabinets are usually sold by retail companies or middlemen, which means you'll have no direct link to the factory itself if you should have any issues with the products which can lead to added expense.
Why are RTA Kitchen Cabinets Affordable?
The major reason for the affordability of RTA cabinets is high government subsidies on the production of these items as well as the fact that they are sold unassembled which is a huge reduction in labor and overhead costs.
You can get the best deals on RTA cabinets by simply reading this blog post on some useful tips for buying ready-to-assemble kitchen cabinets.
Why They Are a Popular Choice Among Retailers and Builders
These cabinets are popular among retailers due to their high-profit margins. While it's true that they cost lesser than those that arrive pre-assembled, the profit margin on RTA cabinets is 20% to 30% higher than competing brands.
Many builders prefer them since they can be purchased directly and are easy to store until they are needed because they come flat-packed.
How To Know If You're Buying Quality Cabinets
The safest route to avoiding cabinet products made with low-quality material like particle board while saving money is by dealing with a reputable retail company. Such companies are in the best position to educate you on the right cabinets that offer the best value for your money and kitchen.
Conclusion
Choosing between fully assembled cabinets and RTA cabinets is mostly dependent on the amount of time you're willing to allocate to the installation as well as your budget.
That said, if you're not keen on spending exorbitant amounts on the same quality of material and don't mind setting aside some time for the project, then we strongly recommend RTA cabinets for your kitchen remodel.
Looking to get the best deals on ready-to-assemble cabinets? Look no further! Choice cabinet has NOT only some of the best RTA cabinets but also some of the most affordable ones for the quality you are searching for. Send us a message today and let us get you hooked up with the best.