Kitchen Remodel Basics: Know Your Countertops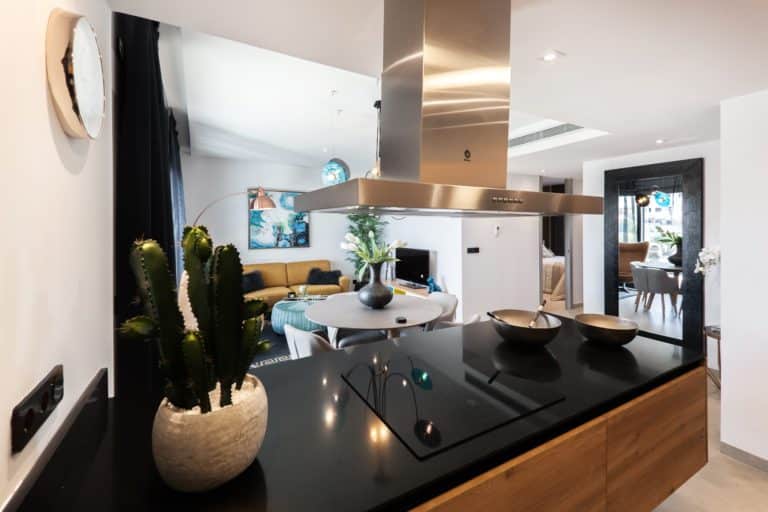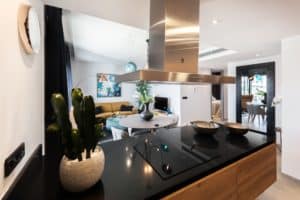 Countertops are the workhorse of the kitchen. It's where all the cooking and meal prep happens. It also doubles as a dining table in some homes. Design-wise, the countertop is one of the first things people see in a kitchen and has a huge influence on the rest of the theme and décor.
Because it plays so many roles in an efficient and beautiful kitchen, choosing the countertop is one of the most crucial parts of a kitchen remodel.
From understanding the different types out there to select the right countertop for your home, follow the tips in this practical guide from Choice Cabinet.
Why Are Countertops Important?
First, the countertop holds kitchen essentials. This includes appliances like microwave ovens, food processors, and mixers. It's also part of the cooking range and is where most of the meal preparations happen.
Countertops also impact the efficiency and safety of the kitchen. A low-maintenance countertop makes clean-up easy. Durable materials help prevent accidents and damage to your kitchen tools. It also acts as a bridge between the kitchen work triangle consisting of the sink, stove, and refrigerator.
As a part of kitchen design, countertops are usually the centerpiece of the space. The cabinets, backsplash, wall paint, and even furniture style usually follow countertop design.
The countertop is such a natural part of all kitchen activity that most people even forget it's there. Without the countertop, however, it's almost impossible to achieve a high-functioning kitchen. This makes it even more important to know how to choose the right countertop, beginning with the different types available in the market.
Types of Countertops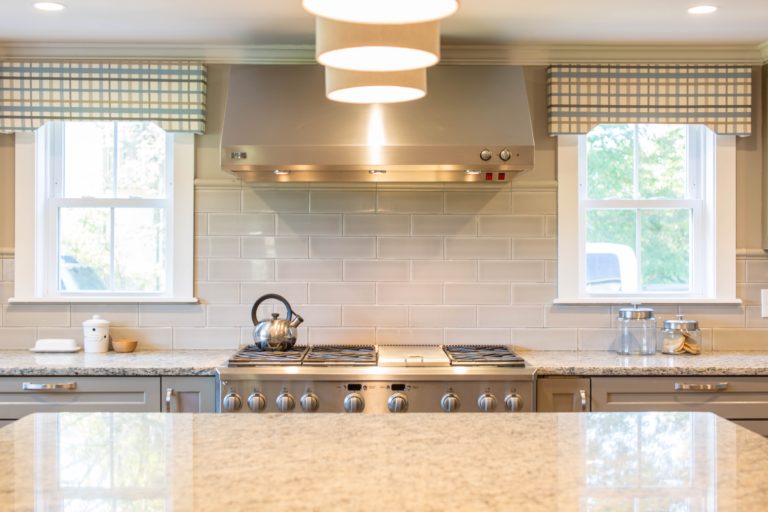 Countertops come in a wide range of materials and prices, which means you can find a great one no matter your budget. The key is knowing the pros and cons of each one to see if it fits your needs. Below are some of the most popular types of countertops:
Quartz
This combination of resin, color, and mineral mimics the natural look of stone yet needs much less maintenance. It's one of the most durable materials out there, and it's able to resist damage from abrasive spots, serrated knives, stains, and hot pots. However, the corners and edges may chip, so consider going for rounded edges.
Granite
Every slab of beautiful, natural material is one of a kind. Be prepared to pay more if you want rare veining and colors. Granite is very tough against cuts, heat, and scratches. Maintenance means periodic resealing, so be sure you're up for this requirement.
Stone
Marble, limestone, and soapstone are fantastic at resisting heat damage. Marble's aesthetic is the peak of sophistication, while limestone gives you the look of natural stone without heavy graining or veining. On the other hand, these three are quite vulnerable to scratches, cuts, and nicks.
Laminate
Laminate is one of the most budget-friendly countertop materials. Thanks to new decorative edges and printing technology, they're now more attractive than ever. It's also easy to install, and highly resistant to heat and stains. Note that cutting directly on laminate will permanently damage it, so always use a cutting board.
Butcher's Block
A butcher's block countertop adds warmth to kitchens, but make sure to pay attention to the finish. For instance, penetrating oils can diminish stain resistance, while varnish improves it. Be mindful of scratches and nicks.
Recycled Glass
Large shards of glass create a whimsical, modern look, while finely-ground glass provides minimalist elegance. Most glass countertops are resistant to heat, scratches, cuts, and stains. However, this depends greatly on the brand you choose, so do your research to avoid cracks after it's installed.
4 Questions to Ask Before Buying New Kitchen Countertops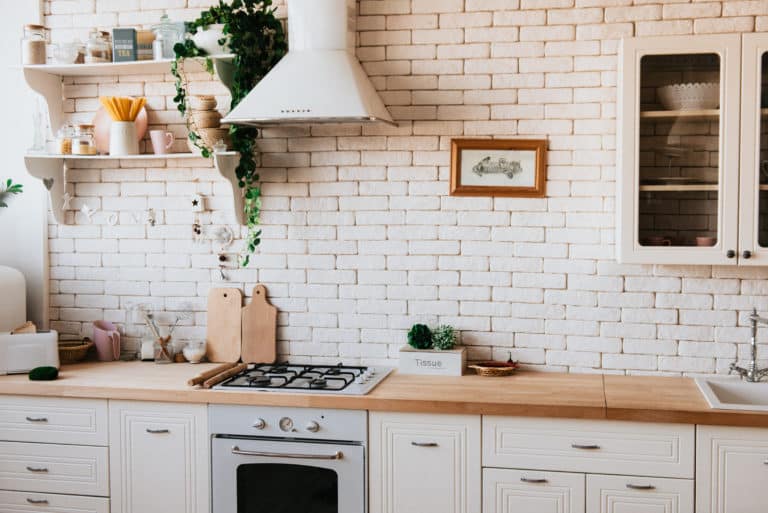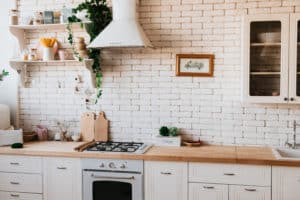 Now that you know your countertop options, it's time to look deeper into what you need from your new one. Asking yourself these questions can help:
How will you use your countertops?
Do you have children at home? Do you cook a lot and throw big dinners for family and guests? Perhaps you live alone and don't use your kitchen too heavily. How you plan to use your kitchen will dictate the kind of countertop you need.
If you use your kitchen in different ways, for instance, consider having more than one kind of countertop material. Use butcher's block for one part of the counter if you chop a lot of things for your meals, and reserve one section for marble if you work with dough and bake often.
How much maintenance are you ready for?
The last thing you want is to neglect your countertop because maintaining it is a lot of work, so answer this question realistically and honestly. If you prefer a low-maintenance material, granite and quartz are perfect since they only need a quick wipe down. Love the look of marble or butcher's block? Know that they require regular sealing to stay in top condition.
What's your budget?
There's a ton of countertop price points out there, so you're bound to find one that fits your budget. However, the cost doesn't have to limit your options. Want the look of marble, but it's too expensive? Think about using quartz which is more affordable but offers a similar look to marble. Take time to explore your options to have a better chance of hitting the ideal balance between cost and looks.
What kind of countertop will look best in your kitchen?
As one of the most visible parts of your kitchen, your countertop should complement all other parts of the design. For instance, choose colors that contrast or coordinate with your kitchen cabinets instead of going for an exact match. Make sure it goes with your backsplash, wall paint, flooring, and other elements of the kitchen.
Complete Your Remodel with Beautiful Kitchen Cabinets
Once you've found the perfect new countertops for your remodel, it's time to shop for beautiful, durable kitchen cabinets that will complement your counters. Check out our Inspiration Gallery for ideas on how to match cabinets with kitchen counters. Browse our Cabinet Products to see your options. For more design advice and to find a Choice Cabinet dealer near you, don't hesitate to reach out to us today!