Cabinet Material: Particle Board vs. Furniture-Grade Plywood, MDF, and Solid Wood
When undergoing kitchen renovations, particle board cabinets and countertops come up as a cheaper alternative. But cutting costs by using these may come up more expensive in the end, renovating again after a few years. To make it more cost-effective, know your options for truly beautiful and durable cabinetry.
Beautiful cabinetry can make any kitchen look like a million bucks. They also help you organize your pantry, equipment, and tools. In turn, it becomes so easy to prep ingredients, cook meals, and makes your kitchen feel like a wonderful place to spend time in.
That's why cabinets take up a significant part of a kitchen renovation budget—this is one aspect you should never cut corners on.
Since kitchen cabinets are such a big investment, it's important to pay attention to the materials. You've probably encountered cabinets made of particle board while shopping. They're one of the most common cabinet building materials you can find in big box stores.
But is particle board a good choice for kitchen cabinets? Choice Cabinet discusses what you should know about particle board cabinets, and why you should think twice about using them for your remodel. 
What are Particle Board Cabinets?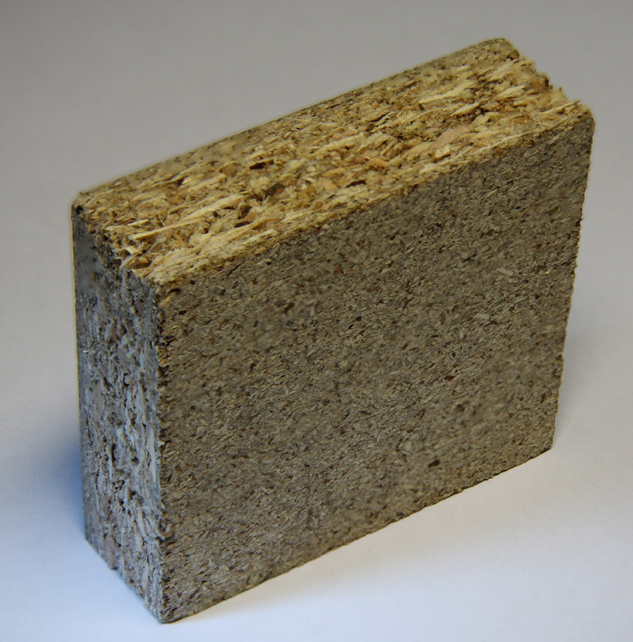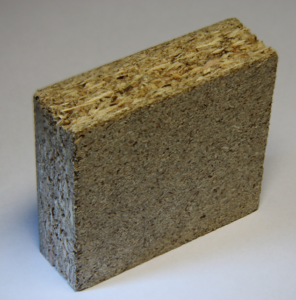 Advantages of Particle Board Kitchen Cabinet
Particle board is one of the most commonly-used materials for furniture pieces like cabinets. It offers the following benefits:
Particleboard furniture is much cheaper than those made of plywood and solid wood since is primarily made of wood particles and adhesives
you can easily add beauty to particle boards by gluing thin sheets of plastic laminate or veneer on the surface
Since particle board is very light, it's easy to transport and move around the home
Disadvantages of Particle Board Cabinets
If using the cheapest material for your cabinets is your priority, then particle board cabinets are an affordable choice. However, several disadvantages make them unsuitable for kitchens:
Easily warps when exposed to humidity and moisture
Regular exposure to moisture and humidity can cause particle board furniture to warp and expand. This low level of water resistance is a serious liability in the kitchen, especially if you have cabinets located above the stove, near the sink, and other areas that create humidity.
Not very strong or durable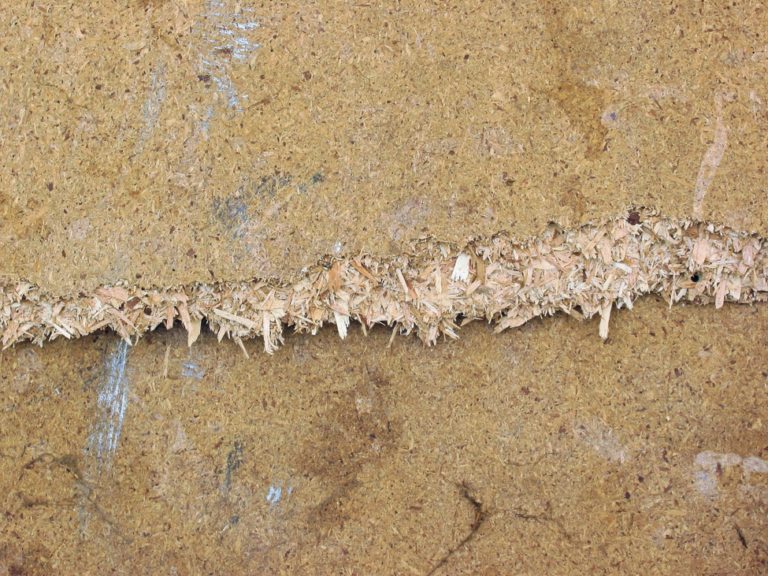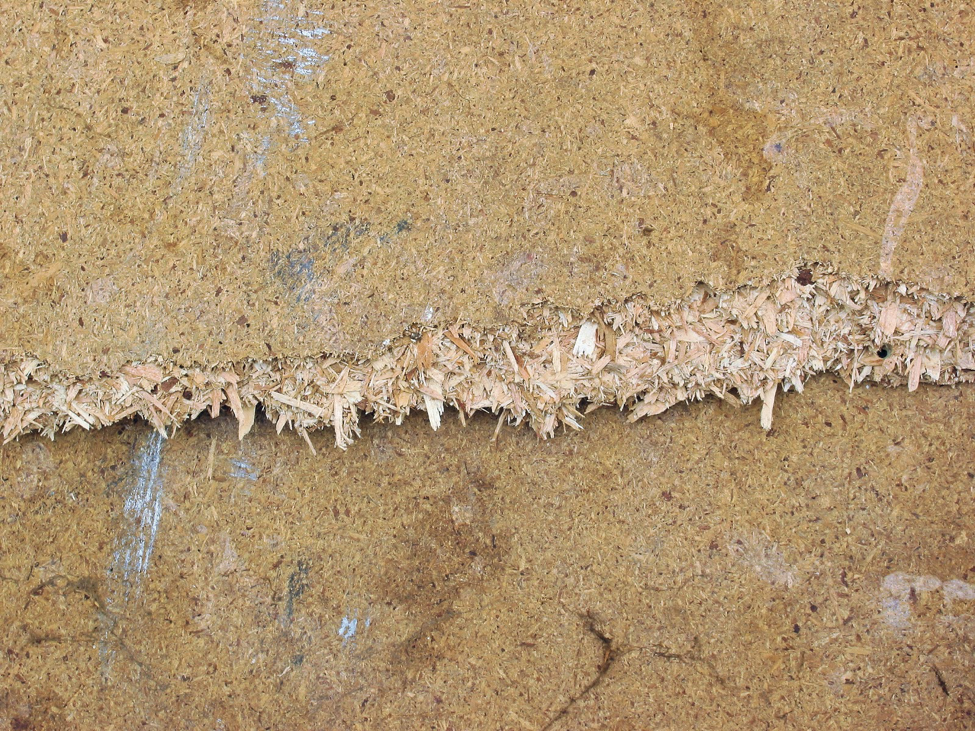 Particle boards have very low durability compared to solid wood, plywood, and other fiber boards. It's best to handle them lightly to avoid breaking or damaging the furniture. Keep in mind that you'll use your kitchen cabinets daily, so it's critical to use materials that can resist wear and tear.
Unable to support heavy loads
Aside from not being durable, particle boards cannot support a lot of weight as well. This makes them a poor choice for kitchen cabinets, which are generally used to store heavy kitchen equipment like pots and pans, lots of food cans and boxes, tools, and more. 
Without excellent load bearing capabilities, particle board cabinets may eventually break from the weight of common kitchen items.
Not as safe as other materials
Some manufacturers use urea-formaldehyde resin to make particle boards. This resin creates toxic formaldehyde gas if it breaks down due to poor sealing. Exposure can cause health issues, unlike all-natural solid wood.
Don't expect particle board cabinets to last a long time, especially in heavy-use areas like kitchens. This material has a tendency to break and lose their attractiveness in a shorter period of time compared to solid wood and plywood. 
Because of these disadvantages, you should reconsider using particle boards for your kitchen cabinets. If you want beautiful, durable kitchen cabinets that will last for many years, invest in high-quality materials instead.
What are The Best Materials for Kitchen Cabinets?
Due to those disadvantages, we never use particle boards for any of our products here at Choice Cabinet. We construct all of our cabinets using a combination of real wood, MDF, and furniture-grade plywood instead. Their advantages as cabinet materials are undeniable:
Solid Wood 
Retains its rich appearance for many years

Extremely durable 

Incredibly moisture resistant

Easy to maintain

Fits any traditional, contemporary, and transitional design theme

Can last for generations
Furniture-Grade Plywood
Lightweight

Cross-grain nature makes it stronger than most cabinet materials

Long-lasting beauty

Strong and durable

Doesn't split, warp, or expand

Eco-friendly
Medium Density Fiberboard (MDF)
Smooth surface

Consistent grain prevents splinters and voids

Lends itself to detailed, decorative designs
Our kitchen cabinets incorporate the best elements of these materials. First, we use solid wood for our frames. For our cabinet box panels, we use furniture-grade plywood and plywood backing. Medium density fiberboard panels with wood veneer are used for the center panel.
Thanks to this all-wood combination, Choice Cabinet is able to offer some of the strongest, most durable, and high-quality kitchen cabinets in the market.
Choice Cabinet: Exceptional Quality of Construction
On top of using the best materials for our kitchen cabinets, we also use a superior construction method as part of our commitment to quality. Here's a closer look at what goes into each cabinet in our product line:
Extra thick, sturdy, and fully-adjustable 3/4″ plywood with metal shelf clips

Pocket-screw joinery instead of the less durable cam and pin construction

A meticulous best-in-class, 10-step finishing process for all of our door styles

Dovetailed drawer boxes instead of stapling drawers together

Natural finish hardware interior with zero melamine
Complete Your Kitchen with Choice Cabinet
At Choice Cabinet, we believe that kitchen cabinets should be a lifetime investment. They should add beauty, improve organization, and contribute to an efficient, pleasant kitchen area. 
All of our cabinets are designed to bring those qualities to your home. We offer several styles, designs, and combinations that fit just about any design theme. Most importantly, we apply the highest level of craftsmanship to all our cabinets. 
Ready to shop? No need to leave the comfort of your home. Start browsing our Products, contact an authorized Choice Cabinet Dealer near you to fill your order, and wait for your new kitchen cabinets to arrive!