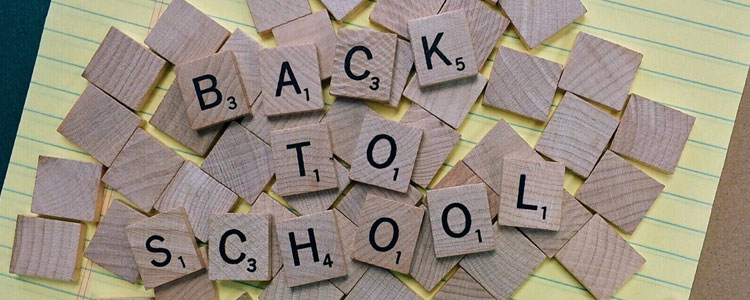 Turn Your Kitchen into a Back-to-School Kitchen
By Ryan Horvath
Back-to-school season is right around the corner. Within a few weeks, the rush to buy supplies will be on. New backpacks, clothes, pens, pencils….the list goes on. But what about the kitchen rush? We've come up with some ideas to save you time in the kitchen.
Snack Station
Setting up a snack station helps engage your kids. It can also teach them healthy nutrition. Stock a lower pantry shelf with granola bars, dried fruit, packs of nuts and other healthy treats. Put the treats at your children's eye level. The treats will be first thing they see. The same can go for the lower shelf of the refrigerator. Stock it full of juice boxes, fruit, veggies, and other healthy foods. Go a step further and "snack prep". Cut up veggies and fruits and place in sandwich bags. These helpful for kids that are on the go.
Lunch Supplies
Save yourself some time by organizing your lunch supplies. Use a clear storage bin to store your sandwich bags and brown paper bags. It's also a great way to help keep inventory on items. Get your kids involved as well. They can help by getting the materials together for lunch prep.
Consider getting color coded containers if you have more than one child. Assign a color with a child. Buy containers and lunch bag in that color. This will ensure that Picky Eater Pete gets his PB and J and not Eat Whatever Eddie's pita and hummus.
Get your kitchen ready with our Cabinet Care 101 eBook!
Stock Up
The start of school also means the start of the dinner rush. Running to the store every night for dinner might not be an option. Stock up on the weekend to save some time during the week. Focus on the pantry staples such as pasta, canned fruits and veggies, and soups.
Use a whiteboard to create a wish list. Encourage family members to write down items they would like. You'll be able to meal plan around those items. Snap a photo of the wish list on your phone right before going to the store. By staying with the list, you'll be able to save time and stay on budget.
The Wrap-Up
Following these few steps can help ensure that your family starts the school year on the right foot. If you happen to have some tips you'd like to share, leave them in the comments below!
To subscribe to the Choice Cabinet blog, please click on the button below. Thank you!