Small Kitchen Storage: Smart Hacks for Maximum Efficiency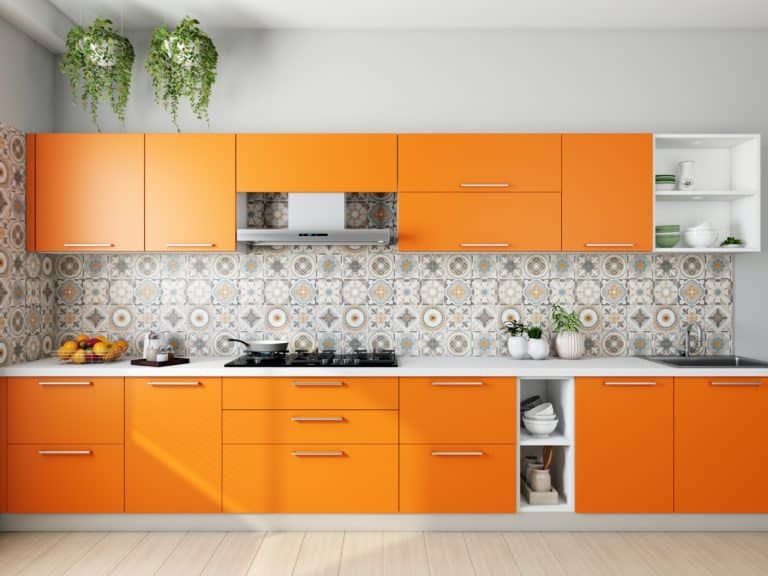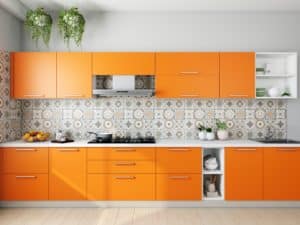 Overflowing counter. stacked plates and cups. Too many appliances, and nowhere to put them in – sounds familiar? The lack of kitchen storage plagues too many small kitchens.
If your kitchen equals just a few cabinets with limited floor space, it can be stressful trying to figure out how to maximize every inch.  Fortunately, this is something we specialize in at Choice Cabinet.
Whether you're doing a complete renovation or just reorganizing, we'd love to help. Eliminate some of the guesswork with these smart ideas from our very own designers!
From planning out the storage to little organization tricks, these tips will make your kitchen feel so much bigger than it is.
Planning Your Kitchen Storage: A Step-By-Step Guide
Don't be tempted to just shuffle the kitchen clutter around and call it a day. To make the most of your small kitchen, you need a solid plan.
First, determine how you use your kitchen.
A person who bakes a lot versus someone who rarely cooks will have different kitchen storage needs. Not knowing your kitchen's functions will prevent you from taking advantage of every inch. For instance, a simple rearrangement can free up an extra 9 inches that would be perfect for a few books, cookie sheets, or wine bottles.
Therefore, work as much detail as possible into your kitchen storage plan. Stand at each major part of your area, and carefully think about what you will need within arm's reach. Cabinets near the cooking range, for instance, should hold ingredients and cooking equipment instead of snacks that can be placed in a less busy area. Below are more ideas:
For easy clean-up, place silverware drawers near the dishwasher and sink
A spice drawer set close to the cooktop makes it convenient to take and put them back
Put everyday items you use the most, like knives and chopping boards, near the prep area
Place tools and equipment you only use occasionally farther away from your primary workspace
Second, maximize storage using inserts and organizers.
Make your kitchen cabinets work extra hard by using handy inserts and organizers. We call them Space Savers here at Choice Cabinet, and these storage accessories work wonders in creating an efficient kitchen.
Silverware organizers, sponge trays, and trash pullout can be really helpful in keeping a small kitchen organized. Use a Lazy Susan to maximize that unused space deep inside cupboards. Store your spices in a base pantry pullout and baking sheets in a cabinet divider. Feel free to mix and match, and to customize according to your needs.
Third, balance storage between cabinets and drawers.
Cabinets are must for all kitchens. Having corner, base, and upper cabinets gives you more choices when it comes to organization and design.
However, drawers are incredibly useful as well. With deep and wide drawers, you get to use the entire depth of available storage space. Mixing up both cabinets and drawers in your kitchen allows you to explore different ways to organize the area.
Lastly, remember that every inch counts.
Not just for storage itself, but for the overall vibe and mood of your kitchen. Efficient storage opens up counter space and creates less opportunity for clutter.
It all comes down to your kitchen st
orage plan. If you have a really small space, no need to fill it up with upper cabinets when base kitchen cabinets plus open shelves will do. You can also keep upper cabinets to one wall only.
On top of this, play with counter and drawer heights. For example, deepening the counters and upper cabinets helps you take advantage of the leftover space beside the fridge. You can also install upper cabinets all the way to the ceiling for both visual compact and efficiency.
Creative Tips and Tricks to Maximize Kitchen Storage
Once you're confident with your new kitchen storage plan, remember to be creative with your space. This is your kitchen— what works for others may not work for you, and simply use suggestions as a guide.
With that in mind, check out some of the most popular storage hacks for small kitchens:
Hang a pegboard.
The best way to let your beautiful kitchen cabinets shine is not to overcrowd your kitchen with them. Instead, reserve a section of your wall for a pegboard. You can different things here, such as pots, install a small shelf for decorative plants, and a magnetic strip for your knives. It's such a rustic touch and a nice contrast to the clean lines of kitchen cabinets.
Use shelf risers.
Counter's full? Work up using shelf risers. These stacking shelves make excellent use of available vertical space on your counters! Hang a pot rail, narrow shelves, or hooks for miscellaneous items.
Add a Lazy Susan to your kitchen cabinets.
It's easy to forget about items buried deep in the back of cabinets. The Lazy Susan presents a simple solution. Simply turn them around to check and retrieve what's in the back!
Use the sides of your base cabinets.
In a small kitchen, every inch is prime real estate. If you have base cabinets that don't end against a wall, that's bonus space for you!
Transform your stove into a countertop extension.
Need more space to prep? Turn your stove into an extra workspace! Use cutting boards to build burner covers, and use it to prepare ingredients. When ready to cook, simply take it off and turn on the stove.
Design a Kitchen That Works as Hard as You Do!
Whether you love to whip up dishes or you use your kitchen more as a social space, you want to make sure that every space has a purpose. This is especially important in a small kitchen when even the smallest bit of clutter can make the entire area look drab and uninviting. Start your journey to better kitchen storage with our beautiful and sturdy Kitchen Cabinets. Feel free to browse our Resources Page so you can learn more about kitchen design. Finally, we'd also love to give you advice on how to create your dream kitchen, so don't hesitate to Contact Us today!