Of the many features of your home that you can choose to change and highlight, a bar cabinet is one that some people may not think about or consider. In reality, it can bring you joy and pleasure just knowing that a party or special gathering at your home will be unmatched and unique when you step behind the bar and pour drinks for your friends and family. It can also be a highlight of that room or even your home since it is very likely to draw attention from anyone who sees it. You can proudly say that you chose your bar cabinet and made sure it was perfect for your home.
Even if you are not a wine expert or know the ins and outs of home beer brewing, you, your family, and your guests can still enjoy the elegance and sophistication of a bar cabinet in your home. With plenty of options (almost too many) and styles to choose from, our cabinet experts at Choice Cabinet are confident that we can find you the right bar cabinet for your house that perfectly suits your needs.
Home Bar 101: How to Choose a Bar Cabinet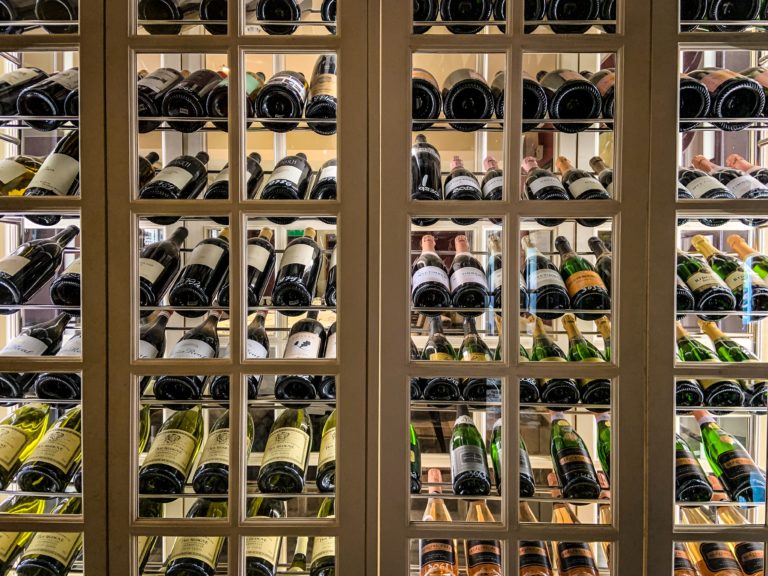 Be it a formal cocktail party, a relaxed celebration with family and friends, or a quiet wine night by yourself or with someone special, having a (well-stocked) bar cabinet in your home is always a fantastic idea, especially if you enjoy good liquor. Moreover, a beautiful liquor cabinet simply overflows with elegance and class. With the proper lighting, glass shelves, and design for a bar cabinet, your wine and liquor bottles can shine and add a sense of luxury to your home.
Bar cabinets are very versatile as well. From overt, attention-grabbing styles to subtle yet surprising versions, you are sure to find the bar cabinet option that meets your needs at Choice Cabinet. Do you want to make it a center of attraction to showcase your wine collection? Perhaps you want something more understated that blends in with the rest of your theme and becomes truly impressive once you open the doors and peek inside. You can achieve either (or any other of a number of design options) with the perfect bar cabinet. If you're interested in one but not sure where to begin, we at Choice Cabinet have put together a quick buying guide to get you started.
What is a bar cabinet?
It is a cabinet specifically meant to store and display liquor and wine bottles, usually with glass shelves. They may also have space for glassware, cocktail mixing paraphernalia, and other items used to create drinks. When the right design is chosen, and the bar cabinets are installed properly, they can add a touch of luxury, class, and sophistication to the area they are placed in.
A bar cabinet can also be just the thing that a room needs to complete the overall aesthetic theme that you have throughout your whole home. Whether it is mid-century modern or rustic farmhouse chic or anything in between, bar cabinets can be designed to meet any personality.
While the classic ones are usually taller than a credenza, bar cabinets come in different shapes and sizes. They are also outfitted with storage, organizers, and even adjustable shelves for the liquor and wine bottles and other cocktail-making equipment. A liquor connoisseur's best friend, these functional gems are furniture pieces that provide an outstanding addition to a living room, kitchen, dining room, or even a home office.
Types of Bar Cabinets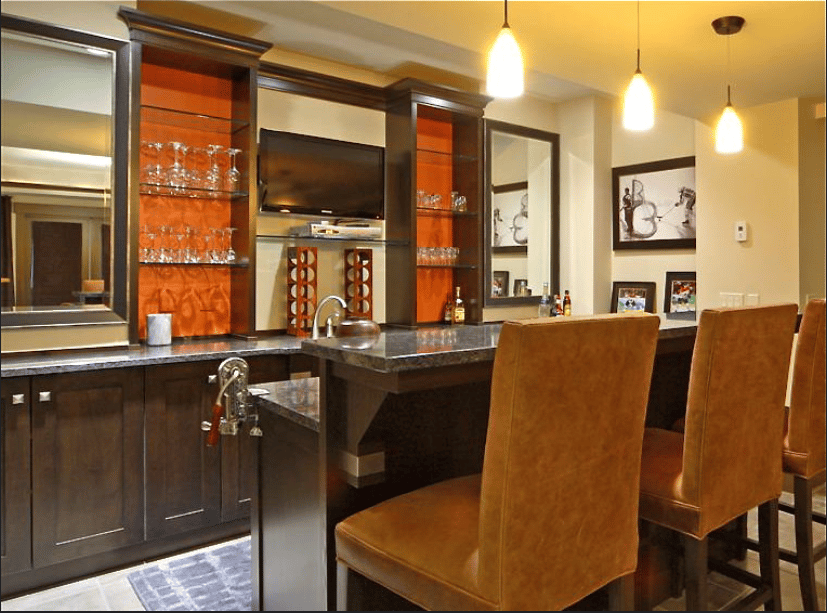 As with most cabinetry, there are several types of bar cabinet designs you can choose from to ensure that you find the exact right one that suits your aesthetic and personality. These bar cabinets range from extravagant to functional and space-saving. The main types of bar cabinets are:
Corner Bar: Corner bar cabinets are a great space-saving choice that helps you use those awkward corners. They are a fantastic way to maximize the space in a room, especially when you have the limited square footage, and the best part is that, with the right interior designer, you can make sure that the corner bar cabinet is incorporated into your mid-century modern dining room or living room without sacrificing your style. It will not feel cluttered or overwhelming, and the true star of the area can be the wine or liquor you are showcasing. Why have only a wine rack when you can effectively use your home's space with full bar cabinets!
Folding Bar: Save even more space with a folding bar that can turn from a bar wine cabinet into a full-on bar. You can make your home ready for the next gathering or party, and your guests will certainly be surprised and impressed when your bar cart transforms into a full bar with everything they could ever want at your fingertips.
Wine Bar/Cabinet: Specifically designed for wine bottles, these come with a built-in wine rack as well as a space for wine glasses. These types of bar cabinets will usually have additional adjustable shelves for your other liquors, too, so you do not have to worry about finding another suitable location to store your other beverages.
Hide-A-Bar: A hide-a-bar cleverly conceals your bar items by looking like another piece of furniture such as dressers, vanities, and regular cabinets. These bar cabinets provide extensive storage space, and their functionality is a primary emphasis and advantage, especially for the homeowner with limited extra space.
Wrap Around Bar: Meant to be the centerpiece of your living room or den, this type of cabinet comes with adjustable shelves and bar cabinets on both sides of the bar. The great majority of wrap-around bars are equipped with stemware racks, a wine rack, and more space for a liquor fridge. This is the liquor and wine connoisseur's dream in-home bar set up and is sure to be a hit with friends and family. Don't forget, all of our bar cabinets can be made to match your decor and overall aesthetic from mid-century modern to contemporary classic and everything in between.
When it comes to bar cabinets, most people assume that the only choice is to buy from big box stores. Not only can this be costly, but the options are usually limited. Additionally, a big box store will not be able to give you the exceptional one-on-one service that you can receive from a specialty cabinet store such as ours at Choice Cabinet. Even though they are a major corporation with (sometimes) plenty of options, this does not guarantee that you will get the high-quality bar cabinets you want at an affordable price.
For many, the better choice is buying their bar cabinet online. It is convenient, cost-effective, and can be delivered straight to your door. Whether you'd like to shop on a company's webpage or visit their showroom, it is important to spend a lot of time thinking about what you want to make sure you are happy with your choice. Remember, this is your home and your bar cabinet, so you need to be positive that you are pleased with your choice. Check out lots of other people's bar cabinets to get ideas and see if something stands out for you. When you find bar cabinets that can be your inspiration, you are ready to start searching for the exact right to display your wine and liquor at your home.
How to Choose a Bar Cabinet
Before choosing which type of bar cabinet to buy, you need to evaluate your needs and your space. While many may want to install what is considered to be the best bar cabinet (or most expensive), that may not end up being the best option for your home. There are many factors to take into consideration before you ultimately decide on the right one. To help you with your choice, consider the following questions:
How much room do you have for your bar cabinet?
The old construction saying is "measure twice, cut once," which holds for purchasing a bar cabinet. Take exact measurements so you can be sure the cabinet will fit. It is tough to return already made bar cabinets, and you want to make sure that you can start using your new cabinet as soon as possible. Be sure to measure twice, buy once!
Where do you plan on placing it (kitchen, living room, etc.)?
Ideally, it should be in the room where you do most of your entertaining or where you typically drink and relax. It may be an odd choice for most to place the bar in the bathroom, for instance, but we won't judge! Your home and aesthetic should be the only consideration for your bar cabinet, so you must know exactly where you will feel most comfortable having the bar. However, feel free to place it where you see fit.
What storage features would you like?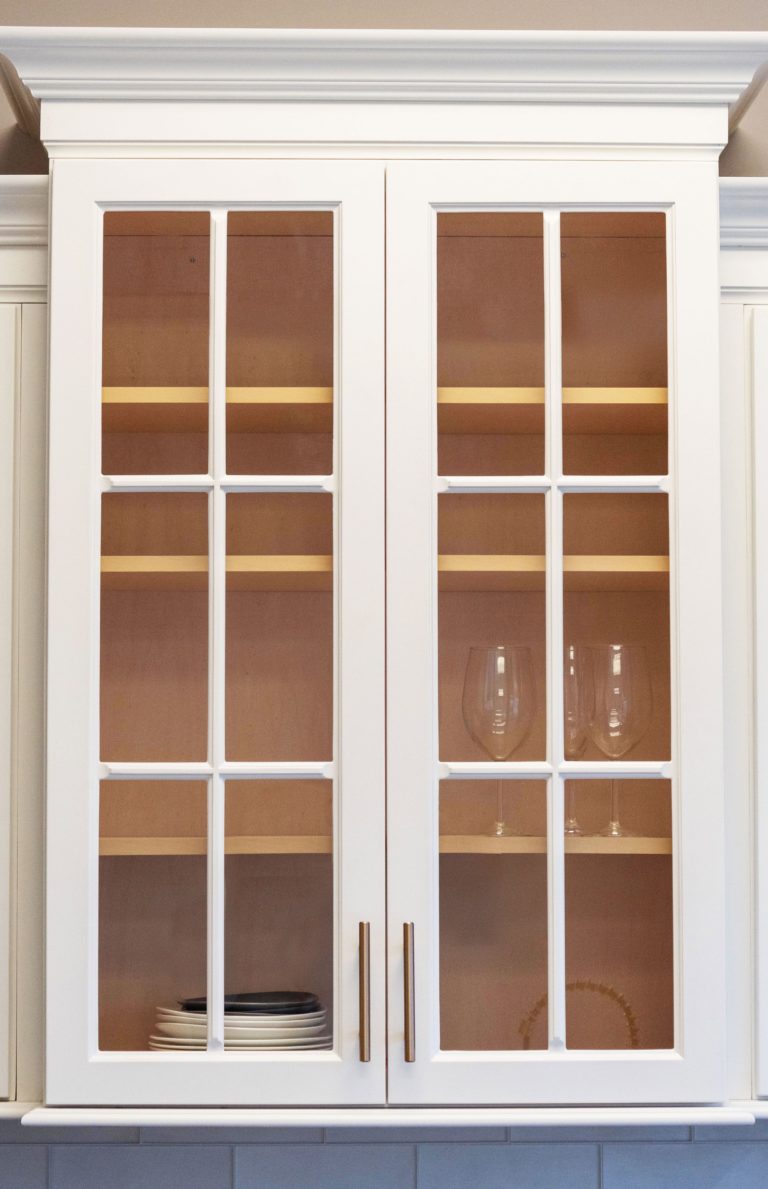 Almost any homeowner you meet will likely tell you that they could always use more storage space for all of their family's belongings. There never seems to be enough room for all of the stuff that we accumulate. The same can be said for the accessories and other products you will need for your home bar. While the wine and spirits are a major part of the bar, you need lots of other things to make your home bar functional. That said, you will need plenty of space to actually store all of those items when they are not in use. You may want to put them in your kitchen cupboards simply, but that would require you to leave the room that your bar cabinet – and party – is in every time you need a new glass or a twist of lime. That simply will not work out too well.
Always figure out how many items you will need to store and then check the cabinet's storage features you would like to buy. It should have enough compartments for everything you want to put in there – not just the wine or spirits. Look for cabinet companies that offer a range of storage solutions that you can customize to fit your organization's style.
When you have an at-home bar, you will need to have a variety of other accessories that accompany it other than wine, spirits, and stemware. You will also need to have such things as bottle openers, shakers, fruit, and other edible additions to drinks, coasters, and many other things. Storage for all of these products and more is essential to ensure that your bar cabinet is functional and aesthetically pleasing for you. It is important that you love the cabinet and enjoy using it with ease.
What's the décor or theme of the room you'll be placing it in?
Imagine walking into a room and seeing a mixture of different styles, aesthetics, and themes. It can be a bit like unknowingly entering a multi-family garage sale. Unless you know that the room is meant to be eclectic and chic, the mixture can create an overwhelming experience for the casual visitor. When you develop a specific theme for your home and even a particular room, you want to make sure that all of the furniture and accessory pieces you choose for the room work together and are pleasing for all who enter the space. For bar cabinets, be sure that the style you choose, the finish, and the decorative hardware work cohesively with the rest of your room's decor and furnishings.
As an example of proper design complementation, vintage bar cabinet designs go perfectly with traditional homes, while minimalist bar cabinets complement modern homes very well. The results of combining certain aesthetics and arrangements should bring you and your family happy when they enter a room.
How will you use your bar cabinet?
Other than considering the space you have in the room in which you will be putting the cabinet and your budget, figuring out your wardrobe's uses is the most important determination when it comes to choosing the right bar cabinet for your home. As we have already pointed out, there are many different uses of a bar cabinet in your home, so one homeowner's use may be different than yours. For this reason, we offer so many types of bar cabinets and are happy to show you an option that best suits your particular needs.
If you frequently entertain and drink, your bar cabinet should have everything you need, such as space for each bottle of liquor and wine, openers, and glasses. The more often you plan to use the bar, the more extensive your bar choice should be. Having everything at your disposal will ensure that you and your guests have the best possible entertaining experience.
If, on the other hand, you tend to be an occasional drinker, a smaller version may work better. There is no need for your cabinet to take up a large amount of room in your living room or other location in your home if you do not have plans to utilize it frequently. It will simply sit there and gather dust with disuse. Of course, you will not want to regret spending more on the bar cabinet than expected when the wine or spirits are frequently used.
What material would you like for your bar cabinet?
As with any cabinet throughout your home (kitchen, bathroom, etc.), the material that you choose to have your bar cabinet made from is an important decision. Some material choices are better suited for certain aesthetics and uses, while others are perfect for different themes and decor.
It should be sturdy enough to accommodate any type of bottle and drink equipment you'll be putting in there. The cabinet should also be stylish and versatile enough to complement traditional, transitional, and modern homes. A lot of homeowners prefer solid wood since it offers an outstanding blend of form and function.
There are so many options, and it is important to know what types of materials suit what lifestyle and aesthetic. An experienced cabinet company should assist you in making this decision and giving you as much information as possible regarding materials and their strengths and functionality.
Upgrade Your Home with an Exquisite Bar Cabinet
There's something so special about having a beautiful cabinet dedicated to your favorite wine and liquors. It turns simple cocktails into a sophisticated experience, whether you're hosting a party or enjoying a drink by yourself.
Having a gathering of friends and family is always a fun occasion, especially when you can offer great drinks for your guests. Bringing your wine or liquor out from the bar cabinet is far more exceptional and impressive than simply taking it out of a kitchen cupboard or out of the refrigerator. Making drinks without having to leave the party is a unique experience you can have with a bar cabinet in your living space.
If you are considering remodeling your living space and adding a bar cabinet, you need to do your research and find out the possibilities. Explore your bar cabinet options that our cabinet experts at Choice Cabinet offer! Check out our various Cabinet Products and browse our Inspiration Gallery to see how they look in real homes. It is one thing to see the many types of cabinets on a computer screen or even in the showroom, but it is a very different experience when you can see the cabinet in someone's actual home. You can see what it will look like in a real house next to other furniture pieces, and that kind of information is invaluable for helping you make your decision.
We have Storage Accessories that will fit any taste, whether you want a bar cabinet that showcases your liquor collection behind glass doors or you prefer to have them subtly out of sight. Our cabinet specialists are here to help you make the best decision for your home when it comes to bar cabinets or any other type of cabinet you may be considering.
No matter what type of cabinetry you are looking for, you will find it here at Choice Cabinet. Contact Us for design and home improvement questions or to find a dealer near you. At Choice Cabinet, we take pride in delivering the highest quality products to our customers at prices they can afford. The value and quality you receive in any of our cabinets cannot be matched at our price point, and we are confident that you will find the right bar cabinet for you.
We use the best possible materials, and our clients know that they will never find particle board, glue, staples, or any other subpar materials in our products. Our cabinet team understands the importance of having high-quality cabinets in your home because they will be getting used regularly and need to be aesthetically pleasing. After all, you and your family will be looking at these cabinets every day for a long time. If you are not completely satisfied with the cabinet choice you have made, it will make walking into that room feel awful. For this reason, we make sure that all of our cabinet products are up to our highest standards and that we would be proud to have them in our own homes. While stores that offer cabinets made with material like particleboard may be able to charge less, that does not make their products better. You will likely encounter problems with those cabinets pretty quickly. Our cabinets are sturdy, durable, and cost-effective. In addition to all of our cabinets' all-wood construction, we also utilize pocket screw joinery, 10-step finish, dovetail drawers, and KCMA certification.
At Choice Cabinet, we have more than 150 different sizes of cabinets to choose from, and our warehouse is stocked with over 50,000 cabinets at any given time, including our best-in-class RTA cabinets. As our customer, you will enjoy factory direct savings since you are buying wholesale from our warehouse. When you order a cabinet from Choice Cabinet, we can get it to you quickly, even in the event of a short lead time. Call us today, and one of our friendly and knowledgeable representatives will discuss details of our cabinets with you to feel confident about the bar cabinet decision you have made. We are committed to excellence in our products and our customer service, so we are happy to offer a lifetime limited warranty with our cabinets as well. Our team takes the family-owned approach, which ensures our integrity, accountability, and commitment to excellence. Contact us to find out more!