The bathroom vanity is a crucial piece of furniture that significantly impacts how your bathroom looks and feels. It is a decorative and practical focal point, offering storage space and reflecting your style. Choosing the best bathroom vanity designs can be daunting. However, this article will guide you through the process. 
From traditional to modern bathroom vanity, budget-friendly to luxurious, we'll look at the many types of vanities available. Also, we'll go over factors to consider when choosing the right vanity. Whether you're remodeling your bathroom or replacing your vanity countertop, this guide will help you make an informed decision.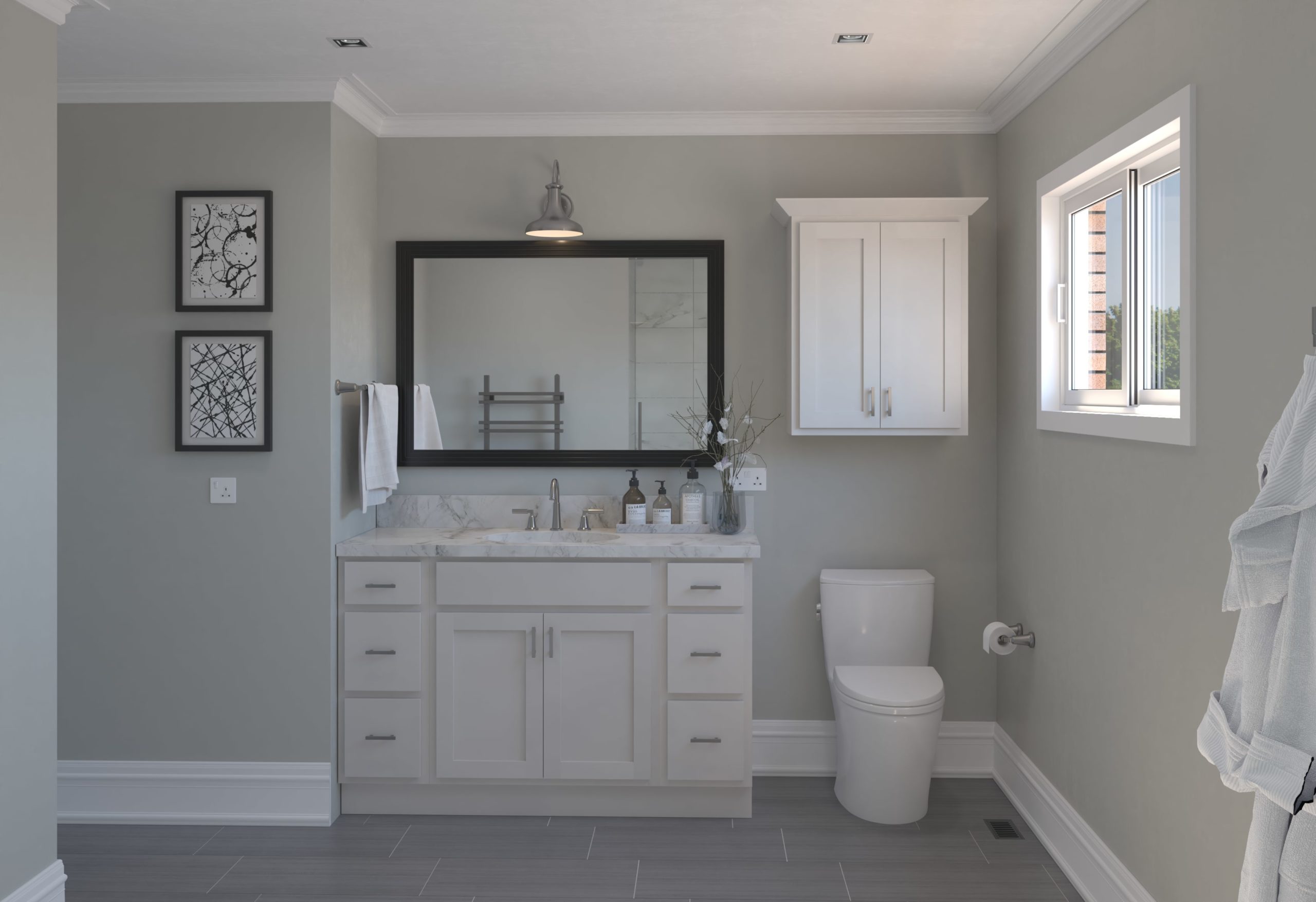 Steps To Choosing A Bathroom Vanity For Your Space
The following are tips to help you choose the right bathroom vanity style.
Note that you need to consider these factors for vanities in the main bathrooms. But if you're remodeling a guest bathroom or powder room, you may be more creative without stressing its functionality. 
1. Plan Your Space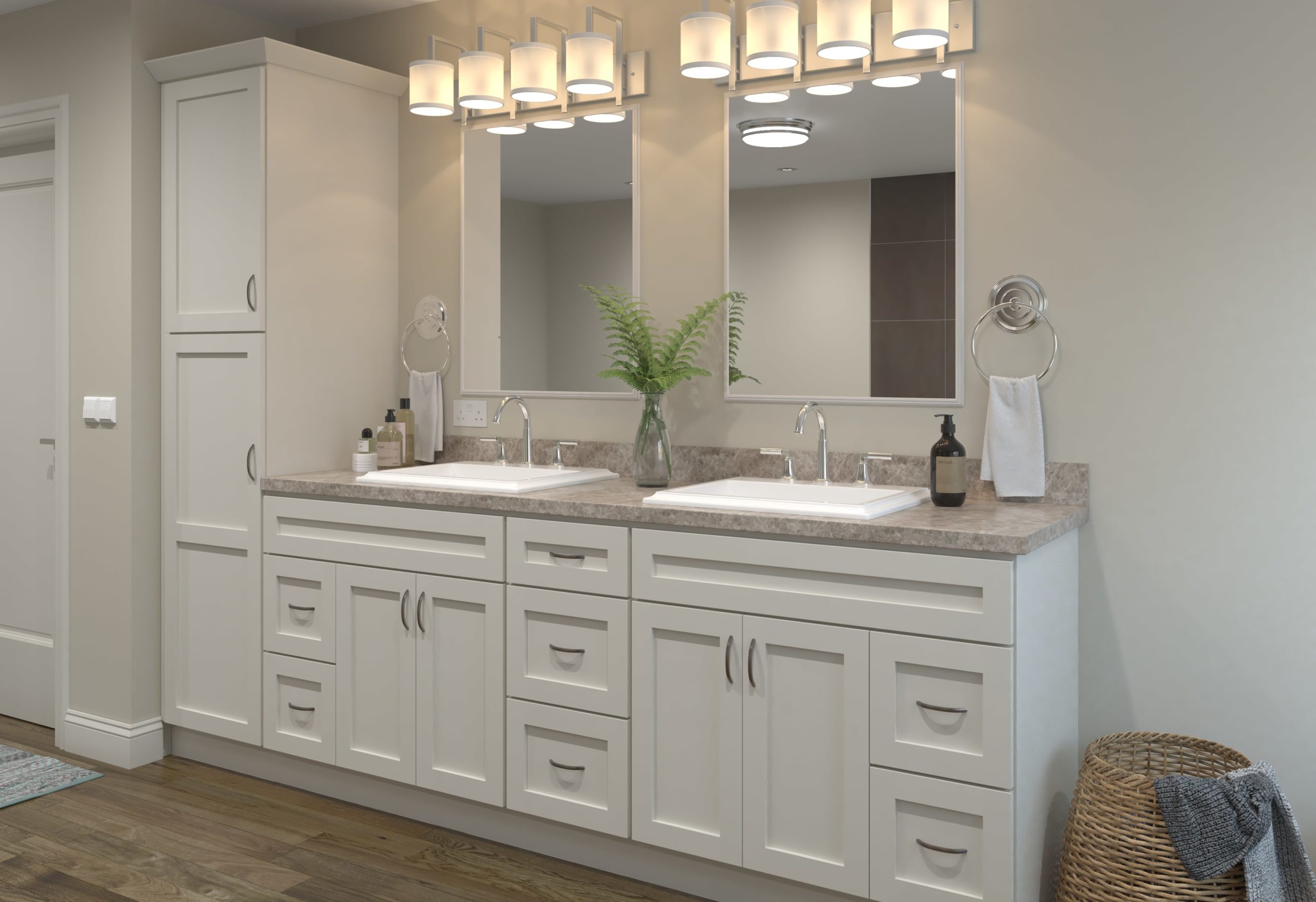 The first step in selecting the proper size vanity is to measure the size of your bathroom. Look in your bathroom and measure where you'd like to install the vanities – the bathroom's width, depth, and height. Determine if it will fit a single or double vanity or even freestanding bathroom vanities.
You have to pick a vanity that won't take up too much space if you have a small bathroom. A pedestal sink or a wall-mounted vanity are good choices for small bathrooms with little floor space. A narrow or corner vanity is also a great option since they may fit into small spaces and still offer good storage. 
See also: What is the Difference Between Kitchen and Bathroom Cabinets
2. Identify Your Style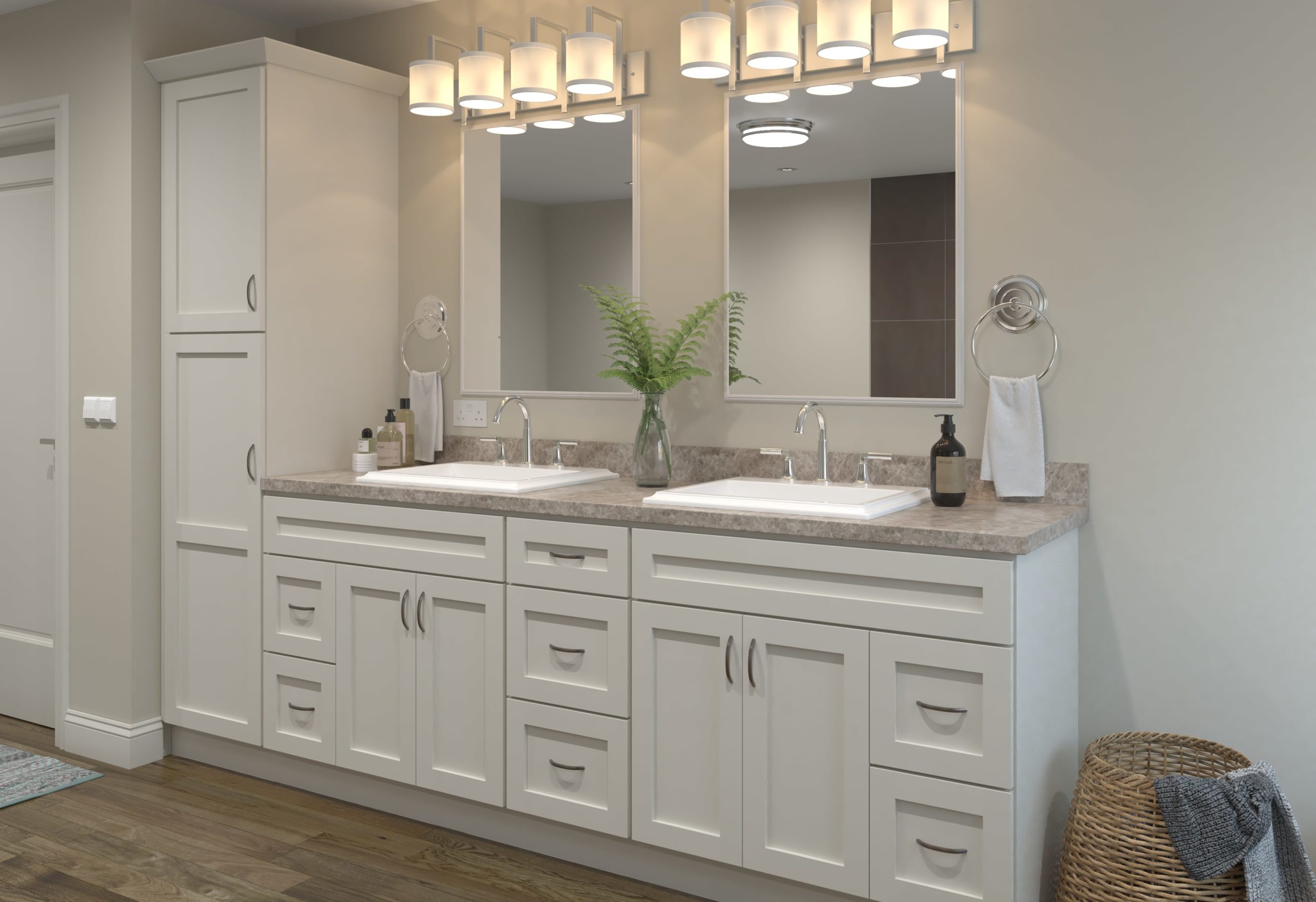 How do you want your space to look after adding these vanities? Do you want it to look traditional or modern? Your sense of style should guide your vanity choice because most vanities are made to fit specific home styles.
Contemporary:

The contemporary design features lean lines, a simple aesthetic, and a focus on functionality. It goes well with contemporary vanities like a solid surface countertop, simple hardware, and a monochrome color palette.

Modern:

Like contemporary, modern bathroom design focuses more on design and aesthetics. A contemporary vanity could have extra features like curved edges, glass, or metal components. The floating vanity is popular in modern bathrooms, and it adds a layer of sleekness and sophistication. 

Transitional:

A transitional bathroom design is a blend of traditional and contemporary features to provide a timeless appearance. Choose a vanity with classic details like beadboard or raised paneling. However, it may include a modern twist like a clean-lined countertop or modern hardware.

Farmhouse:

A few qualities of the farmhouse vanity are cozy, rustic, natural, and simple. The right vanities for this style often have aged finishes or distressed wood. It also includes other rustic components, such as a trough sink or antique hardware.
3. Choose Your Vanity Sink Style
After determining your bathroom preference, consider whether you'll need a single or double sink. Calculate how much counter space you need because the sink will take from it. Although some vanities come with sinks and countertops, you will need to choose the type of sink that best meets the demands of the bathroom if you're buying a bathroom vanity without a sink. Your style of sink can impact the vanity's overall design, visual appeal, and practicality. 
Sink designs include under mount, vessel, drop-in, wall-mounted sinks, etc. Although vessel sinks and under-mount sinks for bathroom vanities are among the most popular choices, each has a distinct appearance. Note that your vanity needs to fit into the current layout of your bathroom. So when choosing your bathroom vanity sink, you also need to consider the nearby facilities like toilets, showers, bathtubs, and doors. 
4. Determine The Right Vanity Size