Your kitchen island is not just another piece of furniture in your home; it is the heart of the kitchen. Kitchen islands add personality to your kitchen, offering you more than just an extra seating area but also extra storage space, a counter, a cooktop for food preparations, a workspace, and even dining, depending on what you want.
Kitchen islands feature patterns, textures, and unique color schemes that increase aesthetics by quite a lot. Thus, they have become the focal point of the kitchen.
This article will show you how to choose the perfect kitchen island for your home and the things you need in order to create the perfect kitchen space.
Every homeowner should consider the following guide before selecting the perfect kitchen island. You might also be interested in finding out How To Choose The Best Material For Your Kitchen Cabinets.
Choosing the Perfect Kitchen Island Cabinets
Kitchen islands are the most sought-after elements in customizable contemporary kitchen design. A decent island could even become a center of activity if it contained equipment such as a sink and burner.
While choosing the perfect island for your home, you should take your time to consider the size of your kitchen, the shape of your kitchen, your current home design, and some features you need to use the island to its full potential.
The following are factors to keep in mind if you are preparing to buy kitchen island cabinets, no matter the size.
Consider the size of your kitchen
Understanding your kitchen space can help you make a great choice on the right island. Before you create a kitchen island, take measurements of your floor space to determine the size of your kitchen island. You don't want to congest the kitchen when you add your island to the floor space. You also don't want your island to look awkwardly small.
Make sure there's enough space around the island for a stool or more if you want an additional kitchen seating area. Leave at least 3ft (1m) between the island and the surrounding walls or other kitchen appliances. If you're adding a seating arrangement, leave 4ft (1.2m) between the barstools and the base cabinets.
You might also want to read the comprehensive guide to kitchen organization to help you find out the best ways to organize your kitchen space when you decide which island to add to your home.
Consider the functionality
Do you love baking? Do you require enough floor space? Do you need additional storage? When choosing the right type of island, all these questions and more must be answered.
The island type you choose must depend on your kitchen size and the storage level you want it to have. It can also be determined by other special features like a counter, dishwasher space, extra drawer space, and other features. Note that these features can also influence the size of the island.
Consider your kitchen's layout
Don't choose an island without considering your layout. This can leave you with an awkwardly looking kitchen setting that ruins the beauty and arrangement. There are different types of layouts and different islands that work well with each one.
Galley kitchen layout: best for open-plan homes
L-shaped layout
U-shaped layout
Circular layout
Straight layout
Parallel layout
A combination of the right layout and the perfect island can improve the look and feel of your home and make the kitchen look more sophisticated and luxurious.
Choose a dependable material.
Your island is the center of attention in your kitchen and must be built to represent that. Choosing the right island for your home requires excellent attention to detail, especially with the material you use. It is advised to choose solid wood materials that make your kitchen look naturally elegant, timeless, and luxurious.
Island style matters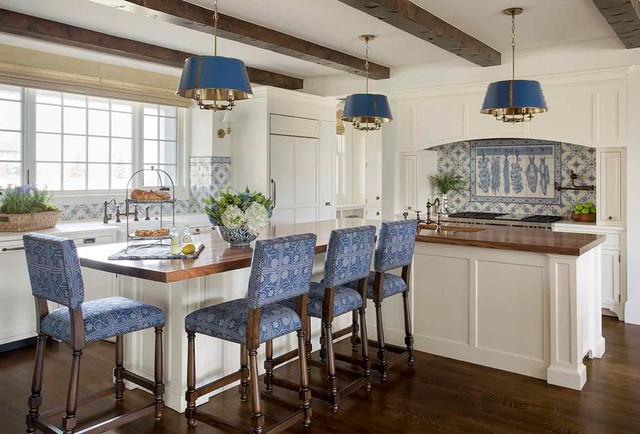 Deciding which kitchen island is best for your home style may seem easy, but it requires a lot of considerations. This is because your island style depends on the size and shape of your kitchen, storage space, and more. Also, if you intend to use the kitchen island as a work space or a cooktop, you would factor that in when selecting the best kitchen island cabinets. However, there are certain rules you should follow when choosing a new kitchen island style.
You must pick an island that matches the design of your current kitchen cabinets (unless you're doing a whole kitchen renovation). You don't have to match the same cabinet doors but keep the colors, finishes, and shapes alike. This will keep the island in unison with the others.
If you already have a traditional kitchen, a contemporary interior design, or a smart home, your island must blend in easily or will ruin the unison. Consider these factors carefully before choosing an island style.
Budget 
How much do you plan to invest in kitchen Island? Well, it depends on several factors, like the type of kitchen island, the size, the additional features you want, and many more.
A built-in island with an electricity supply but no cooking facilities or water costs less than $1,000.
Your budget may get as high as $10,000 when you include items like dining space, appliances, ventilation, and cabinets. Kitchen renovation professionals and handymen can build custom islands, although their job quality varies.
Save yourself the trouble and expenses by buying directly from the manufacturer at discounted wholesale prices to help you have some money left for the rest of your kitchen remodeling project. Let us know your island preferences, and we will help you design the most durable and stylish island.
What is the Function of a Kitchen island?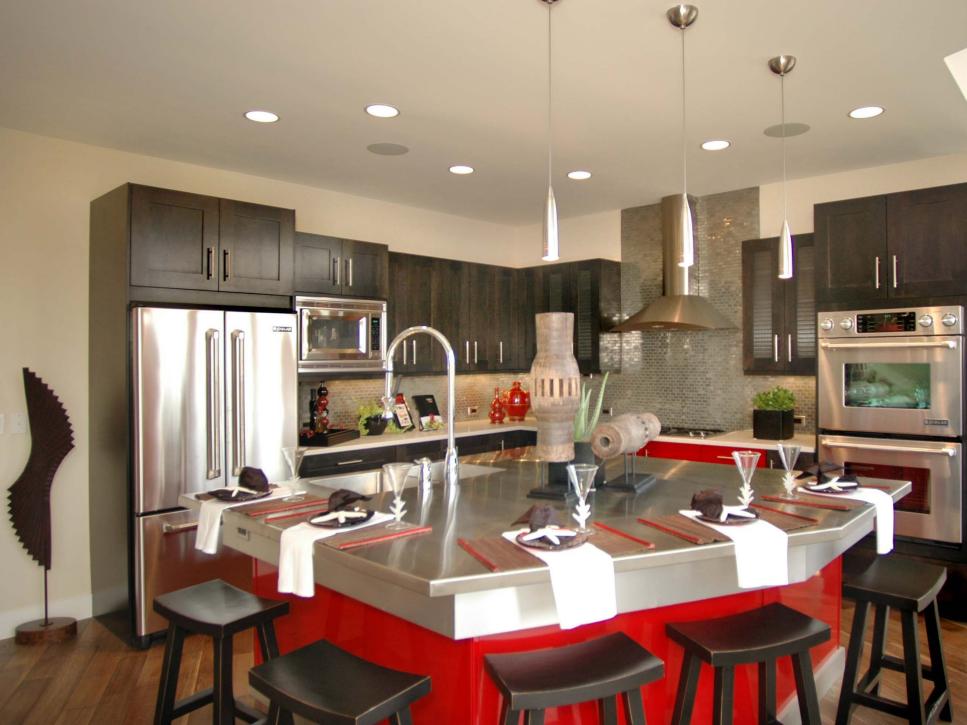 A kitchen island may be used as a casual breakfast bar for the kids or as an additional seating area. When it comes to cooking and serving meals, getting access to your family or visitors is always a plus. Even if you have a small kitchen, a kitchen designer can create islands by extending the counter into the neighboring room.
In modern homes, a kitchen island is an additional workspace, enhancing the effectiveness of the triangle area. It is also an informal breakfast counter and, in certain situations, a storage unit.
Types of kitchen islands
There are different types of kitchen islands to choose from, and all of them depend on your home's current style. You don't want to choose an island with clear contrasts with your kitchen. Below are some of the different kitchen island types to consider.
Fully functional islands
Storage cabinets with counter
Mobile cart islands
Bi-level kitchen islands
Galley islands
Circular islands
Waterfall kitchen islands
Re-purposed islands
At least one of these islands will fit into your traditional, contemporary, or modern kitchen. Choose what works best for you.
To make it easy to choose the right island for your kitchen, we have created a gallery of the best islands for every home. Take a quick look here for some kitchen island ideas.
How Much Space Do I Need For a Cost-Effective Kitchen Island?
Kitchen islands don't come in typical sizes, but they should have enough counter space, and it's not a one-size-fits-all solution. On the other hand, a kitchen island should not take up more than 10% of the ample space in your kitchen layout. It equals a maximum width and length of 3.5 feet and 4 feet, respectively.
An island bigger than this will take over your kitchen and reduce the walk space. Furthermore, it will not be cost-effective. So if you're on a budget, go with the average size for your own island.
What's The Best Material for a Kitchen Island?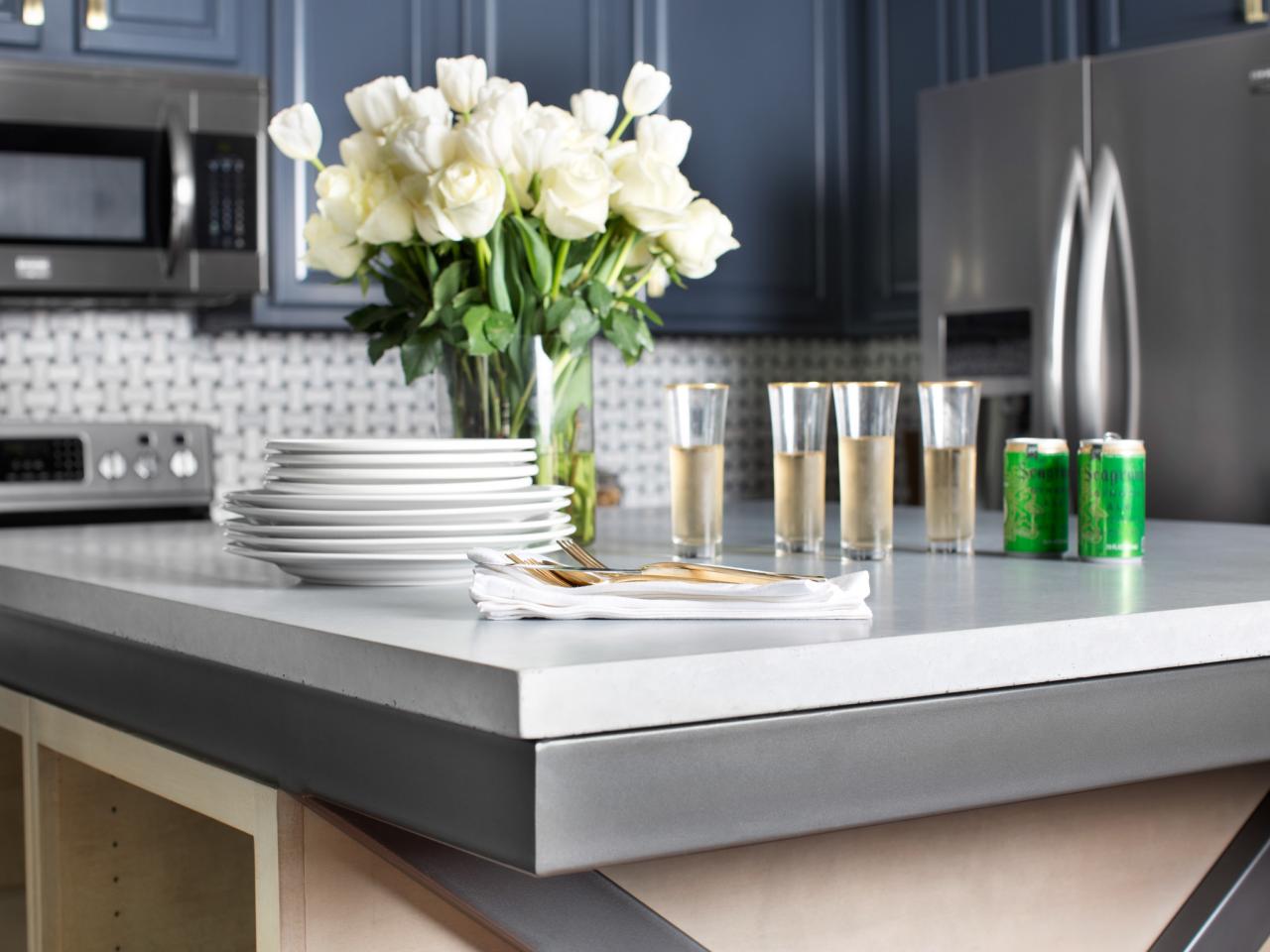 Select the materials for your kitchen cook top that will function well for you. Butcher block is ideal for chopping, while stainless steel is durable and can withstand extremely hot pans. Stone countertops, despite their cost, will give your kitchen a more sophisticated and attractive appearance.
Marble and granite are the most common countertop materials. Although marble discolors quickly, it is excellent for preparing pastries due to its cool surface. For the part that needs to be made of wood, we have created an extensive article on how to select your cabinet wood.
Conclusion
In the end, if there isn't much room for a perfect kitchen island, it's critical to make the best selection. Don't just attempt to jam one in there. It's more practical to try something new, such as incorporating a peninsula with a custom cabinet bar.
Remember, whether you need help picking an island or with any other kitchen design area, we're always here to help. Send Choice Cabinet a message today to become one of our esteemed dealers who trust the brand and have seen reasons to keep selling Choice Cabinet.