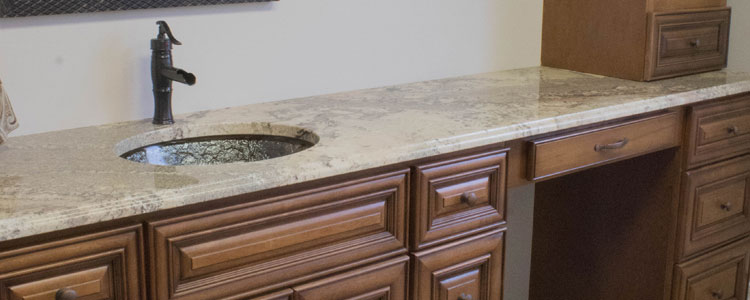 5 Awesome Bathroom Trends
By Ryan Horvath
Bathroom renovations are becoming a homeowner's favorite project. Brad Hunter of HomeAdvisor says, "Homeowners are completing more bathroom remodeling projects than kitchen remodeling projects." And there's some real numbers behind his statement.  "Almost one-quarter of homeowners say they're planning for a bathroom remodel in the next 12 months," explains Hunter. Compare that to "15 percent of homeowners planning for a kitchen remodel."
By that math, we should talk about some bathroom trends. We're taking notice of these bathroom trends on social media.
Hanging Around
Cabinets are being designed with your personality in mind. One of bathroom trends we've noticing is floating vanities and cabinets. These can transform a boring bathroom to a dynamic one. One of the advantages is that it can provide extra storage space. The downside is everything will be out in plain sight.
Open ledge storage is becoming popular as well. This idea is to organize your everyday items. The downside is that your house guests will be able to see them.
Washing Up in Style
It shouldn't be a surprise that sit-on-top sinks continue to be a bathroom trend. These sinks come in a variety of styles and materials. Pedestal sinks continue to trend as well. They function well in small bathrooms where space is a premium. Farmhouse sinks are starting to move from the kitchen to the bathroom. These sinks are deep and are perfect for giving Rover a bath. Consider them for spacious bathrooms
Quartz is becoming more favored and for good reason. It comes is a variety of styles and colors. Quartz is non-porous and doesn't trap bacteria or viruses like granite or concrete will. It resists stains and offers the same durability as concrete and granite. But, the downside to quartz is that it's more expensive.
Download Your Free Copy of the Renovation Workbook!
Get Your Bathroom Bling
This section is worthy of a #ThrowbackThursday. Brass is back and in a big way. Many designers are starting to incorporate brass. With cabinets coming in a variety of colors, it's hard not to. Brass looks great on white or dark colored cabinetry. Another throwback is the use of "crystal". "Crystal" is clear or colored molded plastic to look like gems. Much like brass, "crystal" works well with white or dark cabinets. Matte finishes are becoming a bathroom trend. We're noticing designers using matte black and gold in many of their designs. Expect to see more matte colors heading in to next year.
Miles of Tiles
Tile is making a splash (pardon the pun). Tile is transforming the boring to the bold. You have your choice between colors, textures, patterns, and materials. If you happen to love mermaids, there's a tile for that. A fan of lizards? There's a tile for that. You can even have tile that resembles the look and feel of wood flooring.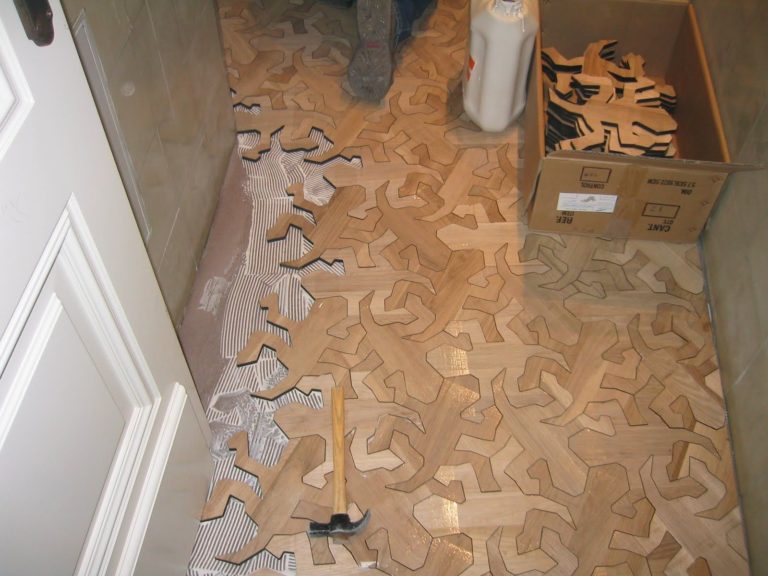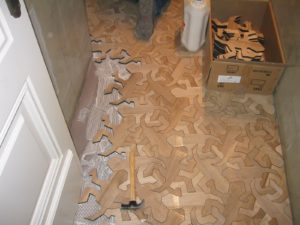 Instagram and Pinterest is full of photos of bathrooms covered in tile…from the floor to the ceiling. Homeowners are making the decision to tile the whole bathroom. It creates a unique, but clean look that works well in any space. Be creative and mix materials like stone and glass.
Light It Up
The popularity of pendants is moving from the kitchen to the bathroom. These lights work by themselves or with sconces. They're available in many styles, materials, and colors so you'll be able to find your personality. Another trend is the use of rope lighting. Homeowners are using rope lighting for under both wall and base cabinets. We're even seeing them behind mirrors.
Light-up faucets and sinks are a cool option. The light-up faucets have a colored light that shines into the sink with the water running. This is a perfect idea if you have little ones looking for a drink in the midnight. Another idea, although a pricey one, is light-up sinks. Either rim or whole sink lights up.
The Wrap-Up
Before considering any of these trends, take a hard look at your budget and create a list of "wants" and "needs". There may be things you need that outweigh the wants. Download our Renovation Budget Workbook to help get you started.
To read the rest of Brad Hunter's article, click here.
To subscribe to the Choice Cabinet blog, please click on the button below. Thank you!