Your Stress-Free Guide to Choosing Kitchen Cabinet Colors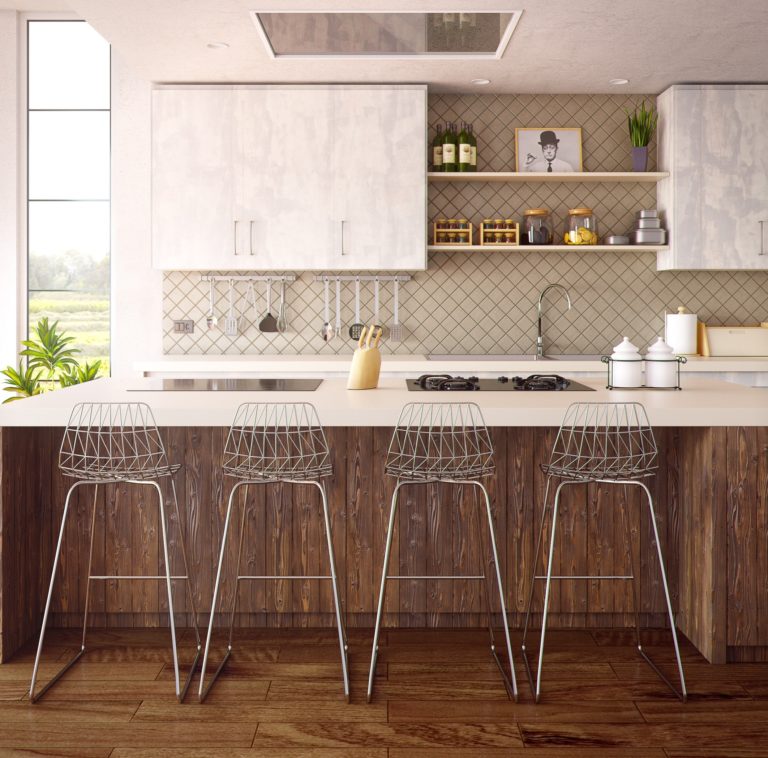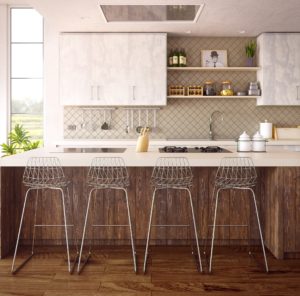 Whether you're just refreshing your kitchen with a new paint color or completely renovating it, choosing kitchen cabinet colors can be nerve-wracking.
Will it go with the rest of your theme? Would you still like it a couple of years down the line? Are you following a trend or choosing timeless hues? Add the sheer number of cabinet colors available, and the process can be downright overwhelming.
This guide is designed to make the entire thing less stressful. From the importance of color to the selection process, we got you covered.
How important is choosing the right kitchen cabinet colors?
You've heard it before: color can entirely transform your kitchen. The cabinets are one of the most visible parts of the space, which mean their colors has a profound influence on your kitchen's final look and feel.
Additionally, it's more than just aesthetics. Colors can affect everything from your mood to your appetite, and the visual size of the room. It can also reduce or raise the property value of your home. While a lot depends on your choice of cabinet colors, it doesn't have to be as hard as you might think it is.
Create Your Desired Sense of Space with Kitchen Cabinet Colors
Dark-colored cabinets can make your kitchen look smaller, while lighter shades can make it feel bigger and more open.
If you have a large kitchen and want to make it look cozier, we recommend dark brown, black, and dark greys for your cabinet. The bigger the contrast, the more compact the space will feel.
On the other hand, light colors work best for small kitchen. Select white or beige kitchen cabinets to create a sense of space. Enforce the effect by painting your walls with neutral colors and lighter shades for your backsplash and floor.
The Top Kitchen Cabinet Colors of All Time
Before you begin shopping for cabinetry, learn more about how colors can affect the vibe of your kitchen. When it comes to kitchen cabinets, certain colors really shine. This includes red, yellow, blue, gray, white, and green. Each one creates a different effect:
Red – known to stimulate the appetite and adds a nice pop of color when used sparingly.
Grey – a beautiful neutral hue that can work wonders for your kitchen cabinets. It's the perfect base to build the rest of your color theme because it blends with other colors well.
Blue – works fantastic for many design directions. Light blue kitchen cabinets create a clean look, while dark blue adds a sense of drama. However, use it strategically, since blue can overpower the room. Combine it with neutrals like gray and white to tone down the intensity.
Yellow – this invigorating color is light a ray of sunshine when used for kitchen cabinets. Like red, it's believed to stimulate appetite and make people hungry. It also has a calm and soothing quality. It's a great option for smaller spaces and can make the room feel brighter and bigger. Pair with gray and white accents.
Green – another nice shade to use with kitchen cabinets, it goes really well with wood and white accents. It gives a jolt of energy to the space when used for cabinets.
White – elegant white is one of the most timeless choices for kitchen cabinets. Its neutral hue is the perfect base for any color scheme, and it's effective for both big and small kitchens. An all-white kitchen is the definition of classic, and creates a terrific canvas to play around with accent colors.
Brown – another classic, brown or wood hues are a staple in many kitchen styles such as contemporary, traditional, and transitional. It adds a comforting sense of warmth into the space.
Black – ideal for adding phenomenal contrast to the space, it's best for kitchen cabinets in a large or open-plan kitchen.
How to Choose Kitchen Cabinet Colors
Armed with a better understanding of kitchen cabinet colors, it's now time to start picking out the one you like! To make the right choice, you need to be methodical about the process. Follow these steps:
Look at your kitchen's design style
The style of your kitchen is one of the best guides to choosing cabinet colors. For instance, classic kitchen cabinet colors such as whites and creams are highly-recommended for traditional kitchens. Contrasting tones and bright kitchen cabinet colors work really well for modern spaces. If you have a transitional aesthetic, go with deep browns.
Factor in the color of your walls
This is a key element for picking out your kitchen cabinet colors. Make sure they complement the existing paint of your walls. Got white walls? Almost any color will blend in beautifully. If you have dark-colored walls, consider lighter shades to prevent the room from feeling cramped and drab.
Think about the mood you want to create
What kind of vibe are you looking for? Kitchen cabinet colors should also express your personality. Bright colors like yellow create a perky ambiance, while dark shades look intense and dramatic. White, greys, and blacks are ideal if you want an elegant, minimalist feel.
Explore kitchen cabinet color inspiration
It's a good idea to get inspiration from interior design platforms. You can check out online galleries, interior design magazines, and design websites to give you a better view of your choices. Our Inspiration Gallery shows kitchen cabinet colors in action. Take your time exploring so you can see more of what's out there.
Choice Cabinet: Versatile Kitchen Cabinet Colors for Any Space
Finally, we've got one more advice for you— choose what you like. There's nothing wrong with following trends, but remember that it's you who lives in your home. Kitchen cabinet colors should make you feel relaxed, comfortable, and happy in your own space. It should make you enjoy spending time in the kitchen.
We'd love for our kitchen cabinets to be part of creating that amazing ambiance. To help you do that, Contact Our design experts today. Be sure to check out our Cabinet Products for more inspiration!