Small Kitchen, Big Dreams: 5 Brilliant Design Tips for Small Kitchens
It's hard not to fall in love with kitchens. So much of our lives happen in there! Sharing meals, bonding, talking about your day while grabbing a snack, hanging out together, and getting work done— it truly is the heart of the home.
We all dream of having a large kitchen, but in reality, most of us have kitchens that are smaller than we'd like. It can be hard to figure out how to make a small space beautiful and functional.
However, we've helped design our fair share of tiny kitchens here at Choice Cabinet. We can tell you right now that you can be a chef or a master baker even with a galley kitchen and similar layouts. All you need are creativity and some clever ideas to create a small kitchen designed into a warm, functional, and stylish space.
Getting ready to remodel your kitchen? The first thing to do is to understand the potential of a small space. Next, figure out how to use the power of storage. Finally, use our small kitchen ideas to set a clear direction for your redesign. Turn that tiny kitchen into the best part of your home!
Advantages of a Small Kitchen

Massive kitchens used to be ultra-popular in the 1990s. As time went on, designers and homeowners noticed serious disadvantages with the fad. The rise of the tiny home movement and minimalism only cemented this realization. In essence, small kitchens were in, and their benefits prove it:
Small kitchens create a tighter work triangle. You don't need to walk 10 feet just to access key work stations. Just turn around to get to the sink, stove, or cupboard. This creates a more ergonomically-correct and efficient space to work in.
If you're planning on doing a DIY remodel, a small kitchen is a perfect place to do it. You'll need fewer building materials, and the design is usually less complicated compared to a large kitchen. Because of this, you can complete your kitchen remodeling 
project faster, especially with ready-made cabinetry and other items that simplify a remodel.
Small kitchens are much more affordable to renovate than their larger counterparts. You need smaller quantities of materials, plus less labor time and costs if you design to outsource the project.
Since you need much less material, you can also afford to splurge on high-end options. Imagine the savings of paying for a 20-square-feet granite countertop versus 200 square feet. If you have some room in your budget, you definitely have more space to upgrade the materials you use. 
Small kitchens are not just more affordable and easier to design, they pave the way for better organization, too. With the right cabinetry, it takes no time to get that chopping board, pots and pans, ingredients, and everything else you need. 
You can find a lot of magic in small kitchens if you look closely. It's actually one of our favorite renovation projects here at Choice Cabinet! 
Why Storage Design is Critical to Small Kitchens
When you have a limited kitchen workspace, every inch of real estate has to work twice as hard. If you're not smart with your space, you'll soon have a cluttered, cramped kitchen on your hands. That's why we strongly suggest you begin your remodel by figuring out the storage layout before other elements like paint color, furnishings, and materials.
Below are some of our favorite kitchen storage strategies that can make a small space feel twice as big:
Maximize the vertical space.
Optimize the space by adding vertical storage. Think wall cabinets, open shelves, hanging spices on a rack and hang pans on a pot rack, or using a lazy susan so you can use the backmost parts of your cabinets.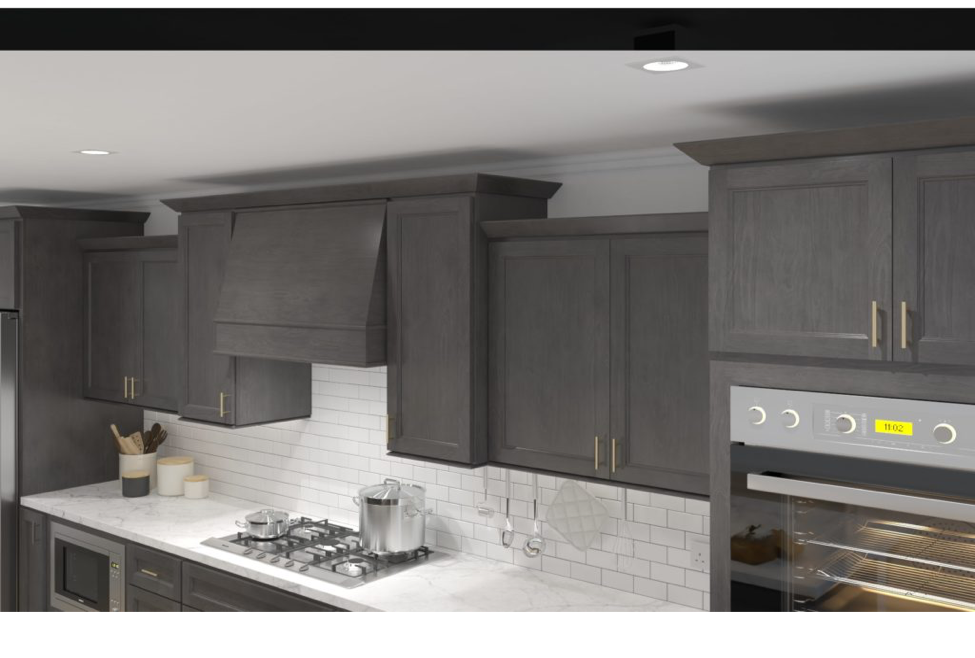 Group items by task.
Try to come up with a personal storage system. If you frequently grill, for instance, you can stash all your grilling equipment in one place. Avid baker? Dedicate one or two cabinets to your baking bowls, mixer, cookie sheets, and measuring spoons. It becomes a breeze to find everything this way.
Corral clutter with space savers.
A space where everyone cooks, eats, and socializes will naturally accumulate lots of items. The resulting clutter is the biggest enemy of small kitchens. Instead of having a beautiful, airy space you enjoy, you're stuck with a headache where it's impossible to relax and find anything you need.
The best solution is to use your cabinets wisely. This means leveling them up with smart storage accessories such as pull-out drawers, lazy susans, roll-out trays, floating shelves, and cabinet dividers. A trash pull-out is incredibly useful for small kitchens, too— your garbage can is out of sight, but always within easy reach.
Turn your stove into a prep space.
While preparing dinner – chopping ingredients, mixing up sauces, measuring out everything – you're not using the stove yet. We suggest using it to extend your prep space. Simply use customized cutting boards as burner covers, and you've now doubled your counter space!
5 Small Kitchen Ideas for Your Renovation
Now that you've got the basics down, it's time to play interior designer for your kitchen remodel! We're sharing our top design ideas for a small kitchen remodel:
Focus on multi-purpose function.
Every spare inch counts in a small kitchen, so make everything work double duty. Prioritize function. For instance, choose innovative appliances like a multi-purpose slow cooke,  which you can also use as a pressure cooker and storage container. Consider scaled-down appliances as well such as pint-sized microwaves instead of full-sized ones.
Open up your cupboards with glass doors.
Glass is fantastic at opening up a room. Instead of blocking your visuals with solid-colored wall cupboards, consider glass cabinet doors. For instance, Choice Cabinet carries these beautiful mullion doors that will open up your kitchen while adding extra storage space.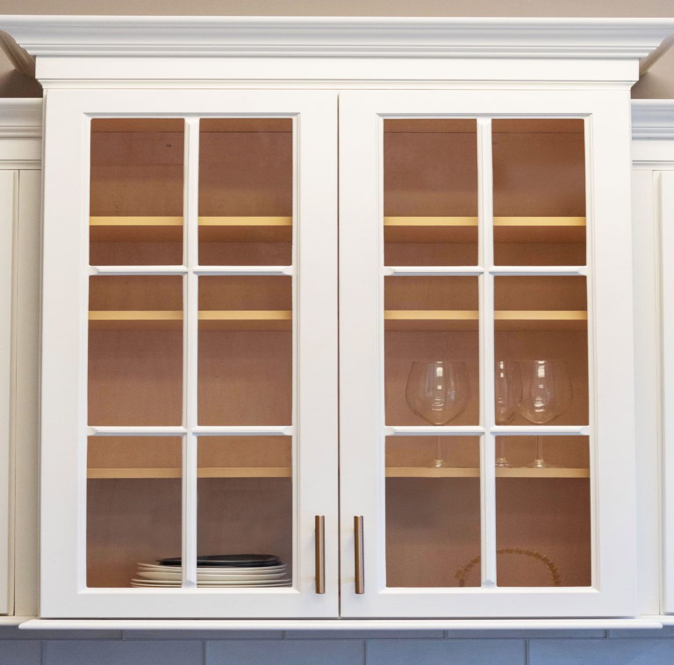 Expand the area with lighting.
A dark space tends to look cramped, so add various lighting sources to visually open up your kitchen. Aside from the main lights, you can also have some wall sconces, pendant light, and pin lights in there to add a relaxing, warm ambiance to your kitchen.
Stick with a single color palette.
From the start of your renovation, we strongly recommend finalizing your colors early on. Stick to them to avoid overwhelming the space with too many colors and textures. Maintaining a unified color scheme will make your small kitchen look larger and more welcoming. Neutral, light colors are an excellent base to begin with.
Install floor-to-ceiling cabinetry.
Don't let any inch of space go to waste. Make your wall space work hard by installing cabinetry that goes straight from ceiling to floor. It's also a great idea to paint the same colors as your walls – for instance, white on white— that unified color scheme will make your small kitchen look much larger than it is.
Make Design Magic in Your Small Kitchen with Choice Cabinet
The key to maximizing a small kitchen is to embrace the space. Your remodel is the perfect opportunity to turn a cramped space into the cosy, efficient, modern kitchen of your dreams. Choice Cabinet has you covered in terms of storage. Our kitchen cabinet line-up is loaded with beautiful, efficient cabinets that will level up your bonding, prepping, and cooking space!
Start shopping in the comfort of your home for Kitchen Cabinets, Decorative Hardware, and Storage & Accessories. Ready to order? Find a Choice Cabinet Dealer near you or call us at 855-378-2828  for inquiries!