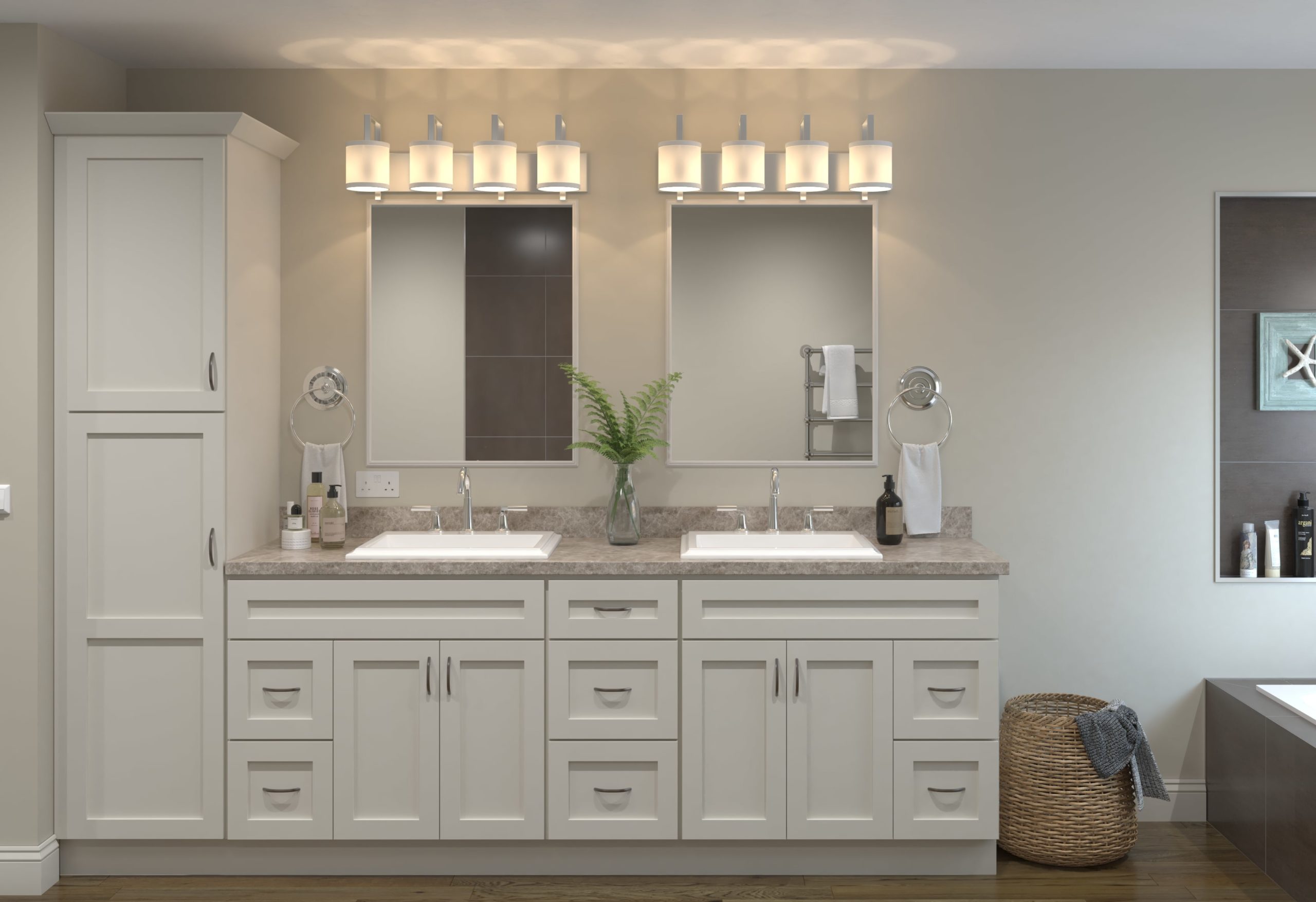 Design a dream master suite, hallway bathroom, or powder room that truly reflects your personality and style. Combine our standard kitchen cabinetry with bathroom vanities to achieve the convenience and organization you are looking for in a designer bathroom. With Choice Cabinet, create a dream bathroom by incorporating different cabinet combinations with thoughtful touches.
Design a bathroom with your lifestyle in mind
A bathroom remodel does not have a stop at vanities. Create a medicine cabinet with one of our wall cabinets. A tall pantry cabinet creates a great linen closet. Our knee drawer is great for organizing all of your make-up and hair accessories. Take advantage of the variety of cabinets Choice Cabinet has to offer to design a bathroom with your lifestyle in mind.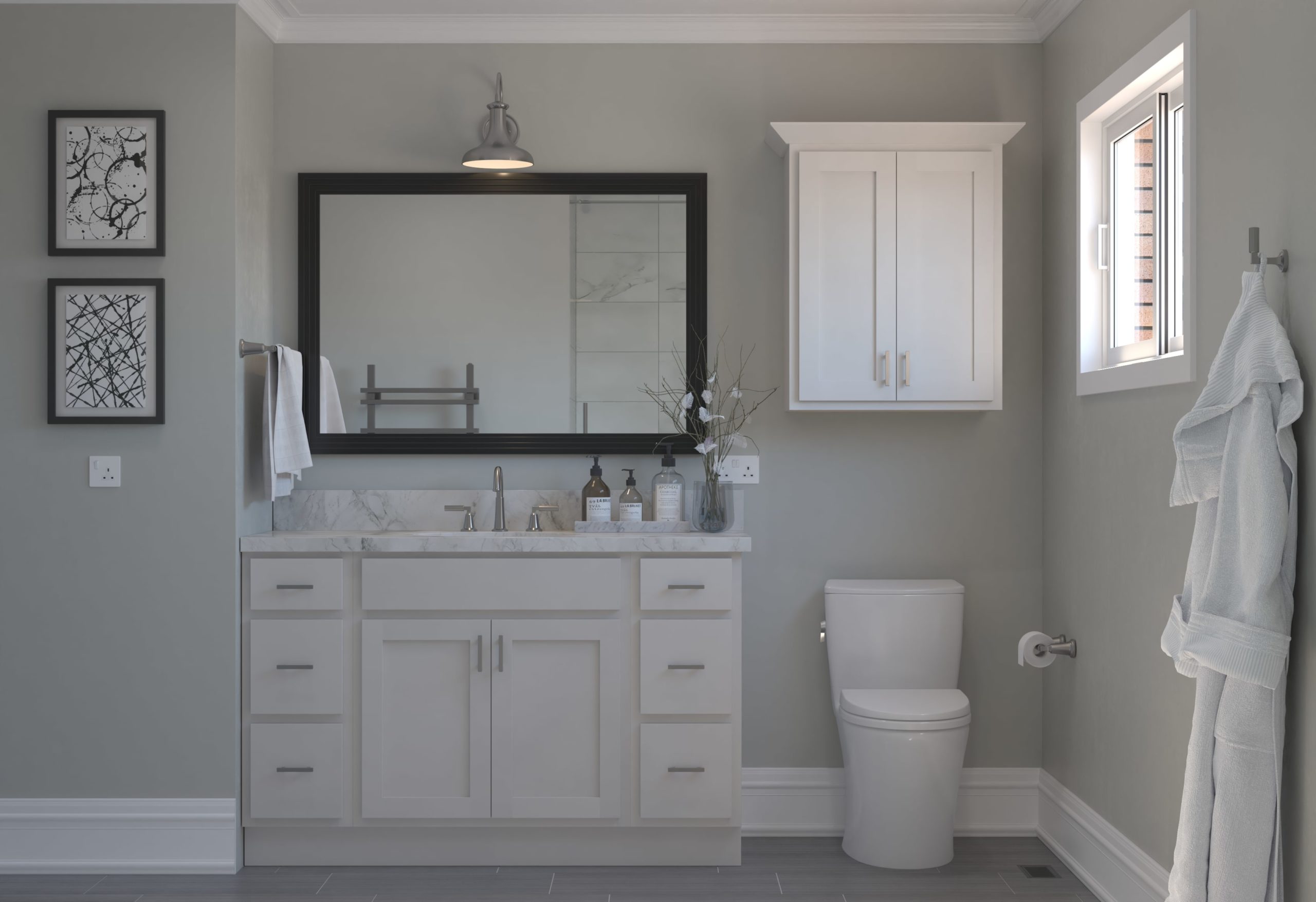 Who Makes the Best Bathroom Vanity Cabinets?
Homeowners and renters seek to have the best environment within their general surroundings. That is why it makes sense that whether you find yourself in a moderately sized apartment or a large spacious house, you seek to beautify it and experience it in an optimal manner. This is even more true when it comes to your bathroom area. Sure, you may not want to conduct a comprehensive bathroom renovation due to expenses or the dedication and commitment required from the project.
But optimizing your bathroom for the best vanities is a simple and effective way to bring a new look and add style as well as other functionality to your bathroom. Many providers can present cost-effective and budget-friendly options for your vanity project, enabling significant storage and counter space.
Where Is The Best Place to Find Bathroom Cabinets?
The best place to find bathroom vanities would be at specialty storefronts that stock materials from quality suppliers like the Choice Cabinet Brand. These various storefronts come with people who are passionate about cabinets, vanities, and home improvement.
The dealers that brands such as Choice Cabinet will choose to work with will obtain fantastic training on manufacturing, the latest trends, and other information that genuinely makes a difference to customers who seek to improve their homes with the right bathroom vanities.
These bathroom vanities shop spaces come with professionals that seek to provide compelling customer service for people who seek to spruce up their small bathroom with sink vanity. They can provide you with descriptions, widths, and ideas and notify you of the availability of the materials you seek. Remember that these professionals have an edge because they work with high-performance brands like Choice Cabinet that seek to deliver sleek, stylish décor options at a feasible range.
Find out how you could get contemporary premium and unique natural materials that meet your aesthetic standard with less spend by contacting Choice Cabinet today.