[vc_row][vc_column width="1/4″][vc_column_text]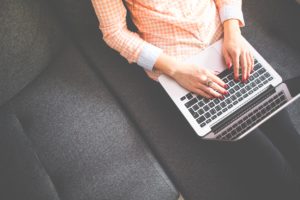 [/vc_column_text][/vc_column][vc_column width="3/4″][vc_column_text]
Thank you!
We would like to say thank you for wanting to subscribe for the Choice Cabinet blog. Our hope is that you find our blog to be helpful for you, the homeowner. The mission is to provide content that will guide you through the challenges of being a homeowner. The blog is designed with you in mind, so please, if you have a topic you would like covered, let us know. The Choice Cabinet blog will help keep you informed to all the latest news from Choice Cabinet, including new product releases, the latest kitchen and bath trends, and for reading up on how-to's and advice for being a homeowner.
We also want to hear from you. Let us know what you think about our blogs, what you would like to see in our blogs, and if you happen to find them useful, share them with your friends and family via the social media buttons on the bottom of every blog.
In order for us to send you notifications for new blog postings, please provide a little bit of information about yourself and we will add you to our email list.
Thank you again,
The Choice Cabinet Team[/vc_column_text][/vc_column][/vc_row][vc_row][vc_column][vc_column_text][vc_row][vc_column][vc_column_text]
Please Enter Your Information Here
[gravityform id="12″ title="false" description="false"]
[/vc_column_text][/vc_column][/vc_row]