Home Bar 101: How to Choose a Bar Cabinet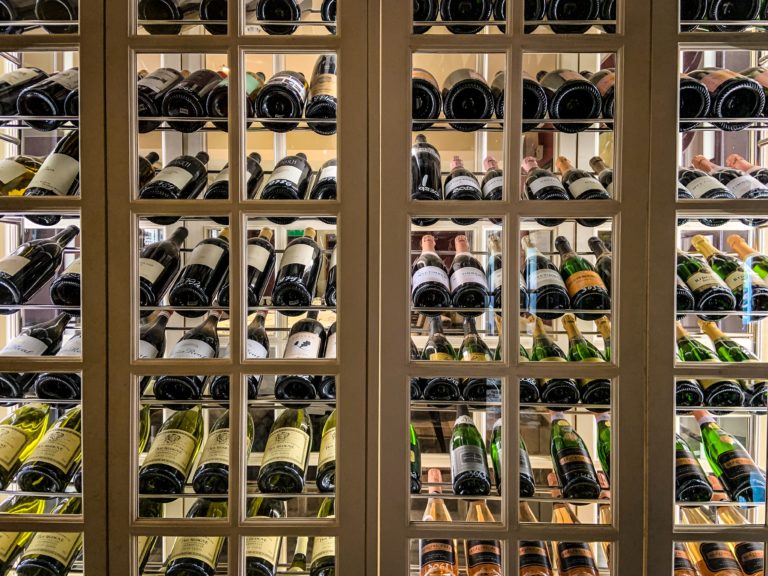 Be it a formal cocktail party, a relaxed celebration with family and friends, or a quiet wine night by yourself, having a bar cabinet in your home is always a fantastic idea, especially if you enjoy good liquor. Moreover, a beautiful liquor cabinet simply overflows with elegance and class.
It's very versatile as well— want to make it a center of attraction to showcase your wine collection? Perhaps you want something more understated that blends in with the rest of your theme. You can achieve either with the perfect bar cabinet. If you're interested in one but not sure where to begin, we've put together a quick buying guide to get you started.
What is a bar cabinet?
It's a cabinet specifically meant to store and display liquor. They may also have space for glassware, cocktail mixing paraphernalia, and other items used to create drinks.
While the classic ones are usually taller than a credenza, bar cabinets come in different shapes and sizes. They are also outfitted with storage and organizers for the bottles and other cocktail-making equipment. A liquor connoisseur's best friend, these functional gems are an outstanding addition to living rooms, dining rooms, or even a home office.
Types of Bar Cabinets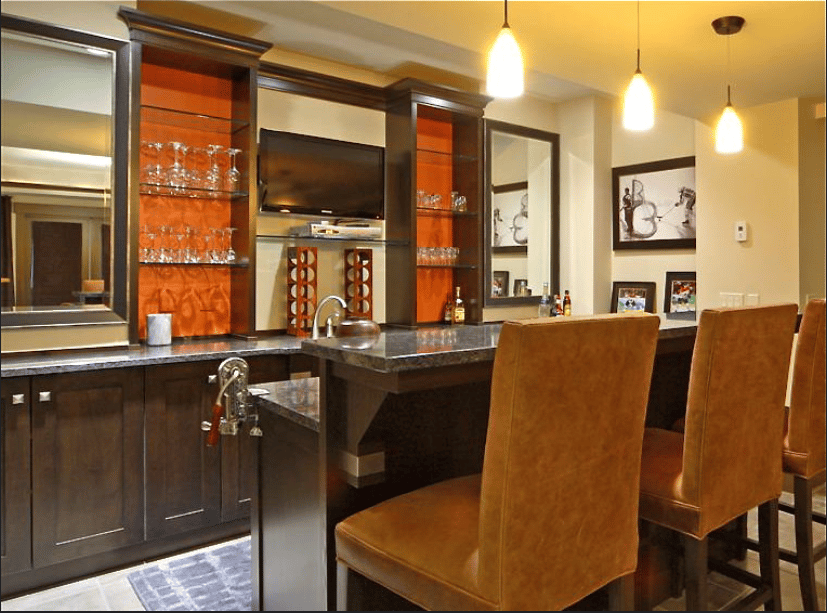 There are several types of bar cabinet designs you can choose from. They range from extravagant to functional and space-saving. The main types of bar cabinets are:
Corner Bar: Corner bar cabinets are a great space-saving choice that helps you use those awkward corners. A great way to maximize a room, especially when you have limited square footage.
Folding Bar: Save even more space with a folding bar that can turn from a bar wine cabinet into a full-on bar.
Wine Bar/Cabinet: Specifically designed for wine bottles, these come built-in wine racks and a rack for wine glasses. Usually has additional shelving for your other liquors.
Hide-A-Bar: A hide-a-bar cleverly conceals your bar items by looking like another piece of furniture such as dressers, vanities, and regular cabinets. Provides extensive storage space.
Wrap Around Bar: Meant to be the centerpiece of your living room or den, this type comes with shelving and bar cabinets on both sides of the bar. Majority of wrap around bars are equipped with stemware racks, wine racks, and more space for a liquor fridge.
When it comes to bar cabinets, most people assume that the only choice they have is to buy from big box stores. Not only can this be costly, but the options are usually limited.
For many, the better choice is buying their bar cabinet online. It's convenient, cost-effective, and can be delivered straight to your door. Whether you'd like to shop on their webpage or visit their showroom, it's important to spend a lot of time thinking about what you want to make sure you're happy with your choice.
How to Choose a Bar Cabinet
Before choosing which type of bar cabinet to buy, you need to evaluate your needs and the space that you have. Consider the following questions:
How much room do you have for your bar cabinet?
Take exact measurements so you can be sure the cabinet will fit.
Where do you plan on placing it (kitchen, living room, etc.)?
Ideally, it should be in the room where you do most of your entertaining or where you typically drink and relax. However, feel free to place it where you see fit.
What storage features would you like?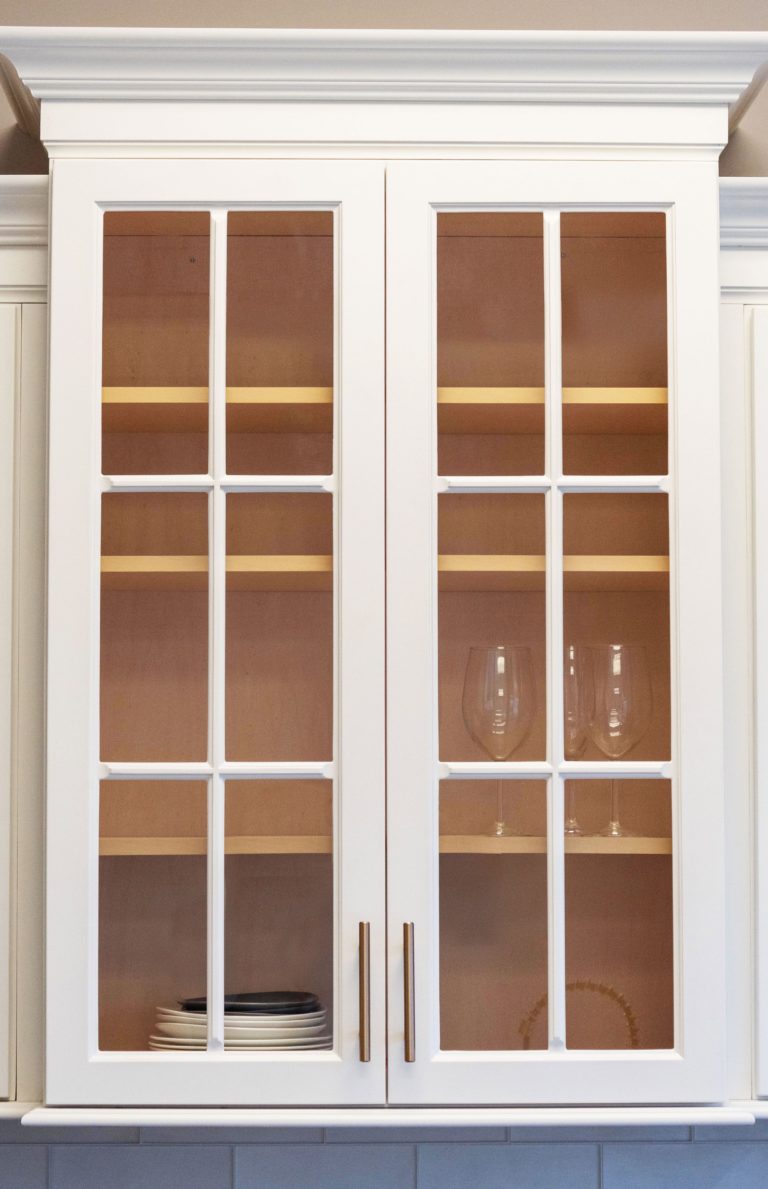 Always check the storage features of the cabinet you'd like to buy. It should have enough compartments for everything you want to put in there. Look for cabinet companies that offer a range of storage solutions that you can customize to fit your organization style.
What's the décor or theme of the room you'll be placing it in?
For instance, vintage bar cabinet designs go perfectly with traditional homes, while minimalist bar cabinets complement modern homes very well.
How will you use your bar cabinet?
If you frequently entertain and drink, your bar cabinet should have everything you need, such as space for the liquor, openers, and glasses. If you tend to be an occasional drinker, a smaller version may work better.
What material would you like for your bar cabinet?
It should be sturdy enough to accommodate the bottles and drinks equipment that you'll be putting in there. It should also be stylish and versatile enough to complement traditional, transitional, and modern homes. A lot of homeowners prefer solid wood since it offers an outstanding blend of form and function.
Upgrade Your Home with an Exquisite Bar Cabinet
There's something so special about having a beautiful cabinet dedicated to your favorite liquors. It turns simple cocktails into a sophisticated experience, whether you're hosting a party or enjoying a drink by yourself.
Explore your bar cabinet options here at Choice Cabinet! Explore our various Cabinet Products, and browse our Inspiration Gallery to see how they look in real homes. We have Storage Accessories that will fit any taste, whether you want a bar cabinet that showcases your liquor collection behind glass doors or you want them subtly out of sight.
No matter what type of cabinetry you're looking for, you'll find it here at Choice Cabinet. Contact Us for design and home improvement questions or to find a dealer near you.