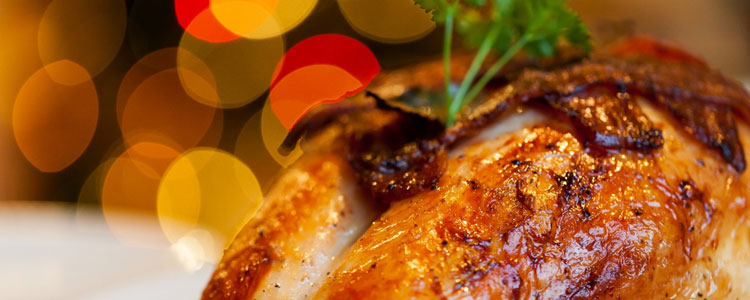 Ideas to Get Your Kitchen Ready for the Holidays
By Ryan Horvath
The holidays are the perfect time for family and friends to come together. But, it's also the time of year where your stress levels will rise. If you're "lucky" enough to be hosting this year, your kitchen will be headquarters for all the cooking and baking. I've come up with 5 tips to help get your kitchen ready for the onslaught of holiday cheer.
Stock Up Your Spice Rack and Pantry
Now is the perfect time to start stocking up your spice rack and pantry. Grocery stores start to run sales on spices and baking essentials after Halloween. Check to see what you have and what you'll need.
It's also the perfect time to gather some preferences from your guests. They may have gone vegan or vegetarian since the last time you saw them. Also make a note that a lot of people have gone gluten-free in the last couple of years. You could save yourself some time by having them bring their own dish.
Check Out Your Wares
Do you have enough cooking sheets for those tasty treats? Is your roasting pan big enough for that 20+ pound turkey? Do you have enough casserole dishes for 4 different types of potatoes you'll be serving? Now is the time to make sure.
It's also a good time to make sure that your knives are sharp. Double check to make sure you have enough utensils and get rid of some of the older ones. Make up a guest list to make sure you're covered on plates and stemware. Now would be the time to get extras if you need to.
Clean and Check Appliances
Follow these tips for your appliances:
Microwave – clean the inside and outside with a wet rag. A guest warming up their dish doesn't need to see the nacho explosion from last week coating the microwave.
Oven – clean the outside and burners with a wet rag. Avoid running the self-clean cycle as this can add stress to the oven. Run it after the holidays.
Refrigerator – check to make sure the handles and gaskets are tight. Clean the cold air vents with a wet rag and make sure that you don't block them. Replace any burned out lights. Now is the perfect time to wash your shelves. Hand wash and dry with a dish towel. Make sure that when you place the shelves back in that they are secure.
Dishwasher – make sure your dishwasher can handle a large load. Run a large load beforehand. Check the bottom for any broken glass or lost utensils. Wipe the rim and door gasket using a rag and white vinegar.
Get to Cleaning
Clean out the freezer of any freezer-burnt or old food. This will make room for make-ahead cookies and leftovers. Make sure your cabinets, vent hoods, counters, and backsplashes are looking their best. For a guide on how to clean your cabinets, download our Cabinet Care 101 eBook. Rinse out your trash cans with a garden hose and dish soap.
Create a Cooking Schedule
This is one of my favorite ideas. It will help with prepping and cooking ahead. You can get your veggies cut ahead of time. Cook your green bean casserole and potatoes au gratin and store in the fridge. Heat them up the day of. A cooking schedule also allows helpful guests know what foods are being made and when.
The Wrap Up
Holidays are stressful enough. Cooking and baking for them shouldn't be. Following these tips ease some of the stress. One last tip I'll share is to start saving your lunch meat containers. Use these for leftovers and something to send home with your guests.
Do you have a suggestion or idea? Let us know in the comments below and you may see it in next year's holiday prep blog!