5 Bathroom Trends to Watch
By Ryan Horvath
When it comes to bathroom trends, they often go the way of kitchen trends. The bathroom trends for 2019 aren't any different. We're seeing more tech introduced and pops of colors and patterns taking over. Here are the five 2019 bathroom trends you should watch for.
Budget and Organize Your Renovation


SPA DAY EVERYDAY
Spas are great for that getaway weekend. One of the trends is taking that spa getaway and bringing it to the bathroom. Depending on your budget, you can achieve this look somewhat cheap. Bringing in plants and installing a rainfall shower head are simple and quick renovations. If you choose to go all in, consider an open concept bathroom. An open concept bathroom uses simplistic styling and minimal design. Consider bringing in more natural light to help create the open and airy feeling.
ELEGANCE IN SMALL SPACES
Not every bathroom can do an open concept design. But don't overlook a smaller bathroom either. Small bathrooms are being transformed into elegant spaces. Homeowners are using wallpaper for their statement piece. This isn't your grandmother's wallpaper either. Today's wallpaper has bold patterns and designed with bolder colors. The same goes for tile. Bright colored or patterned tiles make for a perfect statement wall.
In staying with the bold theme, homeowners are turning to black as the color to use. Black is making a resurgence with fixtures. I've been seeing black used with vanities, tile, and even flooring. With brass also making a comeback, combining it with black. This creates a dynamic and bold statement. Now, an all-black bathroom isn't for everyone. Consider adding some black fixtures to your small space.
DECKED OUT IN ART DECO
Art Deco was popular in the 1920s and 1930s but fizzled out by the 1950s. This design trend evoked glamour and elegance while staying modern. Many designers say that Art Deco is making a comeback. To bring this comeback into your bath, consider symmetry. Tiles with hard angled, geometric patterns are especially popular right now. An example of this tile is the chevron pattern. Consider using mixed metals, like gold and steel finishes. Incorporate bright colors against black, silver, or chrome to create the Art Deco look.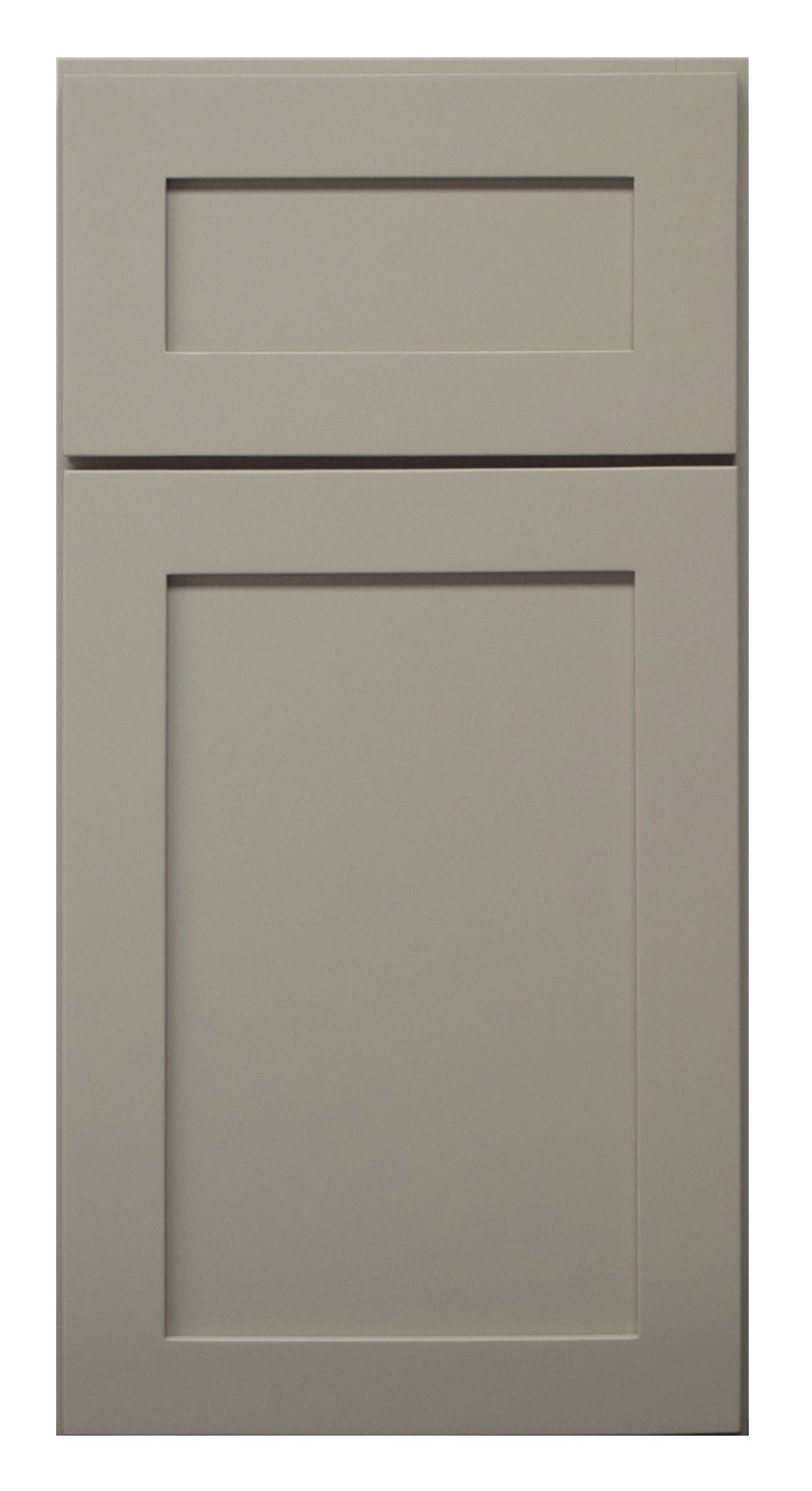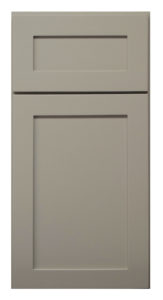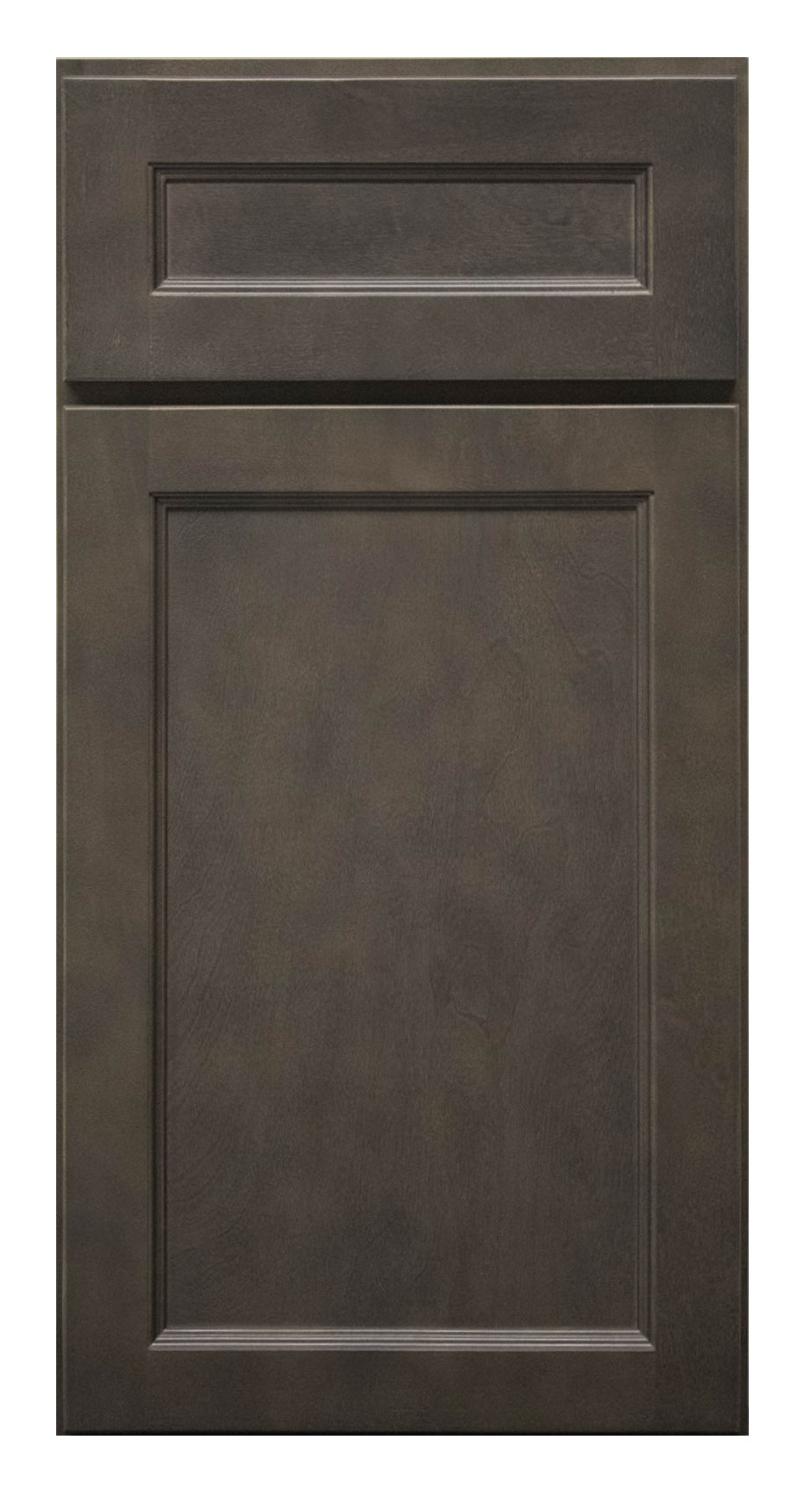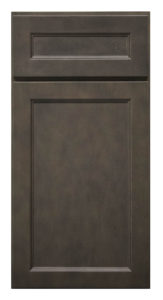 GRAY AREA
Like kitchen trends, gray is being incorporated into bathrooms. Gray is one of those colors that mixes well with bright colors like yellow. Gray vanities are the perfect changeup against white or dark colored vanities. We offer two types of gray. Our Driftwood door (left) is a light gray painted finish. Our Graphite (right) is a stained gray finished.
Tile and paint are also using shades of gray. Consider using gray to a cool and calming paint scheme for a relaxing effect.
For more information, click on either the Driftwood or Graphite door.
FIT FOR SPOCK
Kitchens aren't the only place where technology is making advances. Bathrooms are seeing technological advancements as well. Built-in LED lighting in mirrors make waking up easier. Having seen these in person, I can attest that these are bright. There are mirrors available with touchscreen to control lighting or water temperature. In some cases, there's also a TV so you can check the weather report before heading out. Fair warning, these mirrors can be pricey. Motion detecting faucets and automatic temperature regulators are great ideas for little ones. A heated towel rack is something everyone can enjoy.
THE WRAP UP
If a bathroom renovation is one of your resolutions, consider some of these trends. With some of these trends you can mix and match ideas to create a bathroom all your own. Also, consider designing a bathroom that fits your lifestyle and your everyday life.
To subscribe to the Choice Cabinet blog, please click on the button below. Thank you!