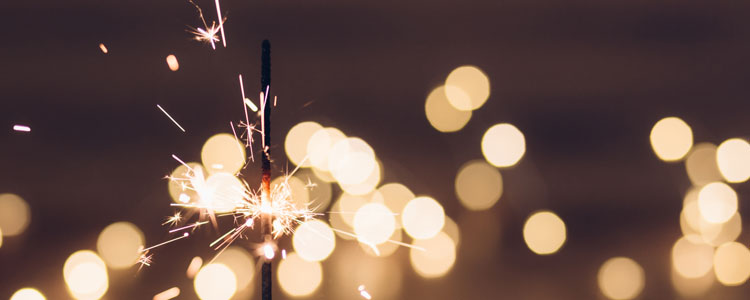 Our Top 10 Kitchen Trends for 2018
By Ryan Horvath
We are a few months into the New Year, and the latest kitchen trends are starting to take shape. There are some holdovers from last year; however, there are many innovative ideas that are sure to make 2018 an exciting year for kitchen design. We have compiled a Top Ten List of Trends that we think will continue to improve the style and function of today's kitchen.
10. Thinking of Fido
Pet consideration is popular kitchen trend that is on the rise in many homes. When remodeling a kitchen, consider your pet. Pet-friendly flooring and permanent feeding stations are growing in popularity. If you really want to pamper your pet, some homeowners are going as far as having a built-in bed placed under the countertop. This keeps Fido comfortable but also keeps you from tripping over your precious pooch will creating your culinary masterpieces.
9. Light it with LEDs
Light-emitting diodes, or LEDs, have been around for more than a few years, and they are quickly becoming a popular kitchen trend. They can be used in a variety of places in and around the kitchen to enhance the lighting in your space. You can utilize LEDs to light up the space underneath your wall cabinets, along your toe kicks, and even behind your crown molding. LEDs are great to use because they come in a variety of colors, emit no heat, and are energy efficient.  They also provide a unique look and add a warm ambiance to your design space.
8. The Farmhouse Touch
One of the most popular trends in design is the farmhouse kitchen. One of the most important facets of this style of design is the apron-front kitchen sink. It provides an authentic farmhouse feel while maintaining a modern look. This sink is a trend that is not only stylish but also practical. Farm sinks are deep enough to hold large pots and platters. However, because of their size, they are better suited for medium to large kitchens. The simple and rustic look of a farmhouse kitchen adds warmth and charm to any home.
7. Storage Solutions
Your kitchen counter can quickly become cluttered when small appliances, such as coffee makers and toasters, begin to eat up space. One of the top kitchen trends for 2018 is maximizing storage space in the kitchen. If you are looking for a more functional kitchen, consider adding the following Choice Cabinet organizers to your "must have" product list: appliance "garages" for small appliances, drawer dividers for cutlery and utensils, pull-outs for spices, cabinets with dividers for trays and cookie sheets, roll-out trays for pots and pans, and trash pull-outs for garbage and recyclables. These convenience items will save you time and energy and will help keep your kitchen space organized and clutter-free.
6. Hardwood Flooring vs. Ceramic Tile
Hardwood flooring is still king as the choice for kitchen flooring, but ceramic tile is certainly the heir apparent. Thanks, in part, to advancing technology, ceramic tile now comes in a variety of designs, styles, and sizes. You can even choose ceramic tile that looks like hardwood. Ceramic tile is a little easier to maintain and provides you with the ability to be more creative in your kitchen.


5. Smart Kitchens
Bring the futuristic "Jetsons' style" living into your kitchen. With current advancements in technology, incorporate a few of them into your kitchen to help ease your workload. Try faucets that turn on through motion sensors, purchase a refrigerator that lets you know when the groceries are low, or invest in a coffee maker that has your favorite cup of Joe ready when you wake up. (Please note – "Rosie the Robot, the automated house maid from The Jetsons, is not available for purchase…yet!)
4. Contrast Light and Dark
A homeowner can feel overwhelmed trying to create a bold and dynamic look for his/her kitchen. One of the newest trends to help to create this effect is by mixing light colored upper cabinets with dark colored lower cabinets. You can also mix dark cabinets with a light backsplash or vice versa. Mixing colors if you have an island is another avenue to make your kitchen "pop". Check out the photos of mixed and matched cabinets in our Photo Gallery to see examples of this latest design trend.
3. Granite vs. Quartz
Granite has dominated the countertop industry for years, but one of the latest trends has been the use of quartz for countertop surfaces in kitchens and in bathrooms. Quartz is actually harder than granite, it is scratch resistant, it does not need to be sealed, and it requires less maintenance than granite. Many customers feel that quartz is more user-friendly than granite. Another factor to consider is that there are more colors and designs available in quartz compared to granite color choices. This variety of choice makes quartz an easy fit for many kitchen designs. However, there are some issues with quartz. It is less resistant to heat than granite, which can lead to discoloration if you put a hot pan on its surface. Quartz is also more costly than granite by 20 – 40%. Even with this higher price tag, consumers are willing to absorb the cost for the beauty and convenience of this manufactured countertop product.
2. Transition to Transitional
One of the hottest kitchen trends the last few years has been the move to transitional cabinets. Transitional cabinets combine the sleek features of a contemporary style cabinet with the elegant features of a more traditional door front. This design trend allows for more flexibility and helps bridge the gap between the old-fashioned, "over-the-top" ornate style kitchens with a more up-to-date, modern design. For examples of transitional style cabinetry, check out our Fremont, Graphite, and Porter door styles.
1. Gray is the New White and the Rise in Color
The most prevalent trend over the past few years has been white cabinetry. White cabinets provide a fresh, clean look in a kitchen space; and, from what we are hearing, they will continue to be a popular choice for many years to come. However, many experts are forecasting that gray cabinets are gaining popularity. Choice Cabinet has two different shades of gray available for your design project. Driftwood is a light gray painted finish and Graphite is a dark gray stained finish. Both door styles have been flying out the door, so do not forget to consider gray when designing your new kitchen; it can bring a dynamic new look to an old space.
We have also seen colors start to take over the cabinet landscape. Navy was a very popular trend last year and according to the Instagram posts that we have been seeing, it will continue to gain in popularity. Keep an eye out for various shades of green cabinets as well. Since the start of the year, we have seen more Instagram posts featuring mint green or seafoam green kitchens while forest green seems to be reserved more for a library or study. It will be curious to see by years end whether navy or the greens end their trending and become a mainstay.

The Wrap-up
If you are looking to remodel your kitchen within the next few months, hopefully, this list will help give you some practical information. Also, if remodeling is in your future, be sure to click on our free Renovation Budget Workbook and Plan Your Kitchen eBook to assist you in getting organized for your remodel project.
For more on these kitchen trends and others, check out these articles:
Sebring
HGTV
House Logic
To subscribe to the Choice Cabinet blog, please click on the button below. Thank you!