[vc_row][vc_column width="1/4″][vc_column_text]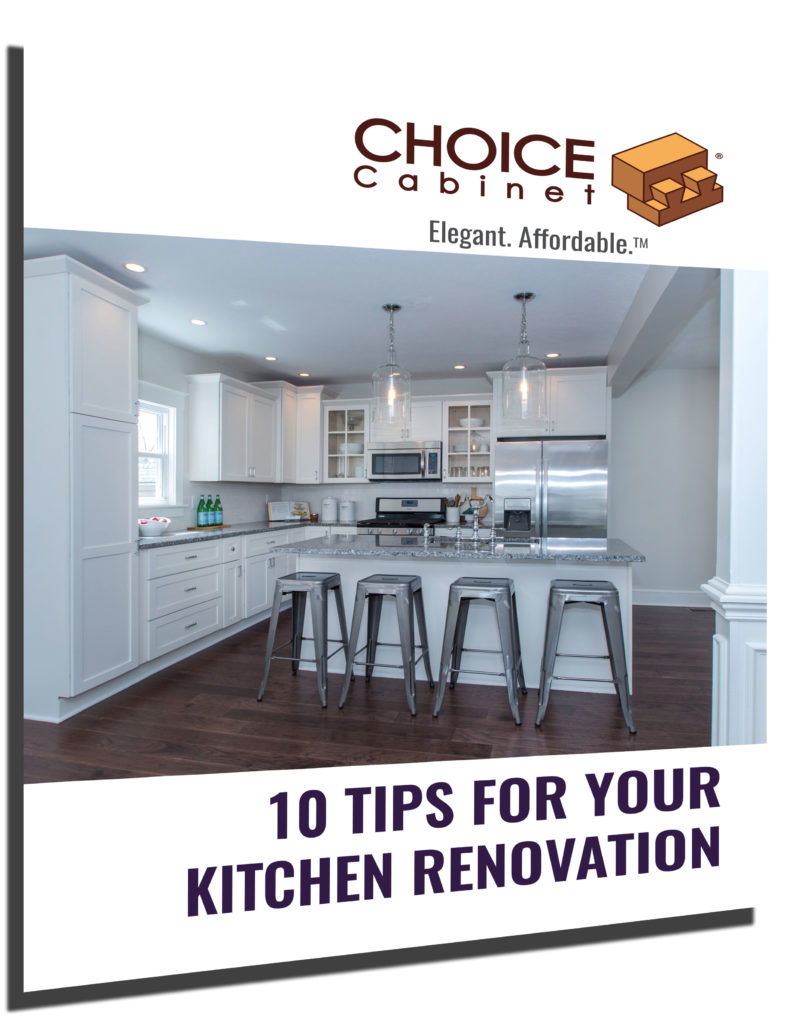 [/vc_column_text][/vc_column][vc_column width="3/4″][vc_column_text]
All Kitchen Renovation Tips and Tricks
Whether you do it yourself or hire the pros, a kitchen renovation can wreak your nerves. It's a messy and time-consuming process. Take the time to think about the renovation steps. Also, develop a plan of attack. Planning out your renovation will help you stay on schedule and budget. Reduce some of the stress and headaches with our "10 Tips for Your Kitchen Renovation" eBook. It's jammed packed with helpful kitchen renovation tips.
What You'll Find Inside the eBook
We took all the information in the "10 Tips for Your Kitchen Renovation" blog and put it in a downloadable eBook. Our pre-prep tips help you prepare for your renovation. We walk you through what to pack up and what not to. The last thing you want to be doing is digging through boxes for a cereal bowl. There's also information for setting up a mini kitchen. This is a great idea to help make sure the household is running . The 5 pre-prep tips will help get your renovation off to the right foot.
Dive in to the renovation with our helpful tips for safety. There's information on what you should shut off and disconnect. Learn how to protect your house and appliances from dust. We also have tips for keeping the work area clear of debris and clutter. Read about how to protect yourself while removing the old drywall. Follow our pre-prep and renovation tips for a successful renovation.
Special note: Don't let the title fool you. Download this eBook for all your renovations. Apply these tips and tricks to any renovation project.
To Download
Download the "10 Tips for Your Kitchen Renovation" eBook. Provide us a little information about yourself. Finally, click "Submit". We'll redirect you to our download page![/vc_column_text][/vc_column][/vc_row][vc_row][vc_column][vc_column_text]
Please Enter Your Information Here
[/vc_column_text][/vc_column][/vc_row][vc_row][vc_column][gravityform id="22″ title="false" description="false" ajax="false"][/vc_column][/vc_row]